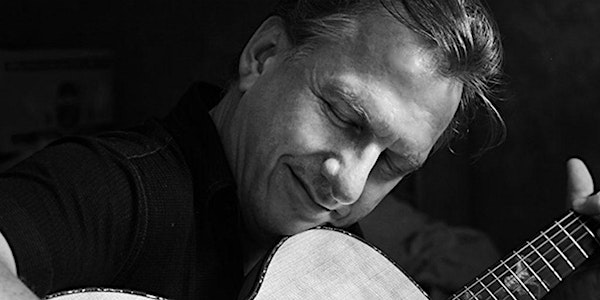 Ellis Paul with Radoslav Lorković and support by Dana Cooper
Ellis has won 14 Boston Music Awards, published a book, played thousands of shows and released 16 albums.
When and where
Location
The Evening Muse 3227 N. Davidson Street Charlotte, NC 28205
Performers
Headliners
More Performers
About this event
Ellis Paul is one of those gifted singer/songwriters. Though some may refer to him as a folk singer, he is more, for lack of a better word, a singular storyteller, a musician whose words reach out from inside and yet also express the feelings, thoughts and sensibilities that most people can relate to in one way or another, regardless of age or upbringing. The exhilaration of the open road. A celebration of heroes. The hope for redemption. Descriptions of those things that are both near and dear. The sharing of love..., intimate, passionate and enduring.
These are the scenarios that emerge from Ellis Paul's new album, Chasing Beauty, a set of songs which detail, in typical Paul fashion, stories of people and places that reflect larger truths about us all. "Kick Out the Lights (Johnny Cash)" pays tribute to that fearless American icon name-checked in its title. "Plastic Soldier" offers homage to a wounded soldier returning from Afghanistan. A real-life barnstorming pilot takes the spotlight in "Jimmie Angel's Flying Circus," while iconic Boston blue-collar musician Dennis Brennan takes the focus in "Waiting on a Break." Even the Empire State Building and the Boston Red Sox get their due, via "Empire State" and "UK Girl (Boston Calling)," respectively.
Facebook | Instagram | Spotify
***********
Dana Cooper is a poet, storyteller, songwriter from Nashville, TN. Dana's mixture of flat-picking, finger picking, and percussive strumming style is "Legend Among Other Guitarists." His harmonica playing equally impressive. For one person- Dana Cooper delivers a BIG Sound with his Ageless Voice, Rhythm, Great Lyrics & Songs. As one critic noted, "he sings like an angel and plays like the devil." Dana cannot be grouped into one style of music. His Latest CD "I Can Face The Truth" charting on 5 Radio Charts including Americana, Indie Folk, Alternative Folk & Roots. "Dana is an Americana Treasure" taken from Rock is the New Roll Review.