Ellington to the World: Generational Power of Black Culture and Spaces
Description
In celebration of the Harlem Renaissance Centennial, vocalist Candice Hoyes and bassist Noah Jackson presents high-flying, lyrical Duke Ellington works that remain as innovative today as they were in Ellington's day. On a Turquoise Cloud paved the way in style and substance for today's musical theater, soul, and contemporary classical music. This rare, genre-bending collection has been nearly unknown since Duke Ellington's performances over 70 years ago, and was reclaimed by Hoyes through research. Music lovers will enjoy a performance and lecture on the background of this historic work.
On a Turquoise Cloud is made possible in part with funding from the Upper Manhattan Empowerment Zone Development Corporation administered by LMCC and with public funds from Creative Engagement, supported by the New York City Department of Cultural Affairs in partnership with the City Council and the New York State Council on the Arts with the support of Governor Andrew Cuomo and administered by LMCC.
Please contact us immediately for American Sign Language (ASL) interpretation. Requests can be made by calling 212-340-0951 or 212-340-0909, or e-mail accessibility@nypl.org.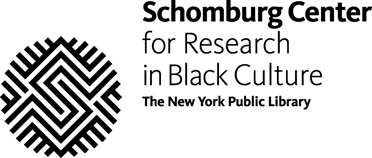 FIRST COME, FIRST SEATED
Events are free and open to all, but due to space constraints registration is requested. We generally overbook to ensure a full house. Registered guests are given priority check-in 15 to 30 minutes before start time. After the event starts all registered seats are released regardless of registration, so we recommend that you arrive early.

GUESTS
Please note that holding seats in the Langston Hughes Auditorium is strictly prohibited and there is no food or drinks allowed anywhere in the Schomburg Center.
AUDIO/VIDEO RECORDING
Programs are photographed and recorded by the Schomburg Center. Attending this event indicates your consent to being filmed/photographed and your consent to the use of your recorded image for any all purposes of the New York Public Library.
PRESS
Please send all press inquiries (photo, video, interviews, audio-recording, etc) at least 24-hours before the day of the program to Amy Geduldig at amygeduldig@nypl.org.

Please note that professional photography and video recordings are prohibited without expressed consent.