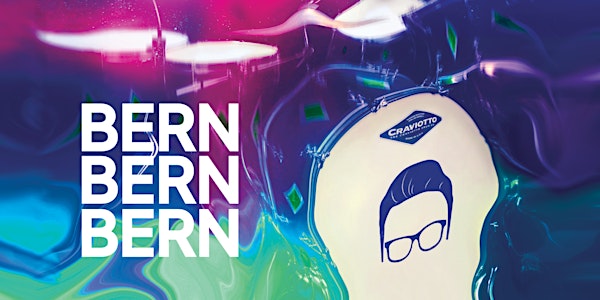 Ellington Study Group with Special Guest Bernie Dresel
When and where
Location
Vitello's Italian Restaurant 4349 Tujunga Avenue Los Angeles, CA 91604
Description
On October 20th "groove" will be the word of the day. Scott will start the class by analyzing some of the tried and true techniques that arrangers have used to create and sustain a hard-swinging groove chart, using examples from works by Ellington, Thad Jones, and the Basie and Buddy Rich arrangers to show to construct explosive voicings and phrases. He'll show ways to vary the sound using unisons and mixed textures, and useful techniques to build grooving intensity throughout your chart. Scott will also do a partial deconstruction of a recent chart of his own, "Got Groove?" from Bernie Dresel's new big band record.

After a short break, we'll speak with band leader and drummer extraordinaire Bernie Dresel. The 16-piece BBB Featuring Bernie Dresel has just released their second record, "Bern Bern Bern" – seventy-two minutes of high-octane big band music featuring music by an all-LA group of arrangers. Bernie will be discussing big band drum chart writing techniques, as well as his newer forward thinking recording production ideas applied to the big band.
About Bernie Dresel
Bernie Dresel has been one of the busiest studio and live musicians in the world as both a drummer and percussionist since moving to Los Angeles in 1983 after graduating from the prestigious Eastman School of Music. On film and TV, you've heard Bernie most recently on
Incredibles 2
,
Zootopia
,
Rogue One: A Star Wars Story
,
Family Guy
, and
The Simpsons
. He has traveled the world, occupying the coveted drum chair for Grammy Award-winning Gordon Goodwin's Big Phat Band since its inception in 1999 until 2015. And also, for an overlapping 15 years (1992 to 2006), he was the drummer for the multi-Grammy Award-winning Brian Setzer Orchestra, selling close to 4 million records. Modern Drummer magazine's readers' poll named Bernie "Best Big Band Drummer" and Drum! Magazine has put him on their list of "53 Drummers Who Made a Difference in the '90s" as well as honoring him with a Drummie® for Best Big Band Drummer.

And now Bernie has had his own big band for 4 years called The BBB Featuring Bernie Dresel, which is without question one of the world's most exciting, most innovative, and original hard-swinging large jazz ensembles ever. Their just -eleased 2nd album, Bern Bern Bern (available now on CD and Pure Audio Blu-Ray), provides potent testimony to the sheer exhilaration of big band jazz….a combination of intense swing, fiery soloing, exciting arrangements, and tight ensemble playing that is showcased within a unique production palette, all the time being powered by Bernie Dresel's extraordinary drumming talents.