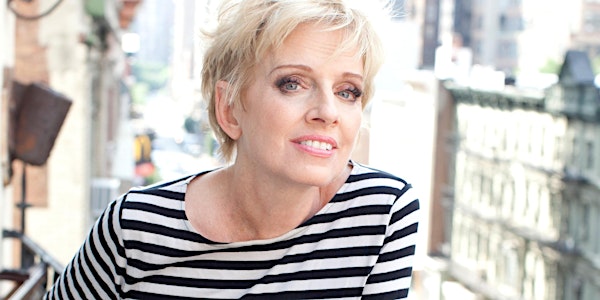 ELLEN FOLEY
UNDER 21 WITH PARENT OR LEGAL GUARDIAN
Join us as we welcome Ellen Foley to The Cutting Room!
When and where
Location
The Cutting Room 44 E 32nd St. New York, NY 10016
About this event
Ellen Foley, a featured vocalist on one of the biggest-selling rock albums of all time, Meat Loaf's Bat Out of Hell, today announces details of her fifth solo album. Fighting Words will be released on August 6 on CD and downloaded via Urban Noise Music. Out today is the album's first digital single, "I'm Just Happy to Be Here," a timely duet with fellowsinger/actress Karla DeVito.
During the 1970s, Foley and DeVito's careers intersected by way of their professional involvement with composer/playwright Jim Steinman. Both women were involved in a Steinman musical called Neverland, which led to Foley being hired as a vocalist on Meat Loaf's Bat Out of Hell album. Foley sang the female lead on the Top 40 hit "Paradise by the Dashboard Light," as well as backing vocals on three additional tracks. Steinman wrote all of the songs on Bat Out of Hell. The album has gone on to sell over 50 million albums worldwide, including 14 million in the U.S.
In late 1977, Foley was performing as a cast member in the Broadway revival of Hair and unavailable to tour for Bat Out of Hell. As a substitute, Meat Loaf and Steinman hired DeVito. The popular video for "Paradise by the Dashboard Light" featured DeVito lip-synching to Foley's original vocal track.
In recent years, the two women have become close friends, and DeVito came on board immediately when offered the chance to duet with Foley on "I'm Just Happy to Be Here." Like several of the songs on Fighting Words, the track could be interpreted as addressing America's re-emergence after the worst days of the Covid-19 pandemic.
"Every song on Fighting Words could represent something I've made it through in life, whether it be personal relationships or experiences I've had as a singer and actress," said Foley. "My songwriter, Paul Foglino, is well acquainted with the peaks and valleys of my history. He does an amazing job interpreting them into songs for me to sing. As for the album title, let's just say that I was not a fan of the previous presidential administration. There is a definite undercurrent of resistance in songs like 'Leave Him Janie' or 'This Won't Last Forever'."
The resulting album is very much a rock 'n' roll record, often recalling the 1970s the heyday of legendary units like Bruce Springsteen's E Street Band or Bob Seger's Silver Bullet Band. Foglino, who previously wrote and performed with the group 5 Chinese Brothers plays guitar and helped Foley assemble the musicians. Among the players are C. P. Roth, who contributes bass guitar, keyboards, and drums. Roth was collaborating with Foley in the Off-Broadway production of Club Dada (In Difficult Times) at La Mama in Manhattan when the show was closed due to Covid-19. Steve Goulding, the primary drummer for the sessions, was previously a member of Graham Parker & the Rumour and the Mekons. Ula Hedwig, a longtime friend of Foley's, provides backing vocals. Hedwig's resume includes extensive work with Darlene Love, and also with Bette Midler as a Harlette. Stephen B. Antonakos, another guitarist on the album, tragically died of Covid-19 in 2020.