Description
PANEL:

Depression, Anxiety, and Healing with Cannabis
Jamie L. Thomas, Founder of CannaEssense - Integrative Health Expert, Author, Teacher
Rachael Carlevale, BS, CYT, Founder, Instructor Ganjasana
Lead by Ashley E. Kingsley, BA, Founder, CMO, Ellementa Denver Lead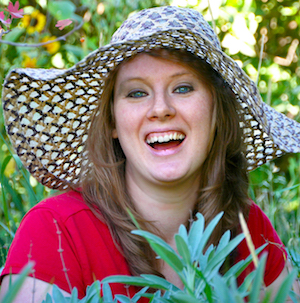 Jamie Lynn Thomas healed herself from severe disability with mindfulness and plant medicines. For the past ten years, she has worked with individual clients, companies, and practitioners to transform their lives through education and empowerment. The CannaEssence line was created to support practitioners and clients who are dealing with pain or imbalances in the Physical, Emotional, Mental and Spiritual bodies (PEMS).
Rachael Carlevale, BS, CYT, Founder | Instructor Ganjasana.com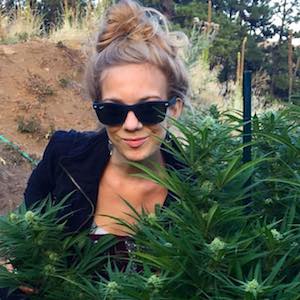 RACHAEL WORKS FOR THE PLANTS – she lives in service to plant medicine with a focus on the cannabis master plant. Her practices start with the soil and regenerative closed looped systems. Viewing plants as the guru, she guides students towards deepening their relationship with cannabis plant spirit, using creative teaching techniques inspired by her plant studies with the Shipibo tribe Shamans of Peru. Classes infuse cannabis plant medicine with mindfulness practices, Hatha yoga, and pranayama.
The evening is led by Ellementa Denver organizer Ashley Kingsley.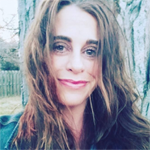 Ashley E. Kingsley is a Denver based Entrepreneur, business owner and leader of Ellementa for Denver and surrounding.
This educational event for women is brought to you by Ellementa. Ellementa is a new, women-owned national startup building a network and resource for women interested in learning about cannabis wellness. Please feel free to invite any woman you know who could benefit from learning more about cannabis specifically for health and wellness.
Ask any question in a safe, discreet environment. Learn from other women who will share their stories and experiences around cannabis wellness.
UNABLE TO PAY? If you are unable to pay, please contact us for a gift admission.
PAY IT FORWARD! If you would like to gift admission to a woman in need, please choose the GIFT A TICKET option in addition to a regular ticket for yourself. These funds will be used for the current and future events to support women in our community.
Tickets are $10 (+ Eventbrite fee) Early Bird, $20 At the Door. Admission fees help offset the cost of organizing and promoting these events for women.
This is a non-consumption event. This event is for women or people who identify as female. The evening consists of highly personal discussions around women's intimate health issues.
Interested in sponsoring this event and reaching highly motivated women interested in health and wellness? Contact us for details!
THANKS TO OUR SPONSORS:
Cluster Studios is one of Denver's largest creatively inspired community workspace. We provide office space for small to medium sized businesses. My 420 Tours is an amazing cannabis tour company. They are giving away a tour for TWO at the event! One yoga class from Ganjasana will be given away and more to come!