Description
We're talking Cannabis, CBD, and Women's Reproductive Health…
Please join Tali Eisenberg, our new Ellementa SF Organizer, for an inspring, educational conversation with health and cannabis experts on the healing intersections of Cannabis, CBD, and women's reproductive health including cancer.
Our industry leading panelists will include Jessica Peters, former President of Moxie Meds CBD, mother daughter co-founders of holistic cannabis company, Cosmic View – Christine Skibola Ph.D, former UC Berkeley professor and a leading international cancer researcher and her daughter Nicole Skibola – cancer survivor, artist, business women.
Please join us for a beautiful evening of rich experience, science based information and community around the healing and powerful properties of the cannabis plant.
************
We're offering a Special for May: "Take a Mom to Ellementa Month"! Purchase one ticket and get a mom you know in at no extra charge. It's a Two for One. If you know a mom who could benefit from better information about cannabis for health and wellness, this is the month to bring her!
************
************
Ellementa meets monthly to bring women together to learn about cannabis for health, wellness, self-care and caregiving. This is a non-consumption, educational event for women/female-identified only. We create welcoming spaces where women can come together to speak openly about cannabis wellness.
We're giving away an Ellementa-branded Stashlogix bag at the Gathering. Must be present to win!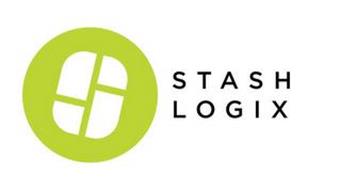 STASHLOGIX products are designed to keep THC infused products safely and securely away from kids, they also serve as the superior options for traveling with cannabis.
Special Guests….
Christine Skibola, PhD
Christine Skibola is a former UC Berkeley professor and a leading international cancer researcher. She is the co-founder of holistic cannabis company, Cosmic View, with her daughter Nicole.
Christine was a Professor of Epidemiology and an Endowed Chair of Oncology in the Comprehensive Cancer Center at the University of Alabama, Birmingham until 2016. She received an MS and PhD in Environmental Health Sciences with an emphasis in toxicology and genomics at the UC Berkeley School of Public Health, where she remained as a faculty until she was recruited to UAB in 2012. Her main research focused on the study of genetic, environmental and lifestyle factors that influence cancer risk and disease. She is considered an international leader in the molecular epidemiology of lymphoma and is currently an Adjunct Professor at the Emory School of Medicine. Dr. Skibola is author of over 100 peer-reviewed science journal articles in prestigious publications such as Nature Genetics, Blood, Lancet Oncology, and JAMA Oncology. Before she (mostly) retired from academia, she worked with doctors from the Mayo Clinic, Harvard Medical School, the National Cancer Institute (NCI), Memorial Sloan Kettering and UCSF to name a few.
Dr. Skibola is interested in the role of diet, lifestyle and mind-body practices in the prevention and treatment of cancer, as well as exploring how cannabis may be used to treat cancer symptoms and disease. Dr. Skibola is passionate about directly empowering patients to take control of their bodies and their health. www.acosmicview.co.
Nicole Skibola
Once trained as a lawyer, Nicole Skibola is a cancer survivor, artist and co-founder of Cosmic View. Her passion for holistic health deepened after surviving a rare endometrial cancer at a young age.
Nicole is the author of a forthcoming book with indie publisher Dottir Press in fall of 2018 on developing a creative practice during times of grief, Wakeful Night. She is interested in the role of diet and lifestyle, such as Ayurveda, juicing, zen meditation and cannabis medicine, particularly whole plant medicinal grade products for her ongoing physical and mental health. Nicole is interested in the transformative power of grief and the role of personal storytelling in making sense of life's unexpected turns. She has worked with the USC Norris Cancer Center, the Brooklyn Cottage, and will expand her creative grief work in relation to cancer with the publication of her book in the fall.
When she is not working on all things Cosmic View, Nicole works as a freelance illustrator and writer. She is a recent New York City transplant and lives in Bolinas, California. www.acosmicview.co.
Jessica Peters
Jessica Peters is a cannabis clinician and medications formulator. She has a particular focus on women's health and pediatric patients, as well as other under-addressed patient populations. Formerly the CBD Specialist at Harborside Health Center, she works with components of the cannabis plant currently left largely untouched by the broader industry. She combines an interdisciplinary graduate degree in the sciences with 9 years of professional experience in the cannabis industry, where she was first working primarily with HIV/AIDS patients at Market St Cooperative (formerly ACT UP!) in San Francisco.
In addition to being a cannabinoid and terpene specialist, Jessica also works in Research and Development in an attempt to better the medications available to patients. She hopes to further the engagement between cannabis research and Western medicine healthcare providers as well as professionals in natural and alternative medicine and nutrition, with the goal of improving the quality and efficacy of modern cannabis medication options.
SPONSORING…
Humboldt Apothecary offers a high quality line of Cannabis tinctures that support wellness and vibrant health.
HOSTING….
Tali Eisenberg has been in the Health and Wellness Industry for the last 20 years. She is a Board Certified Holistic Health Practitioner and Cannabis Educator. For the past 2 decades, she has worked with youth, adults, seniors, and currently manages the Customer Department and Patient Outreach Program for dosist. Tali has created a Senior Cannabis 101 program/manual, which she currently teaches to seniors in the Bay on the science and medical benefits of cannabis for health and wellbeing.
ABOUT ELLEMENTA GATHERINGS:
Ellementa Gatherings are non-consumption events. Ellementa does not condone consumption of cannabis on the premises of Gatherings. If consumption does take place at the event or any product is obtained at the event that is consumed after, attendees consume at their own risk and fully indemnify Ellementa, Inc. and its stakeholders from any responsibility. Everyone attending this event or other Ellementa events confirm they are 21 years of age or over and fully responsible for their own actions.