Description
THIS MONTH'S PROGRAM: Women, Cannabis and Sleep
Join Ellementa Seattle and our panel of special guests as we dive into the science of sleep and cannabis. Does it help or hurt? Why don't some people dream after smoking? We'll answer these questions and more, recommend strains for a good night's sleep, and your night's host, Kait Heacock, will share a story or two about her years of sleepwalking.
Ellementa meets monthly to bring women together to learn about cannabis for health, wellness, self-care and caregiving. This is a non-consumption, educational event for women/female-identified only. We create welcoming spaces where women can come together to speak openly about cannabis wellness.
SPECIAL GUESTS….
Keiana Stiell,

The Novel Tree-Medical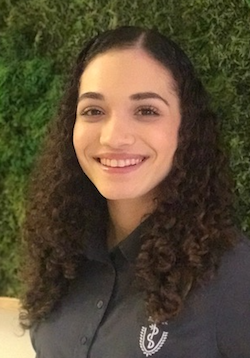 Keiana Stiell is a consultant with The Novel Tree-Medical. She joined The Novel Tree in February 2017 when she decided to combine her passion for alternative natural medicine and her love for hospitality. Keiana's strong desire to help others makes her a medical consultant who takes pride in getting to know her patients, allowing her to deliver the best recommendations possible. With certification from the Department of Health, Keiana is qualified to recommend cannabis products to people with a variety of medically focused issues and aliments. Keiana relies not only on medicinal research, but also on the feedback of other patients to ensure all of her recommendations are carefully selected. She is excited to continue growing and helping patients alongside The Novel Tree team.


Pamela Hale, Heylo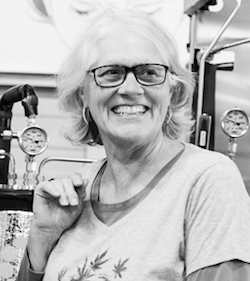 Pamela Hale's cannabis experience dates back to the "dark ages" of secret cannabis collective gardens and patient markets. Her passion for the plant led her to pursue a sales management position with Eden Labs quickly after Washington state's legalization of recreational cannabis. Eden Labs is a leading CO2 cannabis extraction manufacturer with machines in use globally. Pamela gained incredible experience with cannabis extracts and the benefits of concentrates through her time in sales with Eden Labs.

Pamela desired to be closer to cannabis products and took a leap of faith by joining the Heylo team, where she helps the company reach consumers with products fit to desired experiences. Pamela has shared ample knowledge pairing cannabis with various experiences, including finding the vape product best suited for a good night's sleep.
Rachel Hurvitz, GCH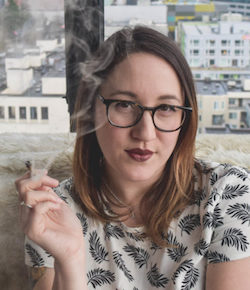 Rachel Hurvitz is the Senior Brand & Marketing Manager for GCH. Working for GCH, the licensor of WILLIE'S RESERVE™, Rachel helped launch Willie Nelson's Cannabis brand from concept to one of America's first national cannabis brands. With previous experience marketing in the hospitality industry for an Inc. 500 company, she now manages the national marketing initiatives for WILLIE'S RESERVE™. In addition to marketing and brand building, Rachel also manages the development of Annie's Edibles for WILLIE'S RESERVE™, a line of handcrafted infused edibles made from carefully sourced ingredients created with Willie Nelson's wife, Annie Nelson.
HOSTING….
The evening's discussion will be led by, Ellementa Organizer Kait Heacock.
Kait Heacock builds community around the arts, women, and now cannabis. She is a writer and the Pacific Northwest editor for Joyland magazine. Kait worked as a book publicist in New York before returning to her beloved PNW, where she now works to build communities through Joyland, at the Seattle Lit Crawl, and at the monthly living room salons she hosts for queer women and non-binary artists.
OUR VENUE…
Heylo Cannabis
Heylo crafts premium cannabis extracts for the mind and body. Heylo's terpene-rich products start with the finest quality, sungrown bud from Washington's pesticide-free growers. Heylo specializes in terpene-rich, rare cannabinoid, experience-based and medicinal extracts.
SPONSORING…
VaporNation is the largest wholesale distributor and online retail store for cannabis vaporizers in the world.
GIVEAWAY!!
Thanks to VaporNation for the Magic-Flight Giveaway!! Our ladies in Seattle will LOVE it!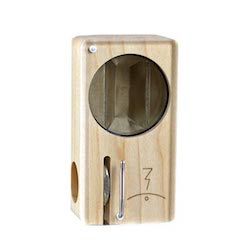 ABOUT ELLEMENTA GATHERINGS:
Ellementa Gatherings are non-consumption events. Ellementa does not condone consumption of cannabis on the premises of Gatherings. If consumption does take place at the event or any product is obtained at the event that is consumed after, attendees consume at their own risk and fully indemnify Ellementa, Inc. and its stakeholders from any responsibility. Everyone attending this event or other Ellementa events confirm they are 21 years of age or over and fully responsible for their own actions.