Description
It's that time of year...
We're in the middle of the holiday season and between visits from relatives, overcrowded malls, and office parties, we're feeling the holiday stress.
Join Ellementa and guest speakers for a conversation about how to effectively incorporate cannabis into your relaxation and wellness routine.
Ellementa meets monthly to bring women together to learn about cannabis for health, wellness, self-care and caregiving. This is a non-consumption, educational event for women/female-identified only. We create welcoming spaces where women can come together to speak openly about cannabis wellness.
This Month's Speakers
April Pride, Van der Pop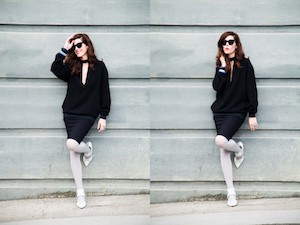 Creative entrepreneur April Pride is a design innovator whose most recent venture, Van der Pop, is a leading cannabis lifestyle brand and editorial platform for women in North America. Earlier this year, Van der Pop was acquired by Toronto-based TS Brand Co., parent company of Canada's leading cannabis lifestyle brand Tokyo Smoke. With the acquisition, April was named Chief Creative Officer for all TS Brand Co. companies. She continues to oversee the Van der Pop brand from its Seattle headquarters.
Kate Manson, Wikileaf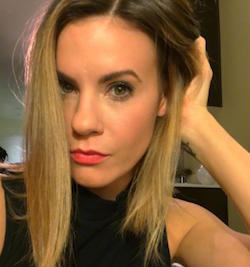 Kate Manson's 10-year journey in the cannabis industry has certainly been an interesting one. Before joining Wikileaf in July 2016, she did a little bit of everything, including growing medical cannabis, working as a sports agent, and even doing marketing and events for Nordstrom. Kate knows the intricacies of effective cannabis marketing and utilizes her in-depth expertise to provide top quality content to the Wikileaf audience.
Cynthia Maldonado, Karmic Bath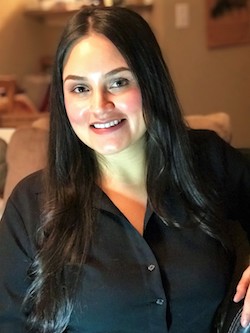 Cynthia Maldonado is the creator of Karmic Bath, a line of CBD-infused bath & skincare, as well as an esthetician and mother.
Your Host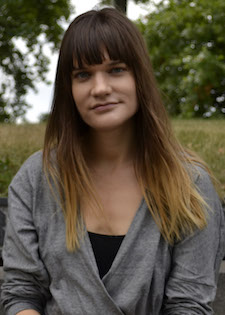 Kait Heacock builds community around the arts, women, and now cannabis. She is a writer and the Pacific Northwest editor for Joyland magazine. Kait worked as a book publicist in New York before returning to her beloved PNW, where she now works to build communities through Joyland, at the Seattle Lit Crawl, and at the monthly living room salons she hosts for queer women and non-binary artists.
A Giveaway!
Make sure to enter your name and email address for the drawing to win this: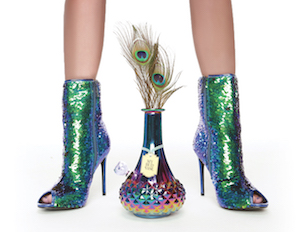 The My Bud Vase "Aurora" water pipe is high class glass. The "Aurora" Water Pipe has an iridescent shimmer design running up and down it's glass accentuated by its genie-like chamber that can contain a large amount of water for optimal filtration. A beautiful purpletinted male bowl for dry herbs is also included with the "Aurora" Water Pipe."Aurora" is capable of being disguised as a normal flower vase. Remove the male bowl and insert the faux flower poker and authentic peacock feather. Finally, a water pipe you don't have to hide away!
Ellementa Gatherings are non-consumption events. Ellementa does not condone consumption of cannabis on the premises of Gatherings. If consumption does take place at the event or any product is obtained at the event that is consumed after, attendees consume at their own risk and fully indemnify Ellementa, Inc. and its stakeholders from any responsibility. Everyone attending this event or other Ellementa events confirm they are 21 years of age or over and fully responsible for their own actions.