Description
THIS MONTH'S TOPIC: Women Leaders in Cannabis: Notes from the Edge
Women of the Bay,
Are you curious about what its like to be a woman in this pioneering Cannabis Industry?
Have you wondered if there is a place for you as a powerful professional leader here?
Are you interested in helping people thrive with this incredible master plant?
Please join us for a very special evening featuring 6 brilliant female leaders in the cannabis industry sharing their stories from the frontlines of health and leadership. Learn about their mistakes along the road to their current successes and see firsthand what it's like to be a woman in the early years of a pioneering field of cannabis, health, and wellness.
Jennifer Chapin, Kikoko Co-Founder, Kimberly Dillon, CMO of Papa & Barkley, Ophelia Chong, Founder of Stock Pot Images and Asian Americans for Cannabis Education (AACE), Marcia (rhymes with Garcia) Gagliardi,Founder of cannabis media brand & newsletter mymilligram, Amber Senter, Founder of Leisure Life, and Co-Founder of Super Nova Women, and Andy Greenberg, Society Jane, SF Delivery Service
An amazing evening awaits of inspiring storytelling, grounding information, and Q&A for all women interested in cannabis, this industry and how this plant inspired their lives, and how they continue to inspire others!
Feel free to pass on to all those that may be inspired.
Come join the growing Ellementa SF Community and learn from these brilliant female OGs.
See you there!
*********
Ellementa meets monthly to bring women together to learn about cannabis for health, wellness, self-care and caregiving. This is a non-consumption, educational event for women/female-identified only. We create welcoming spaces where women can come together to speak openly about cannabis wellness.
GUEST EXPERTS…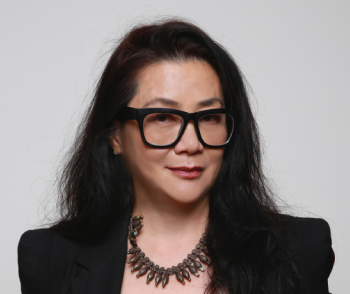 Ophelia Chong is the founder of Stock Pot Images and Asian Americans for Cannabis Education (AACE). She is driven to help shape the new conversation of Cannabis and is guided by one mission: to advocate for the legalization of cannabis and offer truthful reflections of the faces and communities that embrace cannabis.
As well as StockPot Images, Ophelia is the Creative Consultant at PUSH Magazine the target audience is millennial women in cannabis. She also served as the Community Outreach liaison for THC Design, one of the top premium cannabis growers in CA, she is responsible for LGBT, Veterans, Women, Minorities and Disabled outreach. She has brought to THC Design the Washington brand "Saints" which will launch Spring 2018, Archive Seeds, Wonderland Nursery and PLUS, a new powder THC launching Spring 2018.
Her newest endeavor is the Bevel Group, as partner. Bevel Group has major cannabis clients and is the branding/marketing/distribution agency with a team consisting of creatives from Fortune 500 companies. Bevel Group is launching April 2018.
As an artist, her work has been published by Harper Collins, Gestalten (3 books) and other major publishers of books and magazines. Her latest collage work was commissioned by Simon & Schuster and will debut in the Fall of 2018.
Her career path has been formed by her 3 decades in photography, as an award-winning creative director in publishing and film as creative director to three major film festivals, published artist and gallerist, entertainment and as an adjunct professor in education at Art Center College of Design – her path is non-ending because she believes that we all have at least five careers in our lifetimes.
About StockPot Images https://www.stockpotimages.com/about
Asian Americans for Cannabis Education http://www.asianamericansforcannabis.org/
Marcia Gagliardi, Founder of cannabis media brand & newsletter mymilligram,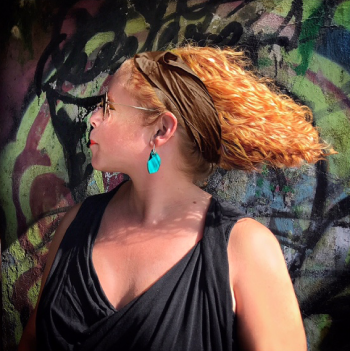 Marcia (rhymes with Garcia) Gagliardi is the founder of mymilligram, a low-dose cannabis lifestyle and microdoser media brand. Subscribe to her weekly newsletter at mymilligram.com for in-depth features about all the latest low-dose and high-quality cannabis products being made in California. She also hosts mymilligram educational events, with some special experiences coming soon. Follow @mymilligram for a blast of color inspiration.
Marcia is also a restaurant columnist and a freelance food writer (since 2002). She's well-known in the San Francisco food community as "the tablehopper" for her cheeky biweekly newsletter that's chock-full of insider news about the SF Bay Area restaurant and bar scene. Find more food at tablehopper.com and @tablehopper.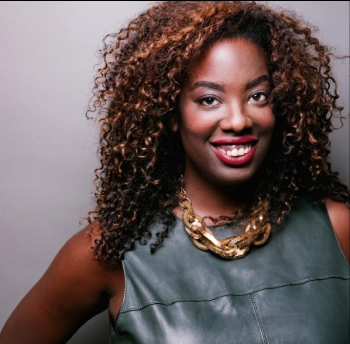 Kimberly Dillon is the Chief Marketing Officer of one of California's leading Cannabis brands in the wellness space, Papa & Barkeley. She has over 15 years of developing purpose driven brands and stories. She has spoken at a number of key conferences including TedWoman, SXSW and was named of the top leaders to watch in tech by the Huffington Post. She has worked at several Blue Chip companies like Proctor&Gamble, the NFL, and Accenture. Kimberly was the founder of House of Mikko, one of the early pioneers of the Beauty Influencer movement in 2009. She later went on to help raise millions of dollars for startups around the world and has developed growth strategies for digital brands such as YouTube stars Smosh, Scooter Braun's Bkstg, and the SIRI spinout Desti.
Jennifer Chapin, Kikoko Co-Founder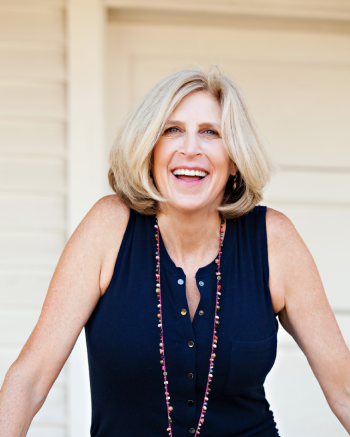 Jennifer Chapin is the co-founder of Kikoko, a women-focused cannabis company whose signature products are cannabis-infused herbal teas, providing a healthy and natural path to wellness. Jennifer created Kikoko with her friend and business partner, Amanda Jones, in honor of a friend with cancer who had trouble finding reliably low-dosed consumables. Before diving headfirst into the cannabis industry, Jennifer was a serial entrepreneur, founding and growing companies, including a gaming company that became Hasbro's leading licensee.
Jennifer is an entrepreneur, a catalyst and an activist. She believes strongly in creating access to opportunities for women of all ages, and is also the co-founder of Cynthia's Sisters, a non-profit that puts young women through law school in the Democratic Republic of Congo (the world's most violent place for women).
She has spoken at conferences has been widely interviewed on the topic of cannabis for television, radio, print and online media, including O Magazine, BBC, Forbes, LA Times, SF Chronicle, PBS, and more.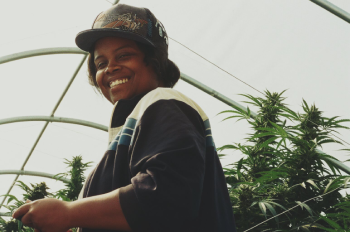 Amber E. Senter has nineteen years of marketing and project management experience. She is founder and CEO of Leisure Life, a lifestyle and infused cannabis products company, and heads product development and marketing for the brand. She is also co-founder of Supernova Women. Formed in 2015, this organization is dedicated to empowering people of color to become self-sufficient cannabis industry shareholders. Senter is a US Coast Guard Veteran and has held many leadership roles in the cannabis industry. As the former Chief Operations Officer (COO) of Magnolia Wellness, her primary responsibility was to create and implement procedures to improve sales and increase profitability. Her voice is trusted in the growing cannabis industry, as is her unsurpassed knowledge of the end medical and recreational user base. Senter is a sought after coach and mentor, and a role model for new marijuana business entrepreneurs.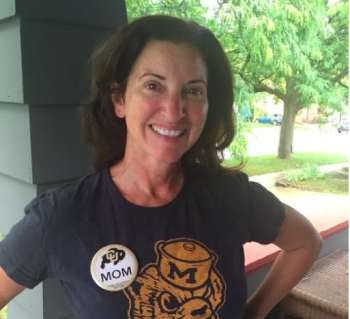 Andy Greenberg is a Minnesota native, a graduate of the University of Michigan and University of Oregon Law School, and one of the founders of Society Jane. She was no stranger to cannabis, having attended more than 150 Grateful Dead concerts and countless other live shows over many years. Yet it wasn't until one of her sons was diagnosed with Crohn's Disease that she started to research the medical uses of cannabis. What she found was a universe of therapeutic applications. She co-founded Society Jane with her friend Sharon Krinsky in order to make cannabis more accessible to women, with an emphasis on education, low dose options, and a personal focus on individual needs.
SPONSORING….

Society Jane – The CANNABIS CONCIERGE for discerning women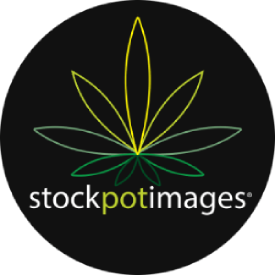 Stock Pot – WE ARE THE GETTY OF STOCK IMAGES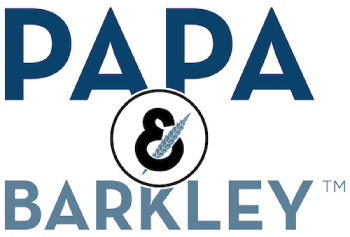 Papa & Barkley – Papa & Barkley is an award-winning line of topicals, tinctures, and patches that focus on pain relief management.
YOUR HOST….Tali Eisenberg, Ellementa San Francisco Gathering Leader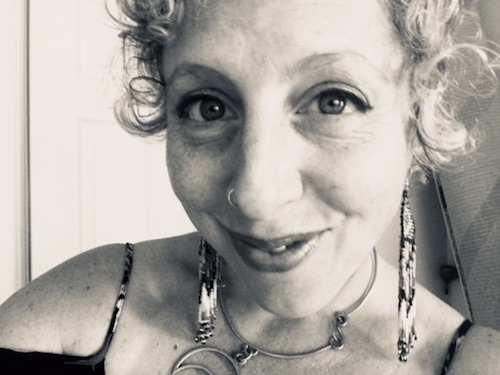 Tali Eisenberg has been in the health and wellness industry for the last 20+ years. She is a cannabis educator, consultant, and speaker. Ms. Eisenberg is also a Board Certified Holistic Health Practitioner, Massage Therapist, and Certified Mindfulness Facilitator with Against the Stream Buddhist Meditation Society in Los Angeles. She has helped facilitate mindfulness residential retreats for hundreds of youth and adults nationally.
Currently, Tali Eisenberg leads cannabis education programs throughout the Bay, as well as through Ellementa.com, an international organization that helps to create educational gatherings on women, cannabis, and health. She leads the monthly programming for the San Francisco gathering chapter. In addition, also runs senior cannabis education programs for three years now in dispensaries like Harvest throughout the Bay.
One of her dearest accomplishments to date has been creating a Senior Cannabis 101 Outreach Program/Manual, which she currently teaches with a 73-year-old nurse, Barbara Blaser, RN of 50 years to seniors in the Bay on the science and medical benefits of cannabis for health and wellbeing. They have taught thousands of seniors in the three years of its programming to help re-educate and de-stigma this medicinal and supportive plant.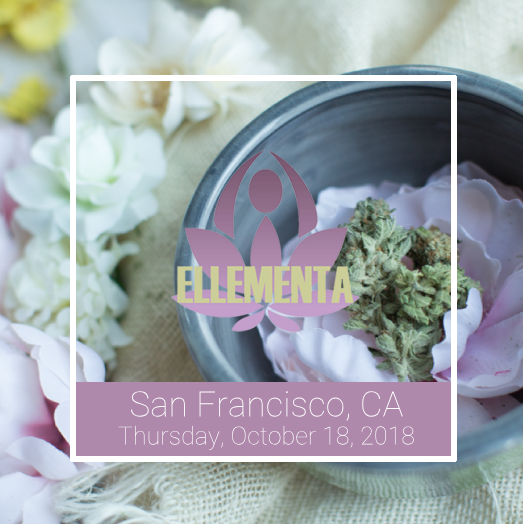 ABOUT ELLEMENTA GATHERINGS:
Ellementa Gatherings are non-consumption events. Ellementa does not condone consumption of cannabis on the premises of Gatherings. If consumption does take place at the event or any product is obtained at the event that is consumed after, attendees consume at their own risk and fully indemnify Ellementa, Inc. and its stakeholders from any responsibility. Everyone attending this event or other Ellementa events confirm they are 21 years of age or over and fully responsible for their own actions.