Description
Let's Talk About: Women's Empowerment & Cannabis
Join us at Ellementa Women's Wellness Gatherings for empowering knowledge & conversation!
We're celebrating Women's History Month!
Through Education comes Empowerment. Empowerment to make your own decisions regarding your Cannabis Lifestyle. This month will provide education on how Cannabis can provide a career, optimal health & wellness, and happiness.
If you are looking to be more centered and calm, to fortify yourself against life's stressors, and to simply feel better, this Gathering is for YOU.
Learn from our Ellementa Leaders, our Guest Experts and our Trusted Brands at every Ellementa Women's Wellness Gathering. Bring a girlfriend or any woman you know who can benefit from these inspiring events.
We look forward to seeing you! #FeelBetter
---
GIVEAWAY!
Geovana is one of the first 100% female owned CBD companies, founded with the mission to create premium quality, all-natural products formulated specifically for women, by women. We're giving away some of their products at this Gathering!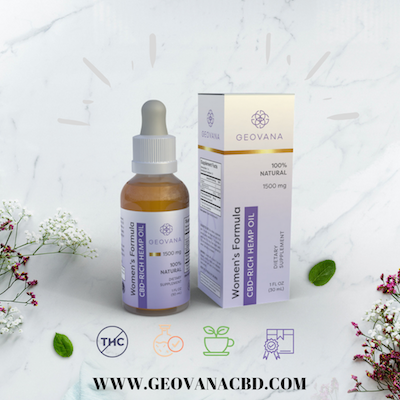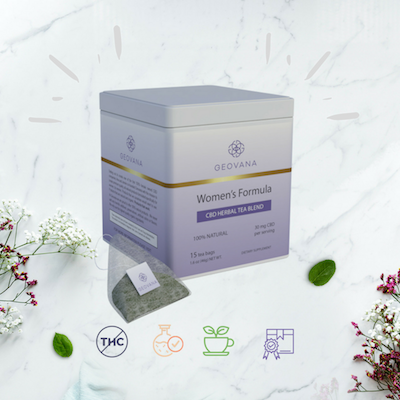 GUEST EXPERTS…
We bring you trusted experts to help answer your questions.
Eliza Nova Maroney- Co-Founder of Lucky Box Club. The Cannabis Yogi & co-host of Blunt Broads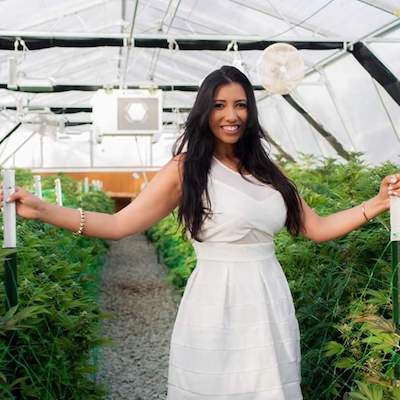 Jasmine Wiley, Sacred Garden Roots
Sacred Garden Roots was birthed by Jazmine rising with god in her feminine energy, joining in service to the nourishment of women's empowerment and complete wellness: physical, emotional, mental, physical and energetic.
Jazmine had a passion for healing herbs and a love of nature that birthed Sacred garden roots in early 2014. Jazmine suffered from challenges in her cycle after having twins. From frequent Menstrual Pain & PMS to Postpartum healing despite her best efforts to remain patient. She began researching possible solutions and discovered the practice of yoni steaming, bath rituals, and traditional medicinal teas. The results were so good and life-changing, she decided to share her wisdom with every woman. Vowing to feminine wellness care and to restore the sacred garden.
---
ABOUT ELLEMENTA:
We create welcoming spaces where women can come together to speak openly about cannabis wellness. Cannabis has been used to enhance women's health for centuries. Ellementa organizes Gatherings in over 50 cities connecting women to cannabis experts and brands. Learn about cannabis for health, wellness, self-care, and caregiving. These are non-consumption, educational monthly events for women/female-identified only.
At each monthly Ellementa Gathering, we'll explore why cannabis and CBD are so compatible with the human body and answer all of your questions. (If we don't know the answers, we'll find them!)


---
---


YOUR LOCAL LEADER…
This Gathering discussion will be led by, Ellementa Gathering Leader Tiffanee' Dewberry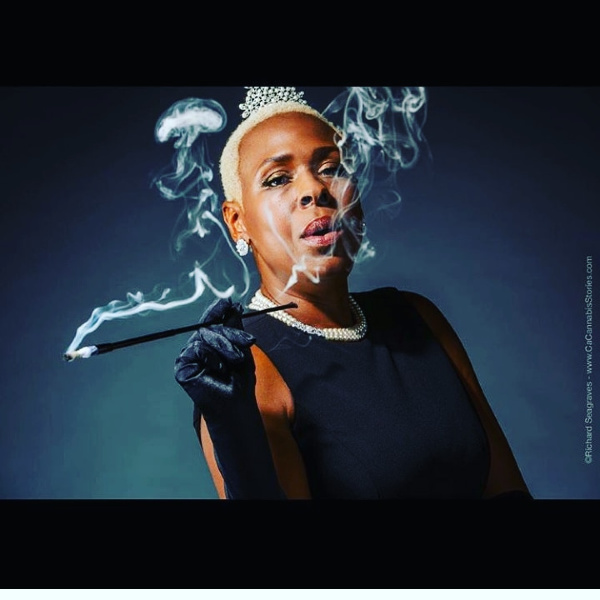 Tiffanee' Dewberry is a Serial & Social Entrepreneur, Creator, Influencer (the marijayne maven) and Director of Sensimilla Consulting. Through ingenuity, and creativity Tiffanee' has developed strong relationships and grown her network within the Cannabis Community. Since being diagnosed with Multiple Sclerosis in 2006, Tiffanee' has utilized Cannabis to manage and to maintain her quality of life, especially as a wife and mom of 3 boys. Becoming educated on the many beneficial facets of Cannabis, has resulted in Tiffanee' developing an extreme passion, & sense of purpose. One that is rooted in the sharing of how Cannabis can be empowering and elevating in the lives of women.
---
---


DISCLAIMER:
Ellementa Gatherings are non-consumption events. Ellementa does not condone the consumption of cannabis on the premises of Gatherings. If consumption does take place at the event or any product is obtained at the event that is consumed after, attendees consume at their own risk and fully indemnify Ellementa, Inc. and its stakeholders from any responsibility. Everyone attending this event or other Ellementa events confirm they are 21 years of age or over and fully responsible for their own actions.
---
Take Our Wellness Survey!
We'd love to know what you (and your partner, friends, and loved ones) think about cannabis and CBD. Take our Wellness Survey!