Description
Got Hormones and Lots of Emotions? How does Cannabis and CBD fit in?
Get your questions answered at this open discussion about women's health and wellness.
We'll have experts on hand as well as trusted brands to bring you better information to help you feel better.
We'll be meeting at the beautiful retail space at The Alchemist's Kitchen. Be prepared to shop after. They have amazing plant-based health and wellness products.
Ellementa meets monthly to bring women together with experts and brands to learn about cannabis for health, wellness, self-care and caregiving. This is a non-consumption, educational event for women/female-identified exclusively. We create welcoming spaces where women can come together to speak openly about cannabis.
SPECIAL GUESTS…
Emily Berg is a practicing herbalist and educator with training in herbal medicine from the Heartstone School of Earth Essentials in Van Etten, New York. There, she studied in the Wise Woman herbal tradition with master herbalists Tammi Sweet and Kris Miller. Informed in the line of Rosemary Gladstar, Brook Medicine Eagle, and Pam Montgomery, (amazing herbal healers of our time) Emily uses her understanding of herbs native to the northeastern United States bioregion to work with clients and craft organic tonics and remedies. When working with clients, Emily's healing protocols involve deep listening and intake to gain a comprehensive understanding of the complete conditions her clients are working with. Emily offers clients custom herbal recommendations, and if desired, personalized hand-crafted remedies. With a focus on mental health, adrenal fatigue, and skin care, Emily is able to help her clients breakthrough to physical and emotional wellbeing.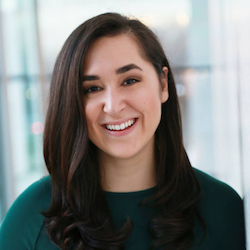 Nicole Darrough has extensive background in the New York state medical program and medical cannabis education, as she leads marketing for PrestoDoctor, the #1 ranked telemedicine company specializing in medical cannabis recommendations. Since joining PrestoDoctor in June 2017, Nicole has worked closely with cannabis and medical industry professionals to produce educational material for the public.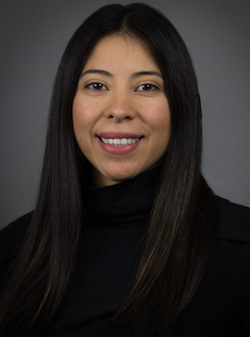 Nathalie Farfan is a creative storyteller​, activist and ​fellow bruja who has focused ​her professional career ​on developing high quality​, multicultural​ content for television, digital and OTT platforms.​ ​Nat grounds ​herself by ​embrac​ing​ ​her​ heritage and honor​ing​ ​her ​spiritual makeup. She is​ also​ the creator of ​the sustainable lifestyle brand Botanika​ (@la_botanika)​, co-caster of ​feminist podcast ​Morado Lens​ (@moradolens)​, and ​community organizer of Las Brujas ​Club (@labrujasclub).​ ​She thrives to be a part of creating a safe place where we can all celebrate the different, the outliers, the badass, and the ones disrupting the market.
SPONSORING…
The Bowery Cannabis Club exists to connect, educate, and serve the international community that is awakening to the healing power of cannabis. BCC hosts events and workshops that inspire connection and discussion. BCC also provides premium products, at special prices for members. Learn about the health benefits of cannabis, and the wide variety of ways to integrate it into your wellness routine. Stay connected to the leading researchers, doctors, thinkers, and organizations propelling this movement. BCC events are held at The Alchemist's Kitchen, and open to all people who feel passionate about this remarkable plant. Learn about the latest medical research into CBD and THC, sample new products, or consult with an expert for personalized advice. Visit www.bowerycannabisclub.com to become a member.
Our Venue: The Alchemist's Kitchen
The Alchemist's Kitchen is a serene shop for botanical medicines, herbal remedies & tastings, plus whole-plant beauty products. All attendees will receive special savings on all CBD products offered at The Alchemist's Kitchen the night of the event!
HOSTING…. Sara Shapiro
The evening's discussion will be led by, Ellementa NYC Organizer Sara Shapiro.
Sara Shapiro, Co Founder of NY TechBreakfast, has joined Ellementa to launch and run the New York City chapter. Her passion is startups, nonprofits and organizations with a mission in synch with her own.
ABOUT ELLEMENTA GATHERINGS:
Ellementa Gatherings are non-consumption events. Ellementa does not condone consumption of cannabis on the premises of Gatherings. Everyone attending this event or other Ellementa events confirm they are 21 years of age or over and fully responsible for their own actions. If consumption does take place at the event or any product is obtained at the event that is consumed after, attendees consume at their own risk and fully indemnify Ellementa, Inc. and its stakeholders from any responsibility.