Description
THIS MONTH'S PROGRAM: Cannabis, CBD and Self-Care
It's the New Year! Let's gather to talk about cannabis, CBD and the importance of self-care.
We'll be meeting at the beautiful retail space at The Alchemist's Kitchen. Be prepared to shop after. They have amazing plant-based health and wellness products.
All attendees will receive special savings on all CBD products offered at The Alchemist's Kitchen the night of the event!
Ellementa meets monthly to bring women together to learn about cannabis for health, wellness, self-care and caregiving. This is a non-consumption, educational event for women/female-identified only. We create welcoming spaces where women can come together to speak openly about cannabis wellness.
SPEAKERS INCLUDE....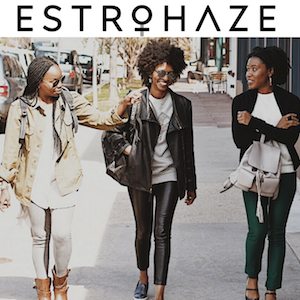 Sirita Wright and Safon Floyd of Estrohaze, a women-led cannabis media brand.
Safon Floyd, CCO (@accordingtofon)

Safon Floyd, Co-founder and Chief Content Officer for EstroHaze.
As CCO she curates, manages, writes, and edits exclusive content surrounding all things cannabis and multicultural empowerment. Prior to her role as CCO, Safon has had over a decade experience as a digital maven, writing, editing, and producing for esteemed national publications and non-profit organizations. In addition to EstroHaze, Safon is also founder of Rough Draft, Inc—a movement highlighting visual and performing arts through freestyle.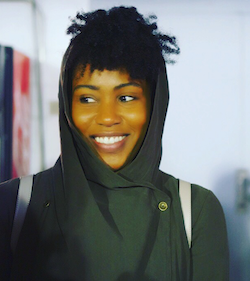 Sirita Wright, Entrepreneur, cofounder of EstroHaze, and Actress (@savagegazelle)
Sirita Wright is an experienced digital strategist and writer with over 10 years of experience in the fashion and media industries. She has written for top websites such as Fortune, and The Huffington Post. She has extensive experience creating and executing digital campaigns and has done related work for brands including Prudential, Hilton, and Lexus. A longtime cannabis enthusiast, Sirita began delving deeper into the business side of the cannabis industry in 2013 by 2015 Sirita and her colleagues Kali and Safon co-founded EstroHaze - a multimedia company providing cannabis business and lifestyle information and resources to the masses via their website, podcast, and live events. As CMO Sirita focuses on growing EstroHaze's audience base. Along with driving engagement and retention; and leading creative, brand, and communications strategies. Never one to sit idly, Sirita is also an actress and has had guest roles on the ID Channels 'My Dirty Little Secret' and her web series, 195 Lewis, was recently shown at the Brooklyn Museum and has been taking the country by storm with prior screenings in places like Paris, the Netherlands and Brussels.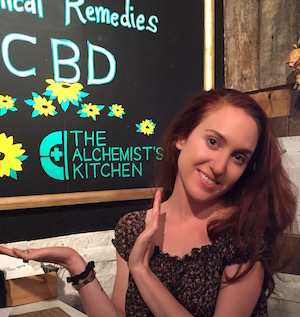 Micaela Foley, Herbalist, The Alchemist's Kitchen
A practicing herbalist with an educational background in Western herbalism, alchemy, and medical astrology. She completed the foundational course from herbal college, ArborVitae School of Traditional Herbalism and has previously taken courses on alchemy and astrological herbalism with The School of Evolutionary Herbalism. She currently manages the herbal program at The Alchemist's Kitchen, writes articles for The Alchemist's Kitchen blog, teaches a recurring CBD clinic and other workshops, and fields questions about herbs, products, and protocols at herbalist@thealchemistskitchen.com.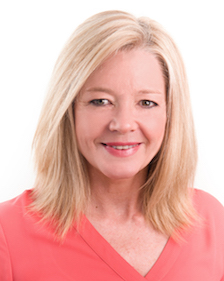 Holly Carroll, Director of Patient Care, Pharmacannis
Holly Carroll is a Nationally Certified Family Coach and Interventionist. She has worked as a Certified Drug and Alcohol Counselor, and Family Intervention Specialist for the past 12 years. During her tenure in the addictions field Holly was actively involved with the local community serving on Cape Cod's Freedom From Addiction Network,and spearheaded multiple family support groups for people suffering from mental health and addiction issues. Holly earned her Bachelor's Degree with a double major in Sociology and Criminal Justice from Roanoke College. In the early years of her career she worked as an Elementary School teacher for years before becoming the Director of Admissions at the non-profit Laurel School in Brewster, MA. She then successfully owned and sold two small retail businesses where she managed as many as 20 employees. Holly also holds a holistic health coach certificate from Integrative Nutrition and looks forward to combining applying her expertise in all areas of mental health, addiction, holistic health by treating medical cannabis patients. Her engaging style, vast experience and professionalism complement Pharmacannis strengths and will foster the desired internal culture and efficient, focused functioning of the treatment center and family outreach program.
HOSTING....
The evening's discussion will be led by, Ellementa NYC Organizer Sara Shapiro.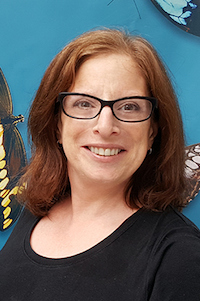 Sara Shapiro, Co Founder of NY TechBreakfast, has joined Ellementa to launch and run the New York City chapter. Her passion is startups, nonprofits and organizations with a mission in synch with her own.
SPONSORING...

PharmaCannis is a licensed medical cannabis provider with dispensaries and cultivation and manufacturing facilities in Illinois and New York and soon Massachusetts.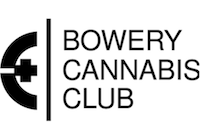 The Bowery Cannabis Club exists to connect, educate, and serve the international community that is awakening to the healing power of cannabis. BCC hosts events and workshops that inspire connection and discussion. BCC also provides premium products, at special prices for members. Learn about the health benefits of cannabis, and the wide variety of ways to integrate it into your wellness routine. Stay connected to the leading researchers, doctors, thinkers, and organizations propelling this movement. BCC events are held at The Alchemist's Kitchen, and open to all people who feel passionate about this remarkable plant. Learn about the latest medical research into CBD and THC, sample new products, or consult with an expert for personalized advice. Visit www.bowerycannabisclub.com to become a member.
Our Venue: The Alchemist's Kitchen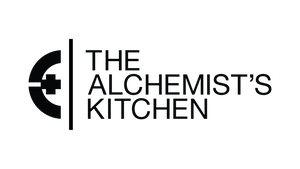 The Alchemist's Kitchen is a serene shop for botanical medicines, herbal remedies & tastings, plus whole-plant beauty products. All attendees will receive special savings on all CBD products offered at The Alchemist's Kitchen the night of the event!
ABOUT ELLEMENTA GATHERINGS:
Ellementa Gatherings are non-consumption events. Ellementa does not condone consumption of cannabis on the premises of Gatherings. If consumption does take place at the event or any product is obtained at the event that is consumed after, attendees consume at their own risk and fully indemnify Ellementa, Inc. and its stakeholders from any responsibility. Everyone attending this event or other Ellementa events confirm they are 21 years of age or over and fully responsible for their own actions.
Organizer of Ellementa NYC: Cannabis, CBD and Self-Care