Description
Let's Talk About: Cannabis and CBD for Pain Relief
September is Pain Awareness Month. Anyone in pain knows how challenging that can be.You may be experiencing pain and yet suffer in silence. Or you may know someone in pain and want to offer them a healthier, safe alternative to opioids. At this women's wellness event, you'll:
~~ Learn how cannabis and CBD can be offer immediate and ongoing relief from inflammation and pain
~~ Find out how THC, CBD and other compounds in cannabis interact with your body and brain to address chronic and acute pain.
~~ Discover the quality products on the market, locally and nationally, that can address pain safely and effectively.
We explain some of the science behind why cannabis and CBD can be really good for your health.
Our goal is to put better information into your hands so you can heal - and help your loved ones heal.

If you are looking to understand how cannabis interacts with your body and brain and want to improve your health and wellness - or simply feel better - this Gathering is for YOU.
---


YOUR LOCAL LEADER…
This Gathering discussion will be led by, Ellementa Gathering Leader Micelle Drinis: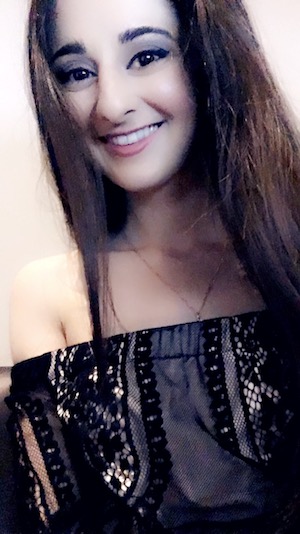 Michelle is a recent graduate of social work. She has a deep love for cannabis medicine and all things holistic and spiritual. She believes sharing our knowledge and wisdoms are the most powerful forms of currency and exchange. She wishes nothing more than to learn and integrate that wisdom; to grow and expand with this phenomenal time of reclaiming our health and therefore our souls.


---

ABOUT ELLEMENTA:
Ellementa organizes Gatherings in over 65 cities connecting women to cannabis experts and brands. Learn about cannabis for health, wellness, self-care, and caregiving. These are non-consumption, educational monthly events exclusively set up for women/female-identified. We create welcoming spaces where women can come together to speak openly about cannabis wellness.
At each monthly Ellementa Gathering, we explore different aspects of cannabis to empower you with knowledge. If we don't know the answers, we'll help you find them!
Join Us!
Meet women like you who are motivated to live a healthier and happier life.
Learn from local Ellementa Leaders, Guest Experts and Trusted Brands at Ellementa Women's Wellness Gatherings.
We look forward to connecting with YOU and connecting you to better information about cannabis and CBD!
We look forward to seeing you!


---


DISCLAIMER:
Ellementa Gatherings are non-consumption events. Ellementa does not condone the consumption of cannabis on the premises of Gatherings. If consumption does take place at the event or any product is obtained at the event that is consumed after, attendees consume at their own risk and fully indemnify Ellementa, Inc. and its stakeholders from any responsibility. Everyone attending this event or other Ellementa events confirm they are 21 years of age or over (19 years or older in Canada) and fully responsible for their own actions.