Description
Ellementa's Mission: Bringing better information about cannabis and CBD to more women.
Introducing Ellementa Fairbanks!
You deserve to feel centered, healthy and heard. Come share wisdom and experiences with other women and learn from trusted experts. We'll explore why cannabis and CBD are so compatible with the human body and how cannabis has been used to enhance women's health for centuries.
Got a question about CBD? Ask away. Cannabis? Get your questions answered.
Come away from this event inspired and ready to transform your life.
We'll also provide a list of Cannabis Shops in Fairbanks area, websites to do your homework before you go shopping, and recommendations of resources, such as Leafly, to further gain information on different strains.
************
We're offering a Special for May: Take a Mom to Ellementa Month! Purchase one ticket and get a mom you know in at no extra charge. It's a Two for One. If you know a mom who could benefit from better information about cannabis for health and wellness, this is the month to bring her!
************
Ellementa meets monthly in cities across the country to bring women together to learn about cannabis for health, wellness, self-care and caregiving. This is a non-consumption, educational event for women/female-identified only. We create welcoming spaces where women can come together to speak openly about cannabis wellness.
We're giving away 2 Ellementa-branded Stashlogix bags at the Gathering. Must be present to win!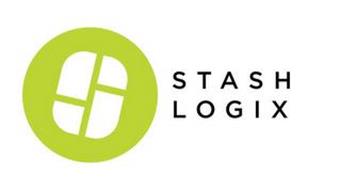 STASHLOGIX products are designed to keep THC infused products safely and securely away from kids, they also serve as the superior options for traveling with cannabis.
HOSTING…. Nancy Elliott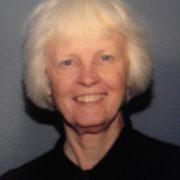 Nancy Elliott is a mother and a cannabis advocate. Nancy has a passion for educating more people about the health benefits of cannabis and is committed to spreading the word about the healing power of cannabis. Nancy has a B.A. in Psychology and has been researching cannabis for the last year.
SPECIAL GUEST… Aliza Sherman, co-founder of Ellementa

Aliza Sherman is co-founder and CEO of Ellementa, a national network and resource for women interested in cannabis for health and wellness. Ellementa was founded in Anchorage, Alaska to bring women together to speak openly about cannabis and is now running in 10 cities across the country. Aliza founded the first woman-owned Internet company in the 1990s, Cybergrrl, Inc., and the first women's networking group focused on the Internet, Webgrrls International. She is the author of 11 books.
VENUE…

VENUE was designed to be a completely flexible + modern space. VENUE is a blank canvas, ready to create your perfect social event.
ABOUT ELLEMENTA GATHERINGS:
Ellementa Gatherings are non-consumption events. Ellementa does not condone consumption of cannabis on the premises of Gatherings. If consumption does take place at the event or any product is obtained at the event that is consumed after, attendees consume at their own risk and fully indemnify Ellementa, Inc. and its stakeholders from any responsibility. Everyone attending this event or other Ellementa events confirm they are 21 years of age or over and fully responsible for their own actions.