Ellementa Denver: Sex, Intimacy and Cannabis

Friday, February 22, 2019 from 6:30 PM to 10:00 PM (MST)
Event Details
Ellementa and Vibrant Present: Sex, Intimacy and Cannabis
Join us at Ellementa Women's Wellness Gatherings for empowering knowledge & conversation!
This month, we're talking about cannabis and CBD for women's sexual health.
~ How can cannabis support female sexual health?
~ How can cannabis and CBD address very real sexual health issues women face, especially as we age, including dryness, painful sex, and low libido.
~ How are other women using it?
~ What are the high-quality products that work?
If you are looking to have a healthier sex life, enhanced sexual health, and to simply feel better, this Gathering is for YOU.
Learn from our Ellementa Leaders, our Guest Experts and our Trusted Brands at every Ellementa Women's Wellness Gathering. Bring a girlfriend or any woman you know who can benefit from these inspiring events.
We look forward to seeing you! #FeelBetter
---
GIVEAWAY!!
We've got a Giveaway for the evening! We are giving away a little something…STIMULATING…from Vibrant at select Ellementa Gatherings courtesy of Vibrant. Be Vibrant!

Vibrant is Planned Parenthood's online sexual wellness shop dedicated to providing a space without stigma for all people to take control of their sex life with fun body-safe and quality products. 
---


ABOUT ELLEMENTA:
We create welcoming spaces where women can come together to speak openly about cannabis wellness. Cannabis has been used to enhance women's health for centuries. Ellementa organizes Gatherings in over 50 cities connecting women to cannabis experts and brands. Learn about cannabis for health, wellness, self-care, and caregiving. These are non-consumption, educational monthly events for women/female-identified only. 
At each monthly Ellementa Gathering, we'll explore why cannabis and CBD are so compatible with the human body and answer all of your questions. (If we don't know the answers, we'll find them!)
---
---


GUEST EXPERTS…
We bring you trusted experts to help answer your questions.
Alison Macklin, MSW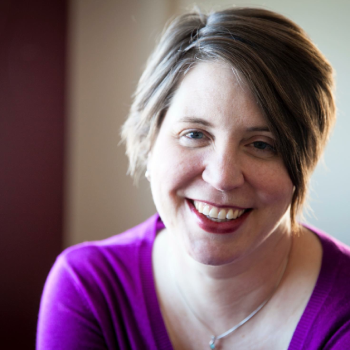 Alison Macklin has been working in sex education for over 14 years and believes that all people deserve to have honest and accurate information about their bodies and sex so that they can make the best decisions for their life. She believes that all people deserve to have healthy, consensual and pleasurable sex when they are ready and free from stigmatization and shame. Alison also believes that life is best lived with sarcasm and heavy intakes of coffee.
Currently the Vice President of Education and Innovation at Planned Parenthood of the Rocky Mountains, Alison lives in Denver, Colorado and is the mother of two children, 3 dogs and a cat that believes he is a dog.
Danielle Ceruti Espinel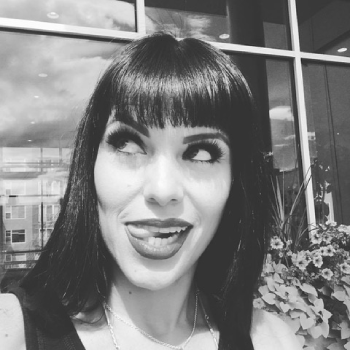 Danielle Ceruti Espinel is a multicultural professional dedicated to the welfare of society. She began her career in Venezuela at the renowned advertising agency J Walter Thompson, but the difficult political situation of her native country caused her to emigrate to the United States. In 2013 Danielle relocated to Colorado to become involved with the cannabis industry. After a year of working as a Trimmer, Budtender, Social Media Manager, Web Designer and Creative Director with various dispensaries and growers, she decided to found Cannalatino. The organization devotes its time to inform and educate the Latino community about the benefits and regulations of Cannabis and to eliminate the taboo culture associated with marijuana. One of the main missions of Cannalatino is to promote the legalization of marijuana worldwide with the goal of including cannabis in the scientific research area to study and define the benefits of the plant. She is currently writing one of the first Latin American cannabis books.
Angela Wells, CEO and Founder of Vibrant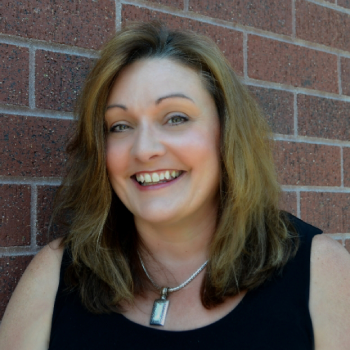 Angela Wells started working as an assistant to the CEO of Planned Parenthood of the Rocky Mountains (PPRM) on September 11, 2001. From the first day, she saw the strength, resilience and support of the Planned Parenthood community. Over the next 15 years, Angela expanded her role in everything from fundraising, events, overseeing volunteers to serving as senior vice president of business development and administration. She developed a reputation as the "fixer" who could turn stagnant business sectors profitable. After joining a social enterprise cohort in 2015 and testing over 40 business concepts on behalf of PPRM, Angela founded Vibrant in 2016, an online shopping platform for body-safe adult products with all proceeds supporting Planned Parenthood of the Rocky Mountains. Angela continues to steer the Vibrant ship into the future, with her sights set on creating the largest, safest and most inclusive sex toy retailer in the world that generates significant revenue for Planned Parenthood.
---
OUR PARTNERS…
We partner with reputable brands that lead with education and focus on quality.
We partner with reputable brands that lead with education and focus on quality.

Vibrant is a 100% body-safe sex toy retailer that is inspired and backed by Planned Parenthood.

Dip Devices creates premium vaporizers and accessories that make concentrate consumption more approachable.

Stillwater Brands helps responsible adults find the calm they need to stay focused, productive, and in control of life's many anxious moments.
---


YOUR LOCAL LEADER…
This Gathering discussion will be led by, Ellementa Gathering Leader Ashley Kingsley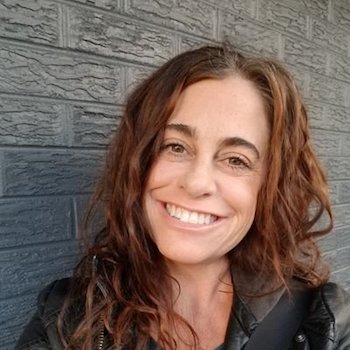 Ashley Kingsley is a serial entrepreneur who founded Daily Deals for Moms in 2010, grew it into 27 markets and sold it in 2012. She spent over a decade building digital marketing strategies for multi-million dollar brands, startups and more recently, the cannabis industry. She is co-founder of Ellementa and was the first local Ellementa Organizer.
---
OUR VENUE….Color Up Therapeutics
To "Color Up" means to trade in lower denomination chips for higher ones. Color Up Therapeutics is founded with the intention of "coloring up" your life choices, trading in lower vibration practices, beliefs, choices, habits, products for a higher vibration alternative.  They stand strong in their desire to bring healing to the masses and have created products to help with that mission. Their company story is one of organic transformation and fulfilling a need. It began with the formulation and creation of a pet food additive to help the animal population, as they are all passionate animal lovers. These tinctures were met with great enthusiasm and requests for a complementing human ingestible line of which they obliged. From that success, they created a body line, including massage products, which were utilized in a local Denver massage and esthetic school. It was that connection that presented an opportunity to bring CBD infused skin care to the professional skin care practitioners. Color Up Therapeutics is the first company to formulate and distribute a complete and comprehensive healing line product to Licensed Estheticians. They are Rooted in Science, Created with Intention and Made with Love.
---



February Webinar 2/20!
Join us for a candid and informative conversation about Cannabis and female sexual health. Sign up for our webinar!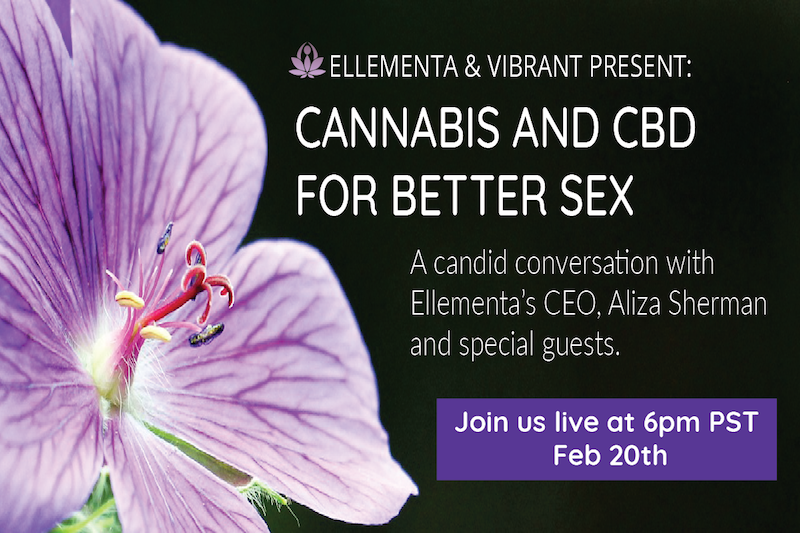 ---
Take Our Wellness Survey!
We'd love to know what you (and your partner, friends, and loved ones) think about cannabis and CBD. Take our Wellness Survey!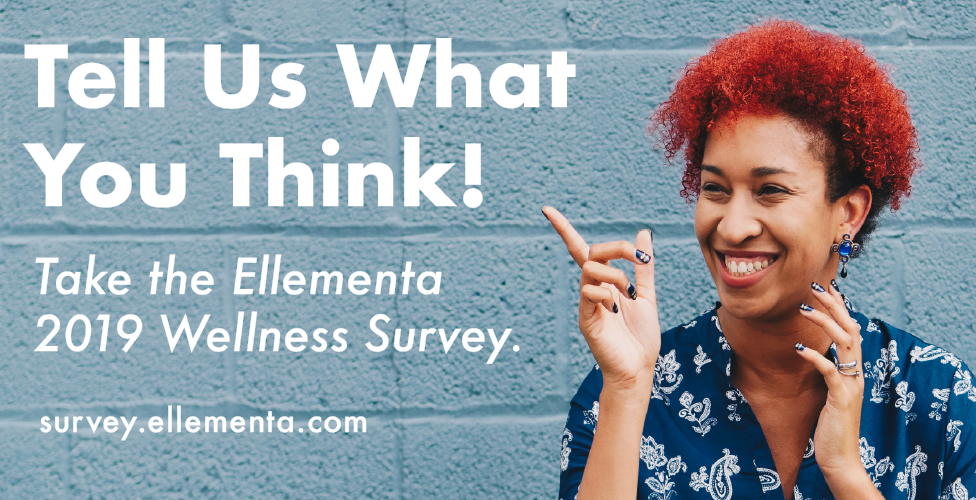 DISCLAIMER:
Ellementa Gatherings are non-consumption events. Ellementa does not condone the consumption of cannabis on the premises of Gatherings. If consumption does take place at the event or any product is obtained at the event that is consumed after, attendees consume at their own risk and fully indemnify Ellementa, Inc. and its stakeholders from any responsibility. Everyone attending this event or other Ellementa events confirm they are 21 years of age or over (19 years or older in Canada) and fully responsible for their own actions.
When & Where

Color Up Therapeutics
2191 South Broadway
Lakewood, CO 80210


Friday, February 22, 2019 from 6:30 PM to 10:00 PM (MST)
Add to my calendar
Organizer
Website: http://ellementa.com/gatherings