Description
Let's Talk About: How to Talk to Your Doctor About Cannabis and CBD
Join us at Ellementa Women's Wellness Gatherings for empowering knowledge & conversation!
This month, we're talking about incorporating cannabis or CBD into your personal wellness routine is a personal decision, but how do you talk to your medical doctors and therapists about it.
Join us for a frank discussion with a doctor, a therapist, and a cannabis patient advocate to learn how best to approach and educate your doctor about cannabis.
"When my best friend told her doctor that she was using cannabis instead of her opiate prescriptions to manage her chronic pain he set her up with an addictions counselor! Instead of educating himself about cannabis and helping her get the best care and medicine she needed, he fell back into outdated modes of thinking.Public perception about cannabis has started to change, but our doctors and therapists are still in the dark about the medicinal benefits.It really is up to us to educate our doctors and therapists as many were never given access to the extensive research done on the plant in their med school years." - Melissa Pierce
Join our local organizer, Melissa Pierce and Therapist Anne Shragal MA, NCC, LPC on Wednesday, March 27th as we discuss how to talk to your doctors about cannabis so that they will listen and help.
We look forward to seeing you! #FeelBetter
---
ABOUT ELLEMENTA:
We create welcoming spaces where women can come together to speak openly about cannabis wellness. Cannabis has been used to enhance women's health for centuries. Ellementa organizes Gatherings in over 50 cities connecting women to cannabis experts and brands. Learn about cannabis for health, wellness, self-care, and caregiving. These are non-consumption, educational monthly events for women/female-identified only.
At each monthly Ellementa Gathering, we'll explore why cannabis and CBD are so compatible with the human body and answer all of your questions. (If we don't know the answers, we'll find them!)
---
---


GUEST EXPERT…
We bring you trusted experts to help answer your questions.
Breeze Counseling is the first cannabis-friendly practice in the state of IL. Anne Shragal currently specializes and researches medical cannabis in mental health. She travels throughout IL presenting on the medicinal effects of cannabis for those struggling with mental health concerns as well as supervises clinicians looking to incorporate medical cannabis treatment into their own clinics. Anne Shragal has been in the counseling field since 2008. Ms. Shragal graduated with a Master's degree in Community Counseling from Argosy University and received her Professional Counselor License (LPC) through the Illinois Department of Financial and Professional Regulation (IDFPR) in 2010. From there, she completed a two-year residency, specializing in pediatric therapy at a private practice in the western suburbs of Chicago, under the supervision of a general adult psychiatry. She completed her residency, state for her second round of boards, and received her Clinical Professional Counselor license (LCPC) in 2012. In October of 2012, Anne Shragal opened her own private practice, Breeze Counseling. Today, Breeze Counseling has helped hundreds of patients, providing counseling services for children, adults, and couples. Currently, there are two office locations (Oak Park and Downers Grove) and provides online, telehealth counseling. Breeze Counseling continues to grow its team as it is now a teaching practice, paying it forward to new master-level interns.
---
YOUR LOCAL LEADER…
This Gathering discussion will be led by, Ellementa Gathering Leader Melissa Pierce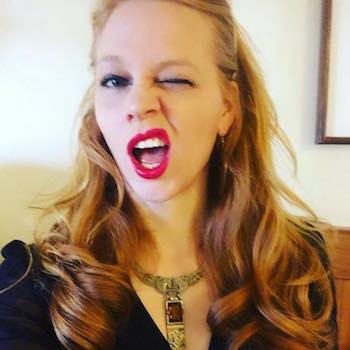 Melissa Pierce has spent some portion of her life as a filmmaker, life coach, reiki master, computer coder, women's rights activist, and corporate mastermind. Currently, she works to enrich women's lives through her work with Ellementa, which she co-founded.


---
---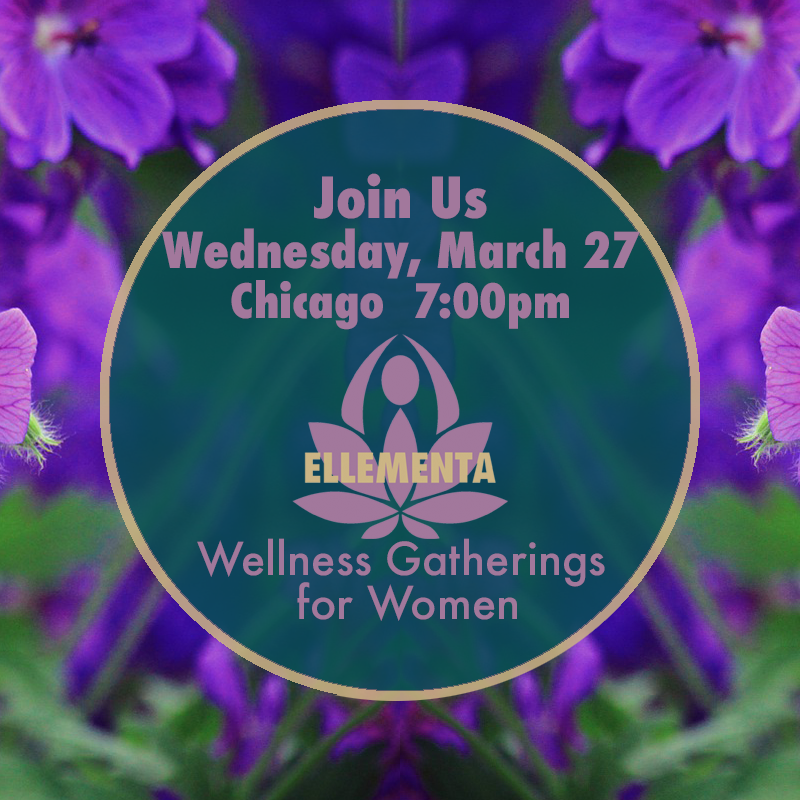 DISCLAIMER:
Ellementa Gatherings are non-consumption events. Ellementa does not condone the consumption of cannabis on the premises of Gatherings. If consumption does take place at the event or any product is obtained at the event that is consumed after, attendees consume at their own risk and fully indemnify Ellementa, Inc. and its stakeholders from any responsibility. Everyone attending this event or other Ellementa events confirm they are 21 years of age or over (19 years or older in Canada) and fully responsible for their own actions.
---
Take Our Wellness Survey!
We'd love to know what you (and your partner, friends, and loved ones) think about cannabis and CBD. Take our Wellness Survey!