Description
Let's Talk About:
Caregiving with Love, Cannabis & CBD
Did you know November is National Family Caregivers Month? Let's gather to talk about how we care for our loved ones and how we can take better care of ourselves.
Cannabis and CBD have been used for centuries to address a myriad of conditions, disorders, and disease. Whether you're caregiving for a sick child or friend, an ailing parent or relative, or simply taking care of those around you as women tend to do, having the right tools at your disposal can make a difference.
Let's be honest: Caregiving can be stressful and exhausting. As you give care to others each day, you must remember to take care of yourself as well. Learn how cannabis and CBD can be an effective part of both caregiving and self-care.

You and your loved ones deserve to feel centered and healthy. Come share wisdom and experiences with other women, hear from trusted experts, and connect with brands that offer quality wellness products and services. Cannabis has been used to enhance women's health for centuries. At each monthly Ellementa Gathering, we'll also explore why cannabis and CBD are so compatible with the human body and answer all of your questions. (If we don't know the answers, we'll find them!)
Come away from this event inspired and ready to transform your health. We look forward to seeing you!
We're offering a Special for November: Bring a Girlfriend to Ellementa Month! Purchase one ticket and get a Girlfriend in at no extra charge. It's a Two for One. If you know a woman who could benefit from better information about cannabis for health and wellness, this is the month to bring her!
---


ABOUT ELLEMENTA:
Ellementa organizes Gatherings in over 45 cities connecting women with cannabis experts and brands. Learn about cannabis for health, wellness, self-care, and caregiving. These are non-consumption, educational monthly events for women/female-identified only. We create welcoming spaces where women can come together to speak openly about cannabis wellness.


---
GUEST EXPERTS….
Kay Lara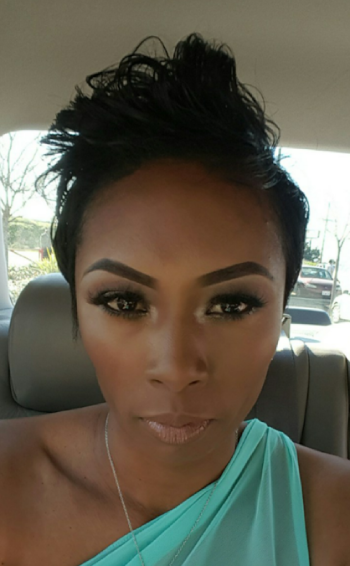 Kay Lara's journey with cannabis began in 2016 after she heard the story of a man who leveraged cannabis for treatment with Autism for his son. After completing extensive research, she began self-administering CBD oil to her son. Kay was amazed at the positive impact the CBD oil had not only on his digestion, but also with his speech and language. She observed that after taking a dose, he seemed to be more focused and calmer. One cannot imagine the joy she felt watching her child flourish. From this experience, Kay became a cannabis advocate. Recognizing the feeling of peace she experiences from cannabis and creating art, Bam Buddha Lounge was born. The perfect environment for cannabis and art enthusiasts to unwind. They offer instructor led art classes for adults and children.


Shelley Trotter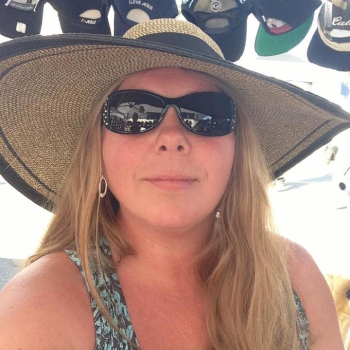 Shelley Trotter started experimenting with herbs she knew would relieve some of her son's pain from cerebral palsy. She made a wonderful herbal salve that became a staple in her house and was used for anything pain related. Each batch was shared with family and friends. Those same family and friends started coming back and asking for more. In 2016, Shelley's youngest son started infusing her salve with a high CBD/THC cannabis oil. That turned an already great product into a super charged pain reliever! She now has a line of products called Peace of Mind, cannabis infused to add to the synergistic effect of all the herbs, to help achieve the desired effect.

Shelley's cannabis journey has been a roller coaster ride, but she is pleased with the progress her oldest son has made. He sees days and weeks seizure free, thanks to cannabis. He has more mobility and range of motion, thanks to cannabis, and his overall quality of life has improved by leaps and bounds!


Amanda Soens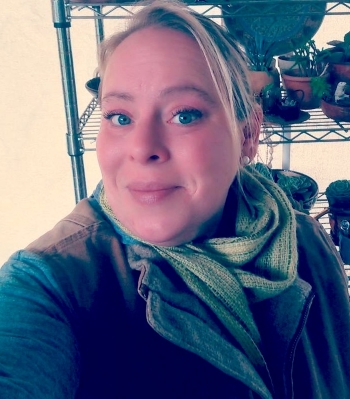 Amanda is a patient, advocate, and educator of cannabis as a medicine. She has spent years working in the different realms of the cannabis industry and has found education to be where her passion resides.

She moved to California in 2012 from Wisconsin so that she could medicate with cannabis safely. Her research and personal experience has provided her with valuable knowledge and now works directly with growers, manufacturers, distributors, dispensaries, and other educators.

Amanda understands cannabis products fully and now offers private consultations, guiding others on how to make informed decisions from various delivery methods to micro-dosing, to helping her clients find a regimen that works with their lifestyle.

You can find Amanda sharing her cannabis passion throughout the Central Valley community advocating in many educational events.



Clarissa Belerique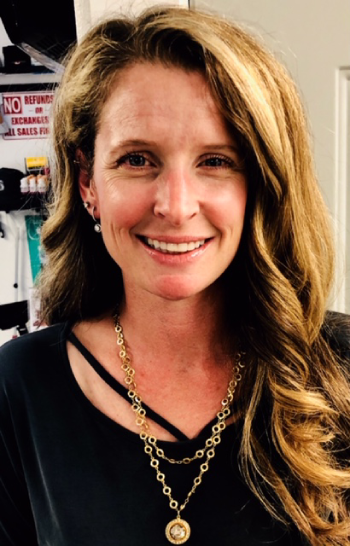 Clarissa is a local business owner, wife, and mother of three. She has always struggled with anxiety, stress & nerves. After her twins were born, Clarissa's drive to be a great wife, a patient & caring mother, and juggling work was even more difficult to find an inner balance. That is when she chose to incorporate Cannabis for her wellbeing 12 years ago. Cannabis takes the edge off her nerves helping manage stress at the end of her day.
Cannabis has given Clarissa the balance needed to feel centered, healthy and be a better caregiver to herself and her family. Her passions are plenty, from raising her children, creating culinary delights for her family to educating her customers on new products and their effectiveness.


Jessica Tremble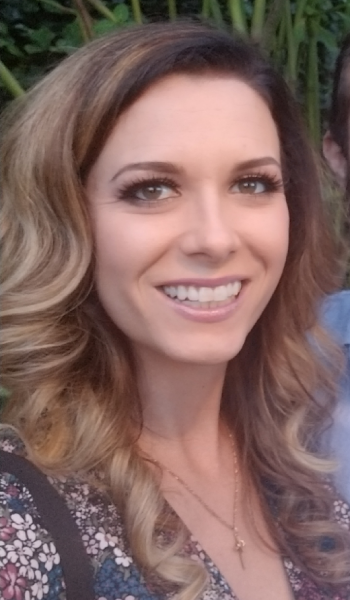 Jessica Tremble is an entrepreneur, local dispensary owner, mother, and wife. She came to the Central Valley as a child, graduated High School, then continued her education from California State University Stanislaus with a BS in Business Administration with a concentration in Marketing.
Jessica is part of the broad diversity of women working in the Cannabis industry. Her goals and passion are building community locally on the much-needed education for Cannabis as medicine, responsible recreational use and breaking down the stereotypes and stigmas of the plant.
Cannabis plays a nurturing daily role, not only for her personal stressors but for her husband's pain management as an amputee, the relieving last stages of her grandmother with cancer and a son born with Spina Bifida.
She is active in her community as a volunteer for local organizations, charities and sits on her local Chamber of Commerce and Aquatics Club board. In her downtime, Jessica enjoys cooking with her sister-in-law creating small batch cannabis products from lotions to hard candies.
Jessica embraces the stressful but exciting business of the ever-changing cannabis industry and looks forward to what the future holds in 2019 as a Woman Entrepreneur in Cannabis making a difference in her local Central Valley community!
---
MEET YOUR ELLEMENTA MODESTO LEADER: AnnaMaria Riedlinger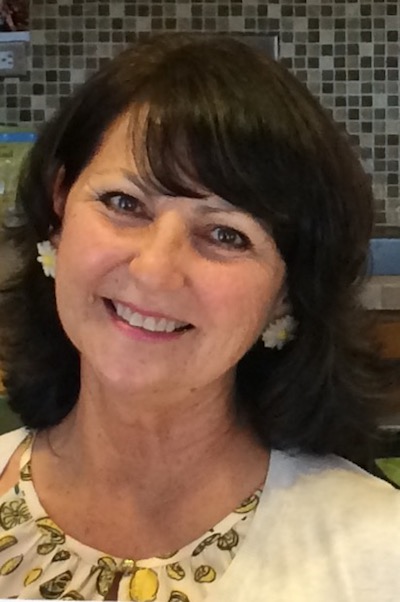 As a 60 year old woman, a wife, mother and grandmother, AnnaMaria Riedlinger has personally experienced the value of the cannabis plant and how it has improved her arthritis, sleep quality and overall wellness. Her contribution to Central Valley locals is to make a difference in the daily lives of women through building a community of passionate cannabis consumers, patients and educators to take part in a new sophisticated dialogue about smart cannabis choices!
---
VENUE…Modesto Center Plaza ~ Pistache Room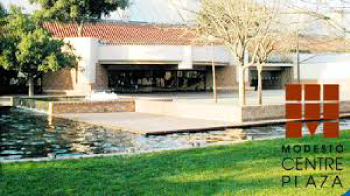 ---

DISCLAIMER:
Ellementa Gatherings are non-consumption events. Ellementa does not condone consumption of cannabis on the premises of Gatherings. If consumption does take place at the event or any product is obtained at the event that is consumed after, attendees consume at their own risk and fully indemnify Ellementa, Inc. and its stakeholders from any responsibility. Everyone attending this event or other Ellementa events confirm they are 21 years of age or over and fully responsible for their own actions.