Description
THIS MONTH'S TOPIC: Cannabis & Women's Wellbeing
You deserve to feel centered, healthy and heard. Come share wisdom and experiences with other women and learn from trusted experts. We'll explore why cannabis and CBD are so compatible with the human body and how cannabis has been used to enhance women's health for centuries.
Come away from this event inspired and ready to transform your life. This month, we'll talk about all of this plus cannabis and women's emotional health. We are looking forward to seeing you.
*****************
Ellementa meets monthly to bring women together to learn about cannabis for health, wellness, self-care and caregiving. This is a non-consumption, educational event for women/female-identified only. We create welcoming spaces where women can come together to speak openly about cannabis wellness.
GUEST EXPERTS….
Kyle Lingg CNRT, Owner of Gentle Sole, Certified Yoga Teacher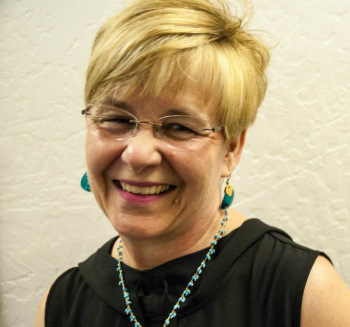 Ms. Lingg knows touch is fundamental to health and well being, and is passionate about helping people find holistic healing and joy through healing methods that include neuroreflexology (therapeutic foot and hand massage), great nutrition and cleansing, and body alignment.
As a Certified Neuro-Reflex Therapist, she specializes in a form of foot and hand massage called Neuro-Reflex Therapy that combines reflexology with techniques that promote circulation and increased nerve conduction. It's a a soothing therapy that helps balance the body, mind and spirit, and reduce stress.
Kyle knows that when the skin is stimulated through therapeutic touch or massage, it releases an inner pharmacy of healing chemicals that have a wealth of health promoting effects. Besides feeling good, her work also relieves sypmtoms of plantar faciistis, neurorapthy pain due to diabetes, carpel tunnel, chemotherapy, as well as a variety of other foot and hand related issues.
Kyle's work helps to gently detoxify the body's tissues, increase circulation, calm the mind and enhance immune function, while reducing the effects of stress. She has brought great relief to those challenged with diabetes, MS and other neurological disorders, and loves to quip about giving you a hand to soothe your sole/soul!
Facebook: https://www.facebook.com/SootheYourSoles
Dotty Nygard RN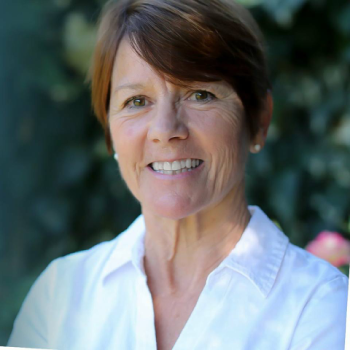 Dotty Nygard is a long-time member of the California Central Valley community, she is a mother, grandmother, Registered Emergency Nurse and an advocate for patients health and wellbeing. She has spent her life building a better community as an advocate, organizer and former Riverbank City Council member, a previously congressional district candidate and currently running for Tracy City Council.
As a Nurse with progressive vision, Dotty compassionately champions for women's wellbeing, supporting conventional and alternative holistic practices.
Kristina Frankian, Founder of Ganja Mama Club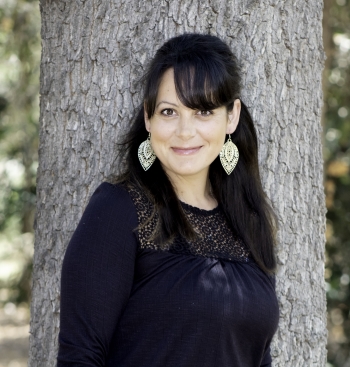 She is a Cannabis lover, Advocate, Teacher and Grower.
After two decades of being underground about her Cannabis use along with it being in her garden, she has found her voice above ground. Creating a Meetup for all Mamas who enjoy and medicate with Cannabis.
Empowering others as a support system, letting other Mamas like her, know they are NOT alone! You can find her at one of her free Cannabis and Coffee, Library or hiking Meetups in her local hometown or teaching online with fellow Tokeativity teachers.
"It's a breath of fresh air to have so many women to talk to now about Cannabis!..For so long it has been only men in the circle of Cannabis"
She's excited to share her knowledge and experience of how Cannabis fit into her organic holistic lifestyle and being her only medicine through serious health issues and the hard trials of life.
Valerie Arno, CPC, MP-ELI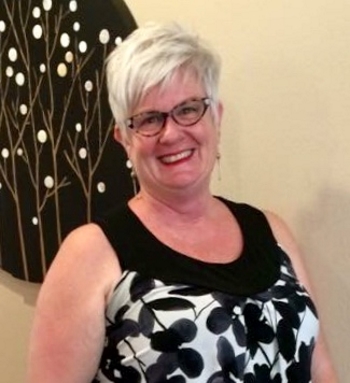 As the owner and founder of Arno Youth Whisperer Coaching, Valerie has been working with young adults for decades, assisting them in finding purpose, direction and deeper self-worth. This vital work almost came to an end back in 2012 after a devastating accident that left her needing major neck surgery and being put on 5 different narcotics to manage pain, Valerie was encouraged by friends and family to give cannabis a try. Long story short, she was able to rid her body of all 5 narcotics, manager per pain and get back to a life that thrives!
Now, all these years later Valerie is still making an impact for the positive in her community. She continues to work with young people, she also serves as a case manager for a local non-profit, aiding those being released from incarceration, volunteering as a panel speaker for the Diversity Centers Triangle Speakers and as a CASA supporting youth in the Foster Care System. The likelihood of her ability to rise for all of these would be limited has she not discovered the health benefits of cannabis.
Michelle Patino, CannaBliss Yoga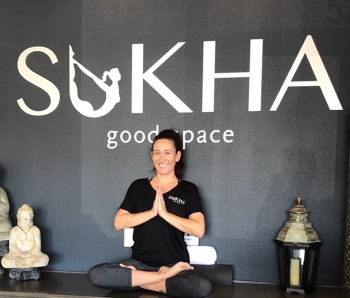 Michelle first realized her passion for yoga while taking classes at a local gym in 2008. Her appreciation for the strengthening, yet calming results of the practice convinced her quickly that yoga and holistic health & wellness would be her life path from then on. Shortly after beginning her journey with yoga, Michelle chose to enroll at Modesto Junior College, eventually graduating with honors, earning an Associate of Science Degree in Athletic Training / Sports Medicine. In 2015 she earned her 200-hour certification (RYT-200) from the Art of Yoga teacher-training program in Modesto, CA and has been teaching private and group yoga and meditation classes since 2015.
Michelle's foray into the benefits of cannabis began in 2015 when she received her first CA Medicinal Marijuana Recommendation to help with her own anxiety issues. Michelle remembers her first experiences in a MMJ dispensary and the overwhelming feeling of ignorance with what to do with all the choices! Through patience and time, Michelle was able to learn the finer points of self-dosing and was thrilled when the opportunity arrived to take a job at a local Modesto dispensary in the summer of 2016. Thanks to extra training from Dennis Hill, career biochemist and local two time cancer survivor, it became Michelle's joy to specialize in patients seeking natural cancer treatments, as well as first-timers to the dispensary and those with many questions about the physiology of the human Endocannabinoid system (ECS).
HOSTING….AnnaMaria Riedinger, Ellementa CA Central Valley Gathering Leader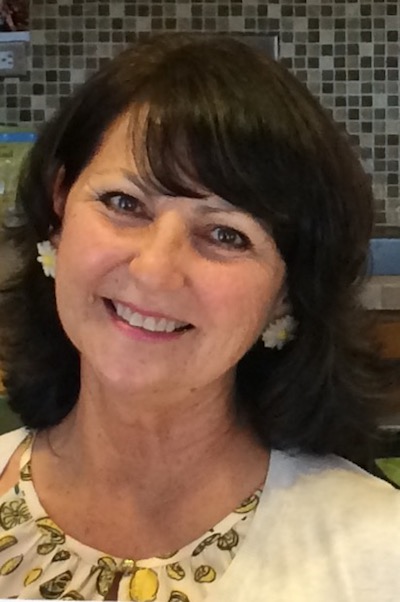 As a 60 year old woman, a wife, mother and grandmother, AnnaMaria Riedlinger has personally experienced the value of the cannabis plant and how it has improved her arthritis, sleep quality and overall wellness. Her contribution to Central Valley locals is to make a difference in the daily lives of women through building a community of passionate cannabis consumers, patients and educators to take part in a new sophisticated dialogue about smart cannabis choices!
VENUE…Sukha Yoga Studios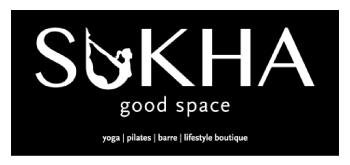 SUKHA has three studios offering a variety of yoga, pilates & lifestyle boutique with a bohemian vibe.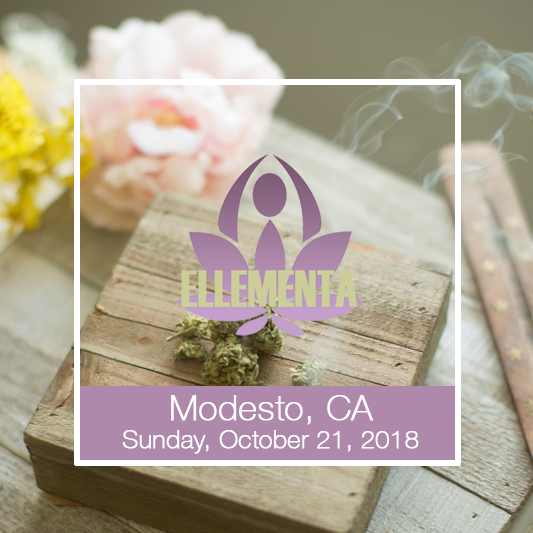 ABOUT ELLEMENTA GATHERINGS:
Ellementa Gatherings are non-consumption events. Ellementa does not condone consumption of cannabis on the premises of Gatherings. If consumption does take place at the event or any product is obtained at the event that is consumed after, attendees consume at their own risk and fully indemnify Ellementa, Inc. and its stakeholders from any responsibility. Everyone attending this event or other Ellementa events confirm they are 21 years of age or over and fully responsible for their own actions.