Description
Join us for an evening of conversation focused on the topic of pain relief. Meet guest speaker, Beverly Sorenson, a licensed acupuncturist who specializes in Women's health. Learn how cannabis and CBD have been used in Traditional Chinese Medicine to address pain.
Women tend to suffer in silence as we go about our busy lives and take care of everyone but ourselves. Now is the time to pay more attention to ourselves and our own health and wellbeing.
This is a conversation about self-care. This is not medical advice.
Ellementa meets monthly to bring women together to learn about cannabis for health, wellness, self-care and caregiving. This is a non-consumption, educational event for women/female-identified only. We create welcoming spaces where women can come together to speak openly about cannabis wellness and learn from experts.
This Month's Guest Speaker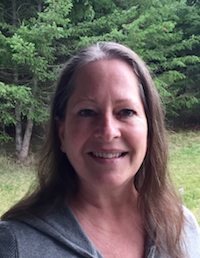 Beverly Sorenson is a licensed acupuncturist who specializes in Women's health. Along with acupuncture, treatments can include abdominal massage and herbal remedies. Beverly graduated in 2001 from the Oregon College of Oriental Medicine located in Portland Oregon. Through the Arvigo Institute she is a practitioner of The Arvigo Techniques of Maya Abdominal Therapy®.
Having lived in Alaska since 1972, Beverly grew up exploring nature which sparked her interest in botanical medicine. She continues to learn about the bounty of medicinal plants that Alaska has to offer and how they may be used in healing. Her latest adventure is wild harvesting botanicals that she distills in to hydrosols, also known as floral waters.
Your Hosts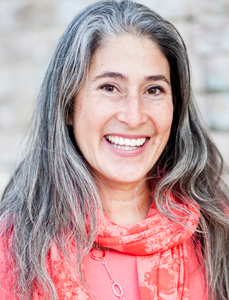 Aliza Sherman is co-founder and CEO of Ellementa, a national network and resource for women interested in cannabis for health and wellness. Ellementa was founded in Anchorage, Alaska to bring women together to speak openly about cannabis and is now running in 10 cities across the country. Aliza founded the first woman-owned Internet company in the 1990s, Cybergrrl, Inc., and the first women's networking group focused on the Internet, Webgrrls International. She is the author of 11 books.
Aimee Altman is a writer, mother, and friend. She recently became the Alaska Coordinator of Ellementa. Aimee used Cannabis to ease the symptoms of an almost decade long struggle with opiate addiction. 13 years ago she successfully detoxed off of a Methadone program by way of Cannabis. Aimee write's the weekly Green Tara Cannapress column for Anchorage press.
Our Sponsor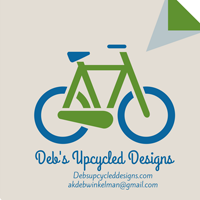 Go Green with Deb's Upcycled Designs and her stash bags made with recycled bicycle inner tubes using water resistant zippers that make them nearly odor proof, durable, and flexible.
The Venue

The Look is a fanciful boutique providing women's lingerie, plus pumps, boots, novelty items & party supplies. A woman-owned business.
Ellementa Gatherings are non-consumption events. Ellementa does not condone consumption of cannabis on the premises of Gatherings. If consumption does take place at the event or any product is obtained at the event that is consumed after, attendees consume at their own risk and fully indemnify Ellementa, Inc. and its stakeholders from any responsibility. Everyone attending this event or other Ellementa events confirm they are 21 years of age or over and fully responsible for their own actions.