Description
EllaMaeFlossie presents Tea Time
Presented on the 1st day of the intersection of Black Music month and Pride month, EllaMaeFlossie presents Tea Time is an audio-visual-movement journey in afrofuturism.

The concert styled performance piece symbolizes how women navigate thru every type of "ism" from today and yesteryear. Premiering June 1, 2019, at 6pm at the East Village Planetarium, the 3D experience provides a "Colored Museum-esque" snapshot of the lives of Matriarch, Jo and Millennial.
Rooted in the herstory of America's Sea Island Gullah culture and backed by a live band playing original jazz infused hip hop compositions, EllaMaeFlossie is a snapshot into womanhood.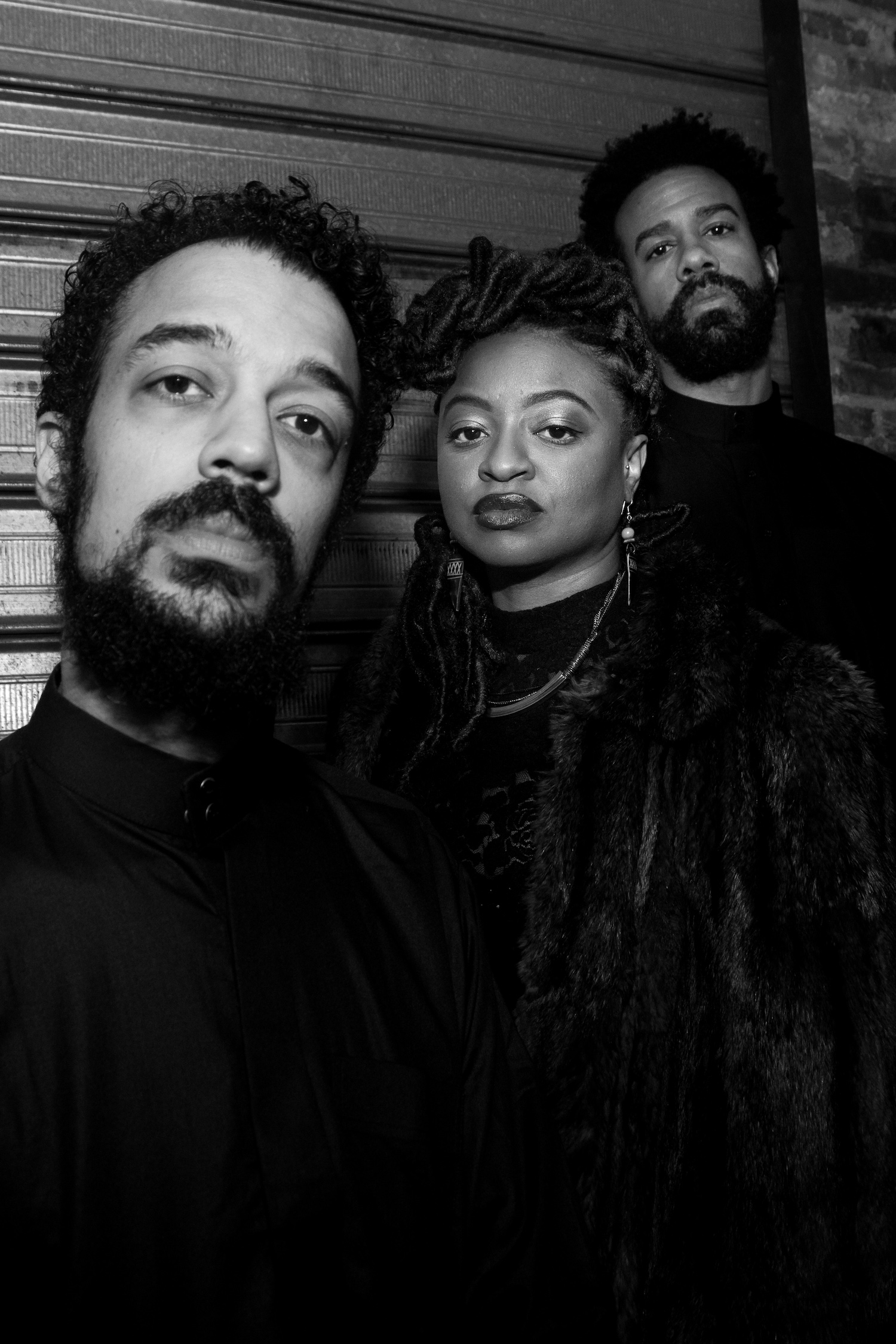 EllaMaeFlossie, the band is a collaborative effort of Faybeo'n "DJ LiKWUiD" Mickens, Zaven Embree and Willie Green. The band is a rebirth of the South Carolinean/Harlem hero fostering an understanding, a celebration of your home - your ancestry. It plants its foot in that location and examines the rest of the nation, giving its criticism of America's mistreatment of African Americans. Natives, Women, poor people and other marginalized groups. And it realizes that the only way to heal these wounds is to reach - across cultures and back home - and hope that you stumble across the answer.
more on LiKWUiD: (vox)
Hip Hop Fusion music artist, DJ, songwriter, music curator and educator, LiKWUiD (Stylez), born Faybeo'n LaShanna A Mickens, is committed to using her gift of song to empower the portrayal of women in the entertainment industry. LiKWUiD has performed nationally and internationally for organizations such as Photoville, Summer Stage, Brooklyn Hip Hop Festival, Doku.Tech, The Apollo Theater, Super Fine Art Fest and more. As an avid lover of music, LiKWUiD's style of djing is based around blending beats together as one tapestry of sound. As a songwriter, her film credits include placements with HBO Latino Films, IFC Films, Oxygen Network, MTV and several indie projects. LiKWUiD is fully committed to combining hip hop and education. The College of Charleston (BA) and St. John's University (MBA) graduate has performed, presented workshops, lectures and participated on panels at academic spaces such as Columbia University, BAM, the Eleanor Roosevelt School for Girls, the Hip Hop Culture Center, Uptown Vinyl Supreme, Flocabulary, Comic Con and more. She is currently a Music Curator and a resident dj at Silvana in Harlem. LiKWUiD will be releasing her new album live album with collaborative group EllaMaeFlossie in conjunction with The Orchard (SONY).
more on Zaven Embree: (music)
Zaven Embree is a multi-instrumentalist, composer, vocalist and co-founder of Resonator Arts, an amplifier, a space which takes its source, and makes it grow. Zaven has played in spaces such as the Brooklyn Museum and for brands such as Converse.
more on Willie Green: (sound)
By fifteen, Green was part of his uncle's R&B/Reggae band, playing the drums in clubs he was not even old enough to legally patronize. A lifelong passion for hip-hop music gained its first serious outlet while Green was attending Berklee College Of Music in Boston. He would graduate with a degree from the Music Production & Engineering department, as well as a burgeoning reputation in the Boston underground scene as a talented beatsmith and sureshot engineer. Still, it was not until relocating to Brooklyn in mid 2007 that the ball really started rolling.
Since the move he has worked with a who's who of mainstream and independent hip-hop, building up a production and engineering resume that includes Wiz Khalifa, The Roots Cannibal Ox, Reks, Roc Marciano, Open Mike Eagle, billy woods, and Murs among others. Along with his hip-hop work, Green has also worked in the R&B and Gospel worlds, working with artists such as Donnie McClurkin, Corina Corina and Barrie McLain.
Dedicated to the art of making records, Willie Green has become synonymous with quality music making. Whether it be production, mixing, or mastering, Green maintains the highest possible standards, and the results of that dedication show through his work.
The East Village Planetarium is located at the Lower Eastside Girls Club.
06/01/19 Reception 5PM,
Your choice of two shows 6PM and 7PM
RSVP is encouraged due to limited seating.
EllaMaeFlossie presents Tea Time cast:
Jeanette Berry as Matriarch
Ashley August as Millennial
Rayvon Johnson as The Patriarch
Niclaos Almonor as Jotep
Taylor McKenzie as Jo
Jon Molyneaux as Jawn
Faybeo'n "DJ LiKWUiD" Mickens as The Narrator
Zaven Embree as The Artist