Description
"Socially Responsible and Entrepreneurially Successful Women"
The Casimiro Global Foundation invites you to meet and greet:
Christi Fraga, Vice Mayor of City of Doral
Christine Frederick, New Executive Director for Casimiro Global Foundation
The foundation welcomes Vise Mayor Chritine Fraga as she seeks out her reelection for Councilwoman for the City of Doral.
ELLA, Inc.
The newly launched, ELLA, Inc. (Entrepreneurial Latinas Leading with Action), is an interactive and engaging program who's mission is to provide educational and challenging experiences that equips and empowers young women from diverse backgrounds with the corporate, entrepreneurial, social innovation and social skills necessary to assume positions of leadership.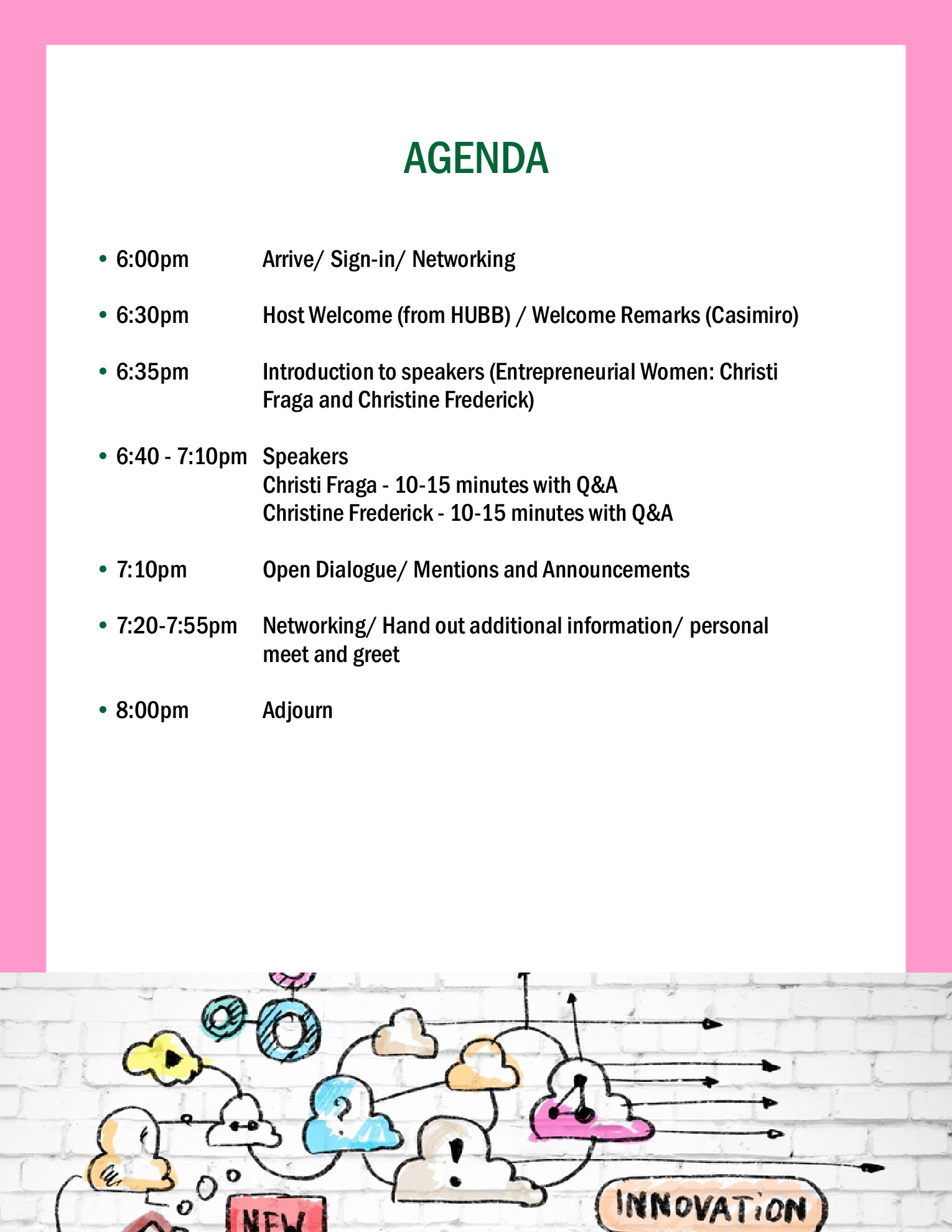 FAQs
Where can I contact the organizer with any questions?
+1 (305) 219-0310
info@casimiroglobalfoundation.org