Description
The Elkton VA Ammonia Safety Day
When: Wednesday February 4, 2018
Where: MillerCoors plant at 5135 South Eastside Highway • Mailstop SSC11 • Elkton, Virginia • 22827

Cost: FREE, breakfast and lunch included
Check-In: 7:30 AM - 8:00 AM
Event: 8:00 AM- 4:00 PM
Who should attend? Those who live near, work with/around or respond to ammonia and other hazardous chemicals.
Training Topics:
Strengthen the Tripod: Industry, government, and public safety
Value of prevention, protection, and preparedness
Understand hazards, mitigate risks, and prepare for threats
High points of risk management and process safety
Evacuation, decontamination, and medical care
Valve and pipeline problems that lead to emergency events
Engaging emergency shutdown procedures
Plant command and control plan
Integrating Industrial response with public safety command
Readiness to engage the hazmat tech team
Terminating command, initiating recovery, and restart
Certificates will be issued.
Note: Attendee involvement is encouraged. A platform for sending electronic questions via text message will be available during the training session.
Organizers and speakers volunteer their time; sponsors and exhibitors pay the cost of food, facilities, and materials. This allows us to put on the Safety Day for free. Please let us know if you can participate as a sponsor or exhibitor. For more information, please contact Debra Montanez at (831) 453-7102 or email at debra.montanez@ammonia-safety.com
2018 National Sponsors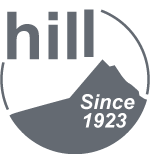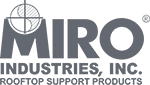 2018 ELKTON VA EVENT SPONSORS: