Description
ELIZABETH REX
By Timothy Findley Directed by Barbara Zahora
One of them has nothing left to lose. The other is "Good Queen Bess" on the worst night of her life. And William Shakespeare remembers it all.
The Earl of Essex, Elizabeth I's favorite and her rumored lover, has been found guilty of treason and is scheduled to be executed in the morning. Seeking distraction, the troubled queen visits the stables where Shakespeare and his players are lodged for the night after a court performance of Much Ado About Nothing. Here she meets Ned, the man who plays Shakespeare's greatest leading ladies, and a force who might prove to be a greater danger to her than Essex ever was.
As more than one life hangs in the balance before the dawn, Elizabeth wrestles with the duality of her nature. Can she ever truly be a woman and rule England as a prince? Must she always deny her emotions and her very essence to keep and protect her country?
"If you will teach me how to be a woman, I will teach you how to be a man."– Elizabeth Rex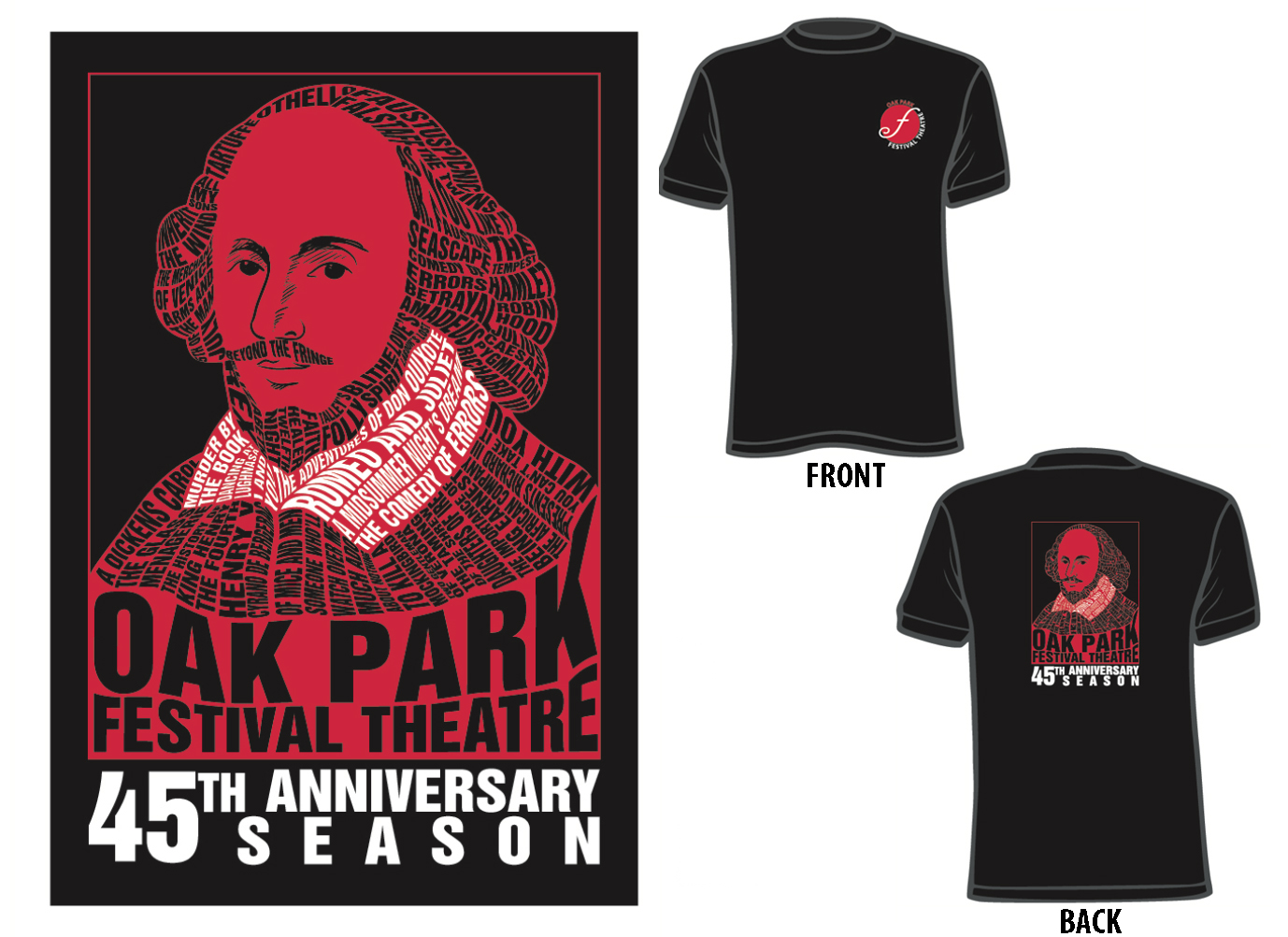 Get your very own OPFT 45th Season Anniversary T-shirt!
The design includes the titles of all the producitons OPFT has produced in the last 45 years.
Shirts can be added to your order when purchasing your tickets, and will be available at will-call at the boxoffice for you to pick up when you come to see the show.
Shirts are unisex and availible in sizes S, M, L, XL, XXL.