Description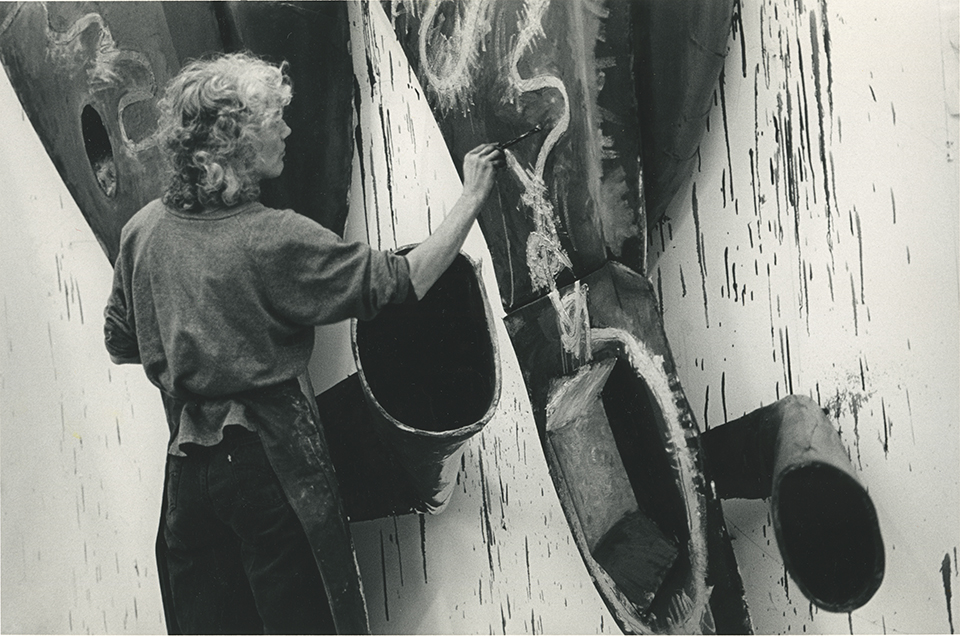 Throughout her four-decade career, Elizabeth Murray (1940-2007) redefined the world of painting by producing a singularly innovative body of work. Warping, twisting, and knotting her constructed canvases, she transformed painting's conventions with her vivid colors, boldly inventive forms, and shaped, constructed, multi-paneled canvases. Murray's work often featured domestic objects—coffee cups, glasses, spoons, chairs, tables, and shoes—by which the artist subverts the viewer's notion of the familiar. Stoically, she plowed through the male-dominated art world to make way for her art and by doing so, cleared a way for a generation of women artists.
Held in conjunction with a solo presentation of the artist's work curated by Carroll Dunham and Dan Nadel at CANADA, the panel is moderated by writer Linda Yablonsky and will discuss Murray's art, life and legacy with artists Yevgeniya Baras, Deborah Kass, Suzanne McClelland, Kianja Strobert, Judy Hudson and Pat Steir.
Seating is first come, first serve.
This event is present by Estate of Elizabeth Murray in collaboration with CANADA.
Image: Elizabeth Murray with "Dis Pair" 1989-90, now in the permanent collection of the Museum of Modern Art, New York. Photo: Barry Cornbluh courtesy Paula Cooper Gallery Archives