Description
The author of the New York Times bestseller Broken Open returns with a visceral and profound memoir of two sisters who, in the face of a bone marrow transplant—one the donor and one the recipient—begin a quest for acceptance, authenticity, and most of all, love.
---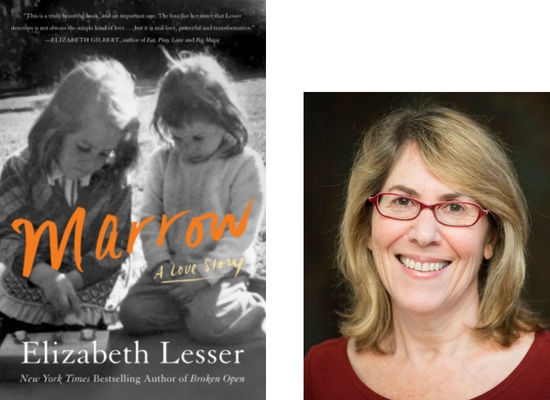 A mesmerizing and courageous memoir: the story of two sisters uncovering the depth of their love through the life-and-death experience of a bone marrow transplant. Throughout her life, Elizabeth Lesser has sought understanding about what it means to be true to oneself and, at the same time, truly connected to the ones we love.
Elizabeth Lesser is the New York Times bestselling author of Broken Open and the cofounder of Omega Institute, an organization recognized internationally for its workshops and conferences focusing on health and healing, psychology and spirituality, and creativity and social change. Prior to her work at Omega, she was a midwife and childbirth educator. She attended Barnard College and San Francisco State University, and lives in the Hudson River Valley with her family. Author image Dion Ogust.
"Lesser has reached into the center of her soul to write a book rich with love—love that is just as equally weighted by realism and as it is lightened by mysticism. It is real love: powerful and transformative. Marrow is truly a beautiful book, and an important one." (Elizabeth Gilbert, New York Times best-selling author of Eat, Pray, Love and Big Magic)

"No one truth-tells with more soul and tenacity. Lesser's courage is contagious." (Brené Brown, Ph.D. Author of the New York Times #1 Bestseller, Rising Strong)
Author Image by Dion Ogust