Elizabeth Edwards

Wednesday, July 1, 2015 from 5:00 PM to 6:00 PM (EDT)
Event Details
"Empowering and Refreshing", "Heartfelt and Inspirational!", "A Cut Above the Rest", to quote both music critics and her fans. Elizabeth Edwards is known for her graceful, melodic style and her rich vocals, but it's her songwriting that has garnered her a loyal fan base. Her music is especially appreciated by those in recovery from addiction because of her powerful recovery message in songs like Power to Change, Where Did Beautiful Go, Surrender to Win and Clean, just to name a few.
She has appeared with comedian Mark Lundholm on many occasions and credits him with helping launch her career in 1994. Elizabeth has also performed in several recovery music festivals and events around the country including performances with Richie Supa, Kasim Sulton, Randi Fishenfeld and Ricky Bird.
Recently, Elizabeth made a number of appearances around the country in support of National Recovery Month. Some of these included the P.A.R. Rally 4 Recovery in Louisville, Kentucky where she shared the stage with Tom Coderre, the Senior Advisor with the Substance Abuse and Mental Health Services Administration (SAMHSA), and Michael Botticelli, the Director of the White House Office of National Drug Control Policy (ONDCP).
Where Did Beautiful Go, a song from Elizabeth's new CD House of Mirrors is featured in the movie An American Epidemic. This documentary film produced and directed by Michael DeLeon of Stay In Your Lane Media is about the current heroin/opiate crisis.
As an award-winning singer songwriter, Elizabeth was chosen to participate in the Lilith Fair's talent search hosted by Bill Graham Presents and Alice Radio 97.3 in San Francisco. She's opened for the late Dan Fogelberg, Jesse Colin Young and other songwriting legends. Elizabeth has showcased at the world famous Bluebird Café in Nashville, Tennessee. She was awarded an 'Artist in Residence' grant by The State of California Arts Council where she taught songwriting to high-risk students who were working hard to overcome life challenges in order to graduate.
Edwards is a versatile performer and speaker. She plays as a solo unplugged artist focusing on her original compositions, as well as, with her band. Elizabeth speaks on the subjects of her own personal recovery and how it has influenced her songwriting and other related topics.
Elizabeth Edwards signed with Flight Records in 2012 and her new CD titled "House of Mirrors" is now available at www.elizabethemusic.com
You can learn more about Singer Songwriter Elizabeth Edwards at the following sites: www.elizabethemusic.com www.thepower2change.net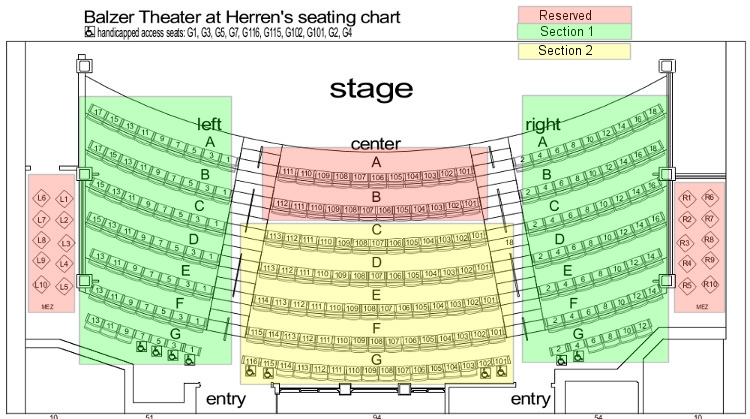 When & Where

Balzer Theater
84 Luckie Street Northwest
Atlanta, GA 30303


Wednesday, July 1, 2015 from 5:00 PM to 6:00 PM (EDT)
Add to my calendar
Organizer

Recovery Journeys is a vehicle to fund our vision and help local groups by creating events to "Give a Voice to Recovery." This is achieved by sponsoring local symposiums, workshops, music and entertainment to get the word out and support the community.
Why are there not a lot of places to showcase people in recovery and their talents?
The positive aspects of recovery are not well known. There are successful business people, talented filmmakers, musicians, actors, artists and entertainers that have created great work like Greg Williams and others, but the public awareness is limited or yet may go unnoticed causing a lack of positive role models for the recovery community.
Through the medium of music as a uniting force and a healing tool Recovery Journeys has connected to that source of energy that allows human beings to express one's sadness through the happiness and joy in music.
This journey of recovery has touched every human family both past and present. It is our hope that we make the future brighter through empowering the recovery movement. It is time for these talented people to step out from the shadows and be recognized for their significant contributions to our communities.
It is our hope that Corporate America as well as well as all people can be united and shares this common cause of love, peace and justice for all in the matter of recovery.
We are accepting donations to help give a voice to Celebrate being in Recovery and the chance to stay on that path where one will never walk alone.