Description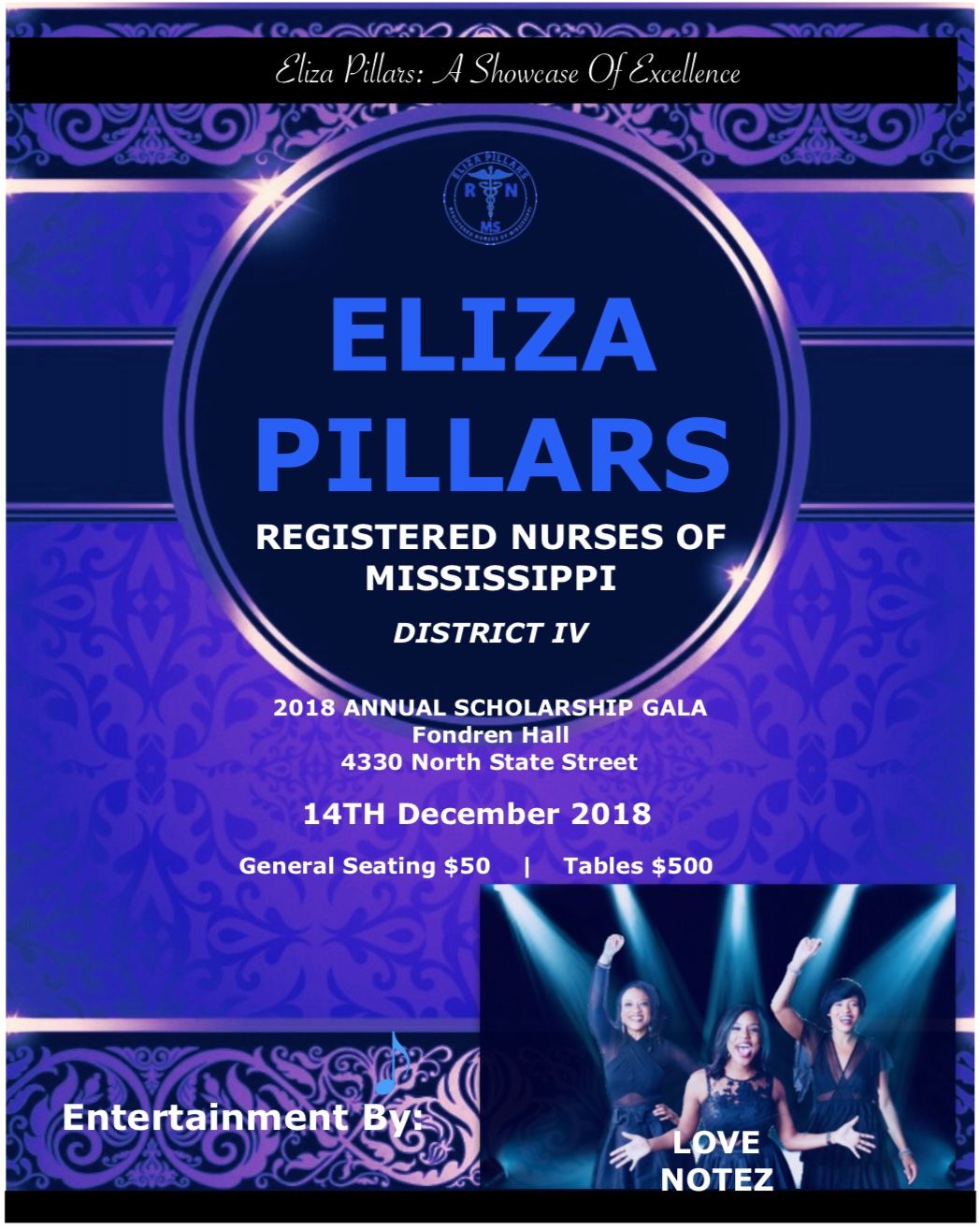 The purpose of this event is to raise funds for academic scholarships for deserving nursing students in the Greater Jackson Metro Area (Belhaven University, Hinds Community College, Holmes Community College, Mississippi College, and UMMC). For several years now, EPRNM- District IV has been instrumental in providing assistance to nursing students in their academic pursuit. It is a goal of this organization to increase the number and amount of scholarships provided each year. Your support will allow us to make this year's scholarship gala a success.

For information about being a sponsor of this event, please contact
Annie Knight at annieknght@yahoo.com
Note: Tickets are pre-sold for the this event. NO tickets will be available for sale at the door.
*Reserved seating : Please present ticket at the door for seating.