Description
SAVE THE DATE!!! DETAILS EVOLVING DAILY! Keep checking back.
or follow @ElixirSF on Twitter and Instagram & @elixirsaloon on Facebook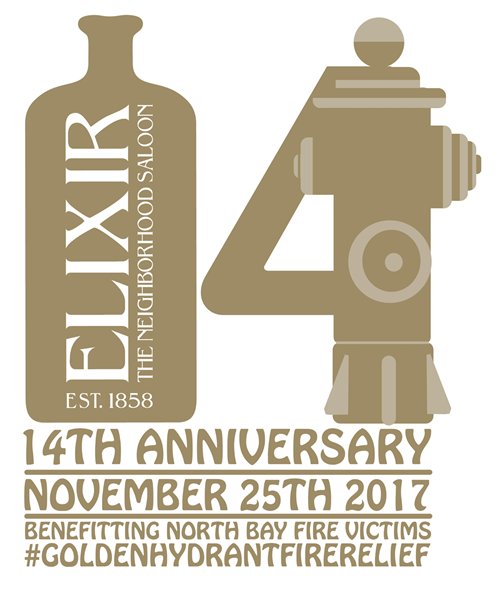 We're celebrating our 14th year running this 159 year old saloon! and we're doing it with charity...
The Golden Hydrant saved much of our neighborhood in 1906 and a couple of years ago, because of the ubiquitious annual California wildfires, we dedicated a cocktail tap handle to its memory in order to continually raise funds for various fire charities. (YOUR bar can get in on that action, too. Just check out the Facebook page: https://www.facebook.com/TheGoldenHydrant/) Now is a very important time for that effort.
THIS EVENT WILL SUPPORT https://www.support707.org and others TBD!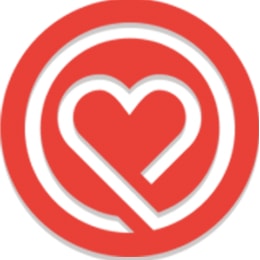 We have RAFFLE PRIZES being donated and we're putting together an ONLINE SILENT AUCTION that we hope to have live any day now. Some current items:
Nikka Whisky guided tasting of the full line for up to 12 people - $1375 value

El

ixir To Go Cocktail Class for up to 15 people - $1900

Tour of the Standard Deviant Brewery for four people - $200 value

1 bottle Chateau de Laubade Intemporel Carafe Bas Armagnac Hors d'Age

Sake Tasting and Education for 4 People from SakeDrinker.com - $250 value

Butchertown/Absinthe Sazerac pack with 5L cocktail barrel - $200 value
Lingerie gift box from TheEnclosed.com
AND LOTS MORE, like...
Commorative T-shirts with custom design by New Orleans hometown cocktail hero, DANNY VALDEZ!! (design above)
For everyone that signs up for a www.Hooch.co account HOOCH will donate $10!!!
GOLDEN HYDRANT Pins (below) available with a $15 donation (day of event only) http://www.psapress.com/product/the-golden-fire-hydrant-molded-pin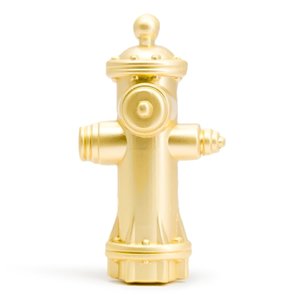 SPECIAL MENU FEATURING DONATIONS FROM:
BEER: Bavik, Pilsner Urquel, Standard Deviant, Erdinger and Old Speckled Hen
MIXERS: Q Drinks, Fresh Victor
SPIRITS: Anchor Disitlling and others TBD
Please donate at least $5 to this effort by "buying a ticket" here and now. (It's another way to donate, but is not actually a ticket. NO TICKET REQUIRED.)
We will be announcing where the funds are going very soon as well as more details about the party.
...and of course, football games on the screens and dancing in the streets!!!
Date and Time
Location
Refund Policy