ElitEstate's Tax Sale Masterclass + Tax Auction Caravan (RE Investor Fast Track 2 Day Event)

Saturday, February 23, 2019 at 3:00 PM

-

Sunday, February 24, 2019 at 12:00 PM (CST)
Event Details
Day 1:
Tax Sale Masterclass- Intro to Tax Sales
Presented by Attorney Greg Stanley 
& 
Shelia Smoot, JD
Learn the Step by Step Process...

Alabama's County Tax Sale Auctions are complicated and happen only once a year, but you can buy tax lien properties directly from the state year-round. We'll show you how!
Get hands-on experience applying for 50 properties online!
1. Step by step instruction on how to apply for and buy tax delinquent property from the state. Not just theory; you will be guided through the online application process for up to 50 properties.
2. Clear information about what happens next, what your rights are, how to make money fast, and how to make money long term.
You'll be an expert at finding and applying for tax sale properties after this 3-hour immersion program! 
We discuss several money-making strategies:
- Make 12% on your investment each year
- Bigger cash profit with a bigger investment in flips
- Start making cash on rentals with little additional investment
- Make money on improvements, plus 12%
- Assign your certificate for quick cash
3. Free Q&A with an Alabama Lawyer from BHam Legal on tax deed purchase, possession requirements, redemption, ejectment, landlord-tenant issues, and quiet title.
4. Invitation to Join our Facebook community to share and see recent tax sales investments and discuss strategies.
($50 Credit per Referral, 3 Referrals = Attend for Free!)
ADDITIONAL BONUS INCLUDED:
We will include a recorded training showing you how to automate your tasks with a virtual assistant ($250 Value)!
No specific legal advice is given, the presenters are not investment advisors, and there is no attorney-client relationship created by attending this informational seminar. To create an attorney-client relationship you must sign a scope and fee agreement with an attorney and pay the attorney for the service described in the agreement.
Day 2:
Tax Sale Auction Caravan Tour (Sunday 2/24 @ 2pm to 6pm)
The following day after the class, we will be hosting a tour of 15 tax properties available for immediate purchase.
ElitEstate will provide a chartered bus for participants along with complimentary drinks and a box lunch.
This is the perfect opportunity for you to be able to learn from the experts and get an inside look at the entire process; including what to look for when reviewing potential investment properties.

Professionals include: 
Realtors

Current Investors

Contractors
During the tour, you will have a chance to bid on the properties and discuss your investment plan with one of our professionals. We created this tour in order to give you the opportunity to DIVE IN while the information is fresh in your mind and with experts on hand to help you through the process.

We hope you join us and take advantage of this limited opportunity!
HEAR WHAT STUDENTS FROM
THE FIRST CLASS HAVE TO SAY:
Haider, Birmingham Area Investor/ Mortgage Banker
Nolan, Birmingham Area Investor
When & Where

Birmingham School of Law Theater
231 22nd St S
Birmingham, AL 35233


Saturday, February 23, 2019 at 3:00 PM

-

Sunday, February 24, 2019 at 12:00 PM (CST)
Add to my calendar
Organizer
(click Read More below to learn about our speakers)
Dr Shelia Smoot, JD is a well known consumer advocate in the community known for her diverse background and determined personality on helping consumers empower their lives by giving them information that they can live by and live with.  The Shelia Smoot Show has a long history of helping consumers realize their goals by hosting workshops that will bring true experts to the table to educate homeowners in their quest to realize their dream of home ownership through renting, buying, selling and investing.  Click HERE for more of her background.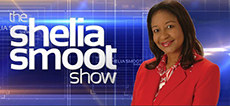 ---
Attorney Greg Stanley is a retired Air Force officer with 10 years experience in Alabama Property Tax investing. As an attorney, Greg's property tax investor client list includes large multi-million dollar tax investors and first-time investors who started with $1000. He has had investors come to him before they started and after they made mistakes. Join him at our seminar to hear these stories so YOU can get started making money from the beginning...  Click HERE for more of his background.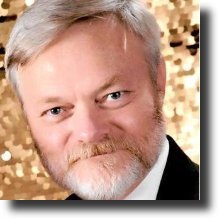 ---
Powered by: