Description
Mama, you are one amazing mother hustler. You're running a business and a family...you're navigating the online world and making sense of all the marketing and business strategies thrown at you... You're showing your children that it's possible to follow your passions, find success and enjoy your family every step of the way.

You're doing #allthethings--and now it's time to focus on YOU!
Join us in beautiful Old Saybrook, Connecticut for an incredible 2 days full of hands-on mini-workshops, relaxation, connection, and fun with fierce creative business owners (who are also moms!) If you're seeking sisterhood with other creative mompreneurs, need some dedicated time and space to work ON (not just IN) your business, and simply want the space to relax and have fun we'd love to share this experience with you!
If you're ready to build relationships with other creative entrepreneurs, learn & grow your own business and find other like-minded women to connect with, we'd love to have you there with us!
Are you ready to hear some of the fun details we have planned?
This Elite Workshop is designed for all the creative mompreneurs and lady-bosses who want to learn and feel inspired, empowered, and connected with other female creative business owners. This 2-day workshop experience will be the perfect balance between business education and personal growth activities--we want to help you not only grow your business but also find your fulfillment in entrepreneurship.
You'll take part in incredible activities such as meditation, masterminds, a unique "diary room" experience, team-building exercising, a networking party (where we're sure you'll meet your new business BFFs), and hands-on educational activities designed to help you learn and love your business.
Our goal is to connect creative entrepreneurs and mompreneurs in a supportive sisterhood that makes you feel understood and less alone. We all face challenges either in mothering and bossing, and we all deserve to celebrate our successes (even the smallest ones that we often overlook!) Collaboration is so important, and we'll teach you how you can talk comfortably and confidently about your business.

You deserve to join us, mama
Maybe, you're making money from your hobby or side-hustle, but you want to better attract your ideal clients so you can spend more time doing the things you love: being with your family, helping retire a spouse, working fewer hours, traveling the world in incredible adventures, or just being happy following your passion!
Or perhaps you already have a thriving business but you're ready to take the next step; to transition to the next level, smash through some glass ceilings and create even more amazing products, services, and profit!
Together, we'll learn time-tested strategies from industry leaders across creative platforms--practices you can put into action in your business right away.
(And believe us, there are no lectures here. We have meaningful conversations that will leave you lit up with new found ideas and an overall feeling of empowerment!
Topics & Types to be discussed: Stay tuned for more to be announced!
Mastermind - Join Andy, founder of Elite Workshop as she dishes about her business challenges, and learn how she took her business from struggling to scaling while raising 4 kids and running a household. She will teach you how to turn your insecurities into your greatest strengths. (open discussion)
Something deep inside you knows...
That real, meaningful connections with other moms and creative business owners would transform your confidence, allow you to take a big breath of fresh air ready to take focused steps toward achieving your big dreams.
Break-out sessions include (but not limited to):
Hands-on Activites: Getting comfortable in front of the camera, "chalk it up" (team building activity) your choice of two bonus breakout sessions, and much more!
Unique Experiences: An Optional special tour and interactive "Diary Room"
Food & Fun: 1 cocktail party with appetizers, desserts, and complimentary signature drinks, 1 lunch, 1 dinner, 1 breakfasts, plenty of sweet treats, sweet swag, and much much, more!
Ticket Inclusions | What exactly does your ticket include? Find out here.
Details | Accommodations & More
Though your ticket does not include hotel accommodations, we have secured a discounted room rate for rooms with either a king or two queen beds.

Hotel Amenities & Activites: Luxury Spa, Boating, Golfing, Wine Tasting, Deep Sea Fishing, Racquet Club, Chef's Challenge, Florence Griswold Museum
* Daily insight from speakers and host, plus 1:1 time with hand-selected experts. We will end each day by opening the floor to questions (nothing is off limits). Our speakers all have a passion for sharing their knowledge their crafts and their motherhood stories. You'll find this time very comfortable, casual, and informative
* Networking opportunities. Elite Workshop's founder takes pride in featuring speakers and guests who love to share their hearts, successes, and failures. You will love the warm environment that sets the stage for developing new lasting friendships, mentors, business partnerships, and collaborations.
* Catered breakfast and lunches on both days of the workshop, and a sensational dinner Saturday night.
* Professional headshots of yourself or your team. Selected Photography will be providing an opportunity for you to have your photos taken for your business or blog. This is a (This is a VIP feature only).
* A sweet bag or box of swag and other thoughtful gifts sprinkled throughout the two-day workshop experience!
Support after the workshop:

We will keep the sisterhood going in our FREE Facebook group and 1year subscription to the Mompreneur Movement Membership which provides a space for attendees to bounce ideas off one another and share success! Along with other great benefits valued at 7k
* Believe it or not, even more, surprises than those listed above are in store for our amazing guests!
Cost | Early Bird tickets start at $650.00
Ready to choose which ticket option works best for you?
RESERVE YOUR SEAT FOR JUST $200!
Click below for (3) easy payments of $200.00
https://www.paypal.com/cgi-bin/webscr?cmd=_s-xclick&hosted_button_id=3SJ3HB5NMYLBC
(Valid for either package option; remaining balance will be split into equal payments.)
Check out everything we have to offer to date! Keep in mind, we're still confirming additional experts, speakers, and hands-on activities. We'll make more announcements as our agenda is finalized!
Activity Options
* Late Night Cozy Sock Party
* Expert Speakers + Hands-On Workshops + MORE FUN!

* Round Table Learning + Collaborative Discussions
* Mastermind
* Fit + Meditation
Option DAY PASS - $350.00

* All day Speakers +Hands-On Workshops + MORE FUN!
BONUS & VIP: Business Hot Seat for Mentorship from one of our business experts, professional headshots, choice of 1 bonus breakout session, a special workshop excursion AND more to come!
Are you ready to be inspired, have fun and take the YOU time you deserve?
Elite Workshop is for you if:
* You are a super creative, talented mompreneur who's ready to step up and play big; or turn a passion or side hustle into a successful business.

* You are ready to connect with a tribe of awesome women (just like you!) who will support, inspire and teach you everything you need to transform your life and business.

* You know it's time to step out from behind your laptop and yoga pants and make real connections with real women; to share stories, laughter, and experiences.
MEET THE FOUNDER:
"Vulnerability is the birthplace of innovation, creativity, and change." - Brené Brown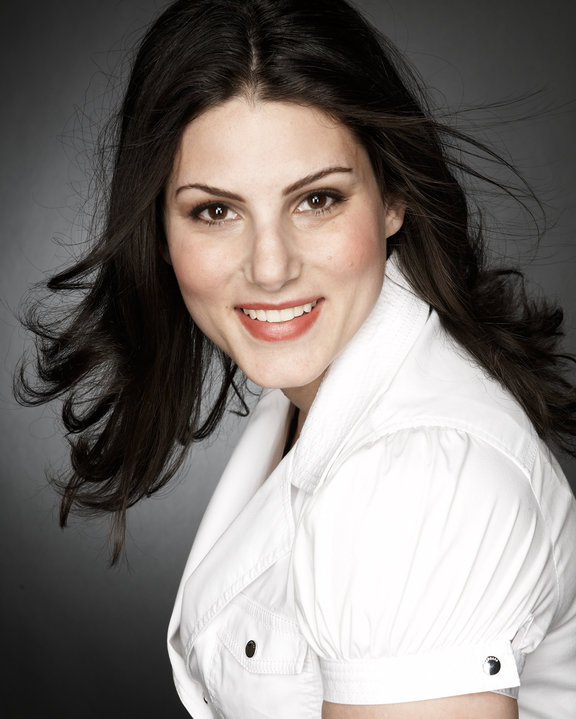 My life shifted a few years ago when I was asked to do a public speaking gig. I realized how much I loved talking to large groups and the potential it gave me to transform people's lives. It was this connection with women who felt alone and overwhelmed trying to do everything themselves that most resonated with me.
I realized that my insecurities had become my strengths.
I suddenly felt smart and good at something.
"I noticed how misaligned I'd become my true purpose and set about building a new life for myself, my four amazing kids and my husband."

Cancellation policy- If the event is canceled for any reason or you are not able to attend the date that is given, we will honor future attendance to any workshop or event hosted by Elite workshop up until 1 year for the same or comparable value. If we do not offer any other workshops within a year you are eligible for a full refund.