Description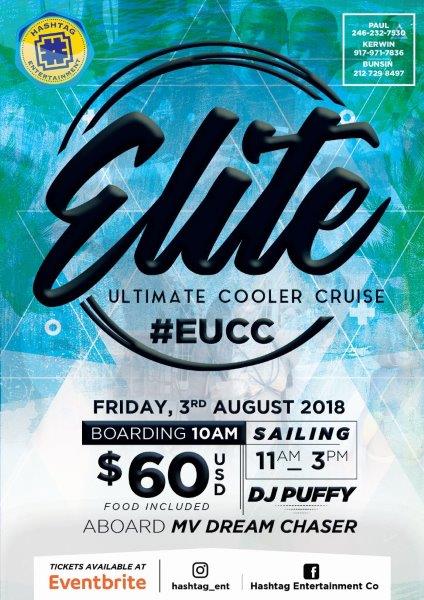 We're at it again!

Elite Ultimate Cooler Cruise welcomes you aboard the Premier Vessel, MV Dream Chaser
New boat…Full ah vibes…Fete'n like famalay with the
Red Bull Champion DJ Puffy
August 3rd , 2018 at
11:00am – 3:00pm (Boarding at 10:00am)
Lunch Inclusive and treats on the dock.
No Glass Bottles Allowed!