Elite SDVOB Network, Illinois November 25 Meeting

Tuesday, November 25, 2014 from 2:00 PM to 4:00 PM (CST)
Event Details
NIELSEN SUPPLIER DIVERSITY, US DEPARTMENT OF TRANSPORTATION PROGRAMS
The Elite SDVOB Network is holding its next Illinois Chapter meeting on Tuesday, November 25 from 2:00 to 4:00. The location is 300 North LaSalle Street, Chicago and is being co-sponsored by Elite SDVOB Network and the law firm of McDonald-Hopkins. 
The November 25 meeting will focus on opportunities for Veteran Owned and other diverse businesses at Nielsen (best known for media ratings, Nielsen is a multi-billion dollar company with strong supplier diversity initiatives), and with the U.S. Department of Transportation. Representatives from other commercial and government organizations will also be coming as special guests to participate in the meeting, and members will have the chance to deliver capabilities presentations.
Our first honored Guest Speaker is Lamont Robinson*, Vice President of Supplier Diversity for Nielsen. Lamont will talk about Nielsen's background and needs, its recent supplier diversity initiatives, and steps that businesses like ours can pursue opportunities with this company, which employs over 40,000 people, is active in over 100 countries, and has revenues exceeding $5B.
Lamont will be joined by Roberto Escalante**, Liana Bran and Gabriela Garcia as our second set of speakers. Roberto serves as Director of the US Department of Transportation Great Lakes Small Business Transportation Research Center at the Illinois Hispanic Chamber of Commerce. He will speak about the USDOT Short Term Lending Program and the Bonding Education Program, as well as other support for diverse businesses. Liana Bran serves as Director of the Substance Free Workpalce Program for IHCC, and will talk about ways businesses can get free assistance in establishing a customized Substance Free Workplace Program, which is mandated for some contracts. Gabriela Garcia, a manager with IHCC, will present information on the Department of Transportation's Bonding Program.
Our co-host, Michelle Kantor, is as attorney who specializes in government contracting law. Michelle will share information on legislative developments that affect Veteran Owned Businesses. 
Member Capabilities Presentations
Our honored guests will join other business experts, along with your peers, in providing feedback on capabilities presentations delivered by meeting participants. Those of you who have attended recent meetings know what a worthwhile experience this was for our presenters, and we have four slots open for capabilities presentations at our October meeting. To join the list of companies delivering presentations, and to get a copy of a template and sample presentation you can use to build your own, send an email to Elite's Illinois chapter president, John Scifers, at jscifers@scigonsolutions.com.
The meeting will also offer new members the opportunity to learn more about opportunities available through Elite SDVOB network. Members who need to pay their dues can bring a check payable to "Elite SDVOB Network." To obtain a membership application, send an email to John Scifers at jscifers@scigonsolutions.com. Regular membership dues are only $60 per year .
Parking facilities are located nearby.
We have limited space available, so please register here for FREE to obtain a "ticket" and reserve your seat.
GUEST BIOGRAPHIES
* Lamont Robinson - Biography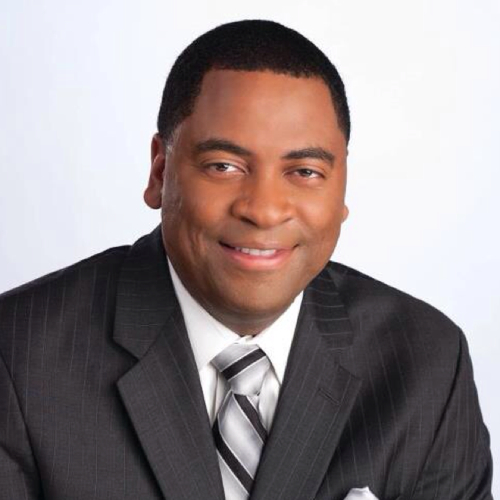 Lamont Robinson was born in Chicago, Illinois. He attended Lower Merion High School in Ardmore, Pennsylvania through the A Better Chance college preparatory program. He then returned to Illinois to attend Lake Forest College, in Lake Forest, Illinois. After graduating from LFC, he went on to work for the Lake County Forest Preserves while obtaining his MBA from Keller Graduate School of Management. After receiving his MBA, he moved on to work in procurement and supplier diversity roles for healthcare behemoths such as AbbottLaboratories, Hospira, and Cardinal Health before leading his first program at VHA/Novation.
Lamont was honored as one of the nation's 8 catalysts for supplier diversity professionals from 2000 - 2010 by the Minority Business News USA magazine, as well as led Novation's supplier diversity program (which was honored by the same magazine as one of the top 101 supplier diversity programs in 2010 and 2011). Lamont received the 2010 Corris Boyd Leadership and Diversity award from the Federation of American Hospitals, which recognizes an individual or company that has made an outstanding contribution in fostering leadership and workplace diversity in the health care industry.
In 2012, Lamont joined Nielsen as the Vice President of Supplier Diversity. His passion for supplier diversity allows him to incorporate creativity into solutions needed for Nielsen constituents. He was honored by MBN magazine as one of the Top 75 Leading Men in Corporate Diversity, and by the same magazine as leading one of the top 101 supplier diversity programs. Nielsen's program was honored by Black EOE Journal as being one of the Top Supplier Diversity Programs for African Americans and by Women's Enterprise USA magazine as one of WE Corporations of the Year. Lamont authored his autobiography "TransformNational: Journey of a Bastard" which details his personal experiences in overcoming challenges on Chicago's violent West Side to achieve success.
**Mr. Roberto Escalante - Biography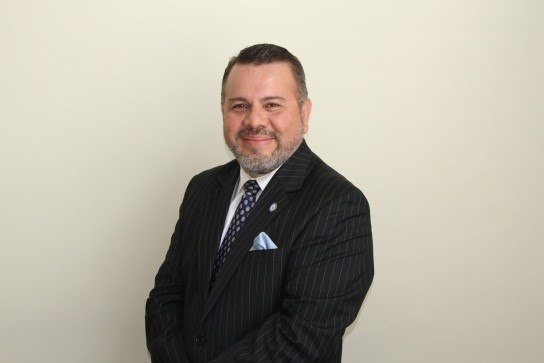 Prior to joining the Illinois Hispanic Chamber of Commerce (non-for-profit Hispanic business advocacy group) as Director of the USDOTs Great Lakes Region Small Business Transportation Resource Center,  Mr. Escalante spent over 20 years in corporate management in the areas of new business development, financial planning & analysis, supply chain management, information technology management, marketing, sales & service, and international business with organizations and companies such as the Grainger (multi-billion dollar distribution firm), Perseco/McDonald's (multi-billion dollar packaging and promotions management firm), Scott Foresman & Company (multi-million dollar educational publishing firm), Target Group, Inc. (boutique consulting firm), and Toys 'R' Us (multi-billion dollar specialty retailing firm).
Mr. Escalante has been featured in Hoy newspaper and is a contributing columnist with Negocios Now.  Named one of Diversity MBA Magazine's 2009 Top 100 Under 50 Executive and Emerging Leaders. 
Mr. Escalante received his Bachelor of Business in Marketing with a concentration in International Business from Western Illinois University and an MBA with a concentration in Finance from Keller Graduate School of Management.  In his free time, he enjoys international travel, golf, sailing and spending time with his family and friends.
Attendee List
Sort by:

Date

|

First Name

|

Last Name
When & Where

Elite SDVOB Chapter Meeting
300 North LaSalle Street
Chicago, IL


Tuesday, November 25, 2014 from 2:00 PM to 4:00 PM (CST)
Add to my calendar
Organizer
Elite SDVOB Network, Illinois Chapter
A non-profi t 501(c)19 corporation, the Elite SDVOB Network was established over fi fteen years ago. After serving their
country, veterans have historically found themselves struggling as business owners. With a desire for independence and
the ability to contribute to a national business community, a group of veterans established an organization to advocate on
behalf of service-disabled veterans and veteran-owned small businesses: Th e Elite Service-Disabled Veteran-Owned Business
Network. Elite enjoys a national presence that encompasses 42 states and the Territory of Puerto Rico. With chapters
continuing to form across the nation, the Elite SDVOB Network has attracted the participation of thousands of companies
whose collective voice is gaining attention throughout the federal procurement space.
Elite SDVOB Network, Illinois November 25 Meeting