Elite SDVOB Network, Illinois August 12 Meeting

Wednesday, August 12, 2015 from 2:00 PM to 4:00 PM (CDT)
Event Details
Small Business Opportunities with Argonne National Lab and Illinois Tollway
The Elite SDVOB Network is holding its next Illinois Chapter meeting on Wednesday, August 12 from 2:00 to 4:00. The location is 300 North LaSalle Street, Chicago and is being co-sponsored by Elite SDVOB Network and the law firm of McDonald-Hopkins. 
The August 12 meeting will focus on opportunities for Veteran Owned and other diverse businesses at The Illinois Toll Highway Authority and Argonne National Lab, as well as programs to benefit Veteran Owned Businesses through the Women's Business Development Center. Representatives from other commercial and government organizations will also be coming as special guests to participate in the meeting, and members will have the chance to deliver capabilities presentations.
Our first honored Guest Speaker is Lee Zachos, Laboratory Partnerships and Outreach Manager for Argonne National Laboratory. Argonne, located near Lemont, is the largest national lab by scope and volume in the Midwest and has an annual budget of over $700M. Lee will be sharing information about Argonne's relationship with the US Department of Energy and opportunities for diverse businesses.  
Our second honored Guest Speaker is Gustavo Giraldo, Chief of the Department of Diversity and Strategic Development with the Illinois Toll Highway Authority, The Illinois Tollway consistently and repeatedly establishes Veteran Owned Business goals for its contracts, and has a robust supplier diversity program run by Gustavo. The Tollway sets an example for supplier diversity that other agencies should follow, and it's a privilege to have Gustavo's support of Elite SDVOB Network. In addition to discussing some of the Tollway's programs, Gustavo will be sharing valuable information on the Tollway's new Tollway's new Mentor/ Protégé Program for Veterans. This is a talk you won't want to miss!
Our third honored Guest Speaker is Georgia Marsh, Chief Development Officer for the Women's Business Development Center and head of the Women's Business Development Center's programs for Veteran Owned Businesses. Georgia will share information on WBDC's programs for Veteran Owned Businesses and provide insight into ways Veteran Owned Businesses can network with and collaobr
Come out to the meeting to learn how to pursue these and other exciting opportunities!
Our co-host, Michelle Kantor, is as attorney who specializes in government contracting law. Michelle will share information on legislative developments that affect Veteran Owned Businesses. 
Member Capabilities Presentations - Highlight your company's capabilities
Our honored guests will join other business experts, along with your peers, in providing feedback on capabilities presentations delivered by meeting participants. Those of you who have attended recent meetings know what a worthwhile experience this was for our presenters, and we have four slots open for capabilities presentations at our October meeting. To join the list of companies delivering presentations, and to get a copy of a template and sample presentation you can use to build your own, send an email to Elite's Illinois chapter president, John Scifers, at jscifers@scigonsolutions.com.
The meeting will also offer new members the opportunity to learn more about opportunities available through Elite SDVOB network. Members who need to pay their dues can bring a check payable to "Elite SDVOB Network." To obtain a membership application, send an email to John Scifers at jscifers@scigonsolutions.com. Regular membership dues are only $60 per year .
Parking facilities are located nearby.
We have limited space available, so please register here for FREE to obtain a "ticket" and reserve your seat.
SPEAKER BIOS:
Lee C. Zachos
Laboratory Partnerships and Outreach Manager, Director's Office of Strategy and Innovation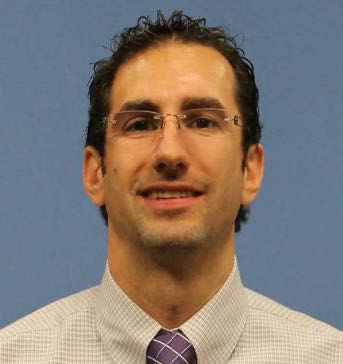 Lee Zachos is responsible for coordinating efforts to expand Argonne's strategic partnerships with the public and private sector and lead development of an effective outreach program. In this capacity, Mr. Zachos seeks to maximize the impact of the Laboratory's federally funded research by identifying economic development priorities at the regional, state and local level and promoting the Laboratory's research that is aligned with such priorities.
For the past two years, Mr. Zachos has served as Argonne's Small Business Liaison, broadening the Laboratory's engagement with the small business community in a variety of sectors. Prior to joining Argonne, Lee worked for nearly 10 years with three different federal agencies supporting policies conducive to economic development and small business growth.
Mr. Zachos began his career with the Department of Commerce's International Trade Administration, where he helped U.S. companies gain access to foreign markets. He also worked for the Department of Homeland Security's Federal Emergency Management Agency, providing technical assistance and planning expertise to state and local governments, and the Department of State, where he helped advance policies related to energy security and climate change.
Mr. Zachos has written several articles on the benefits of foreign trade and investment and holds a Master's of Science Degree in International Economics from Seton Hall University.
Georgia Marsh
Chief Development Officer for the Women's Business Development Center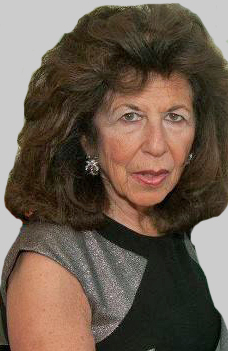 n June 2012, Georgia Marsh assumed the responsibilities of Chief Development Officer for the WBDC. She was previously a development consultant at the organization and is currently president of GKM Solutions, a small advisory and consulting business specializing in business modernization, organizational and business development and privacy and information protection services.
Prior to starting her own business Georgia spent a short time as a director in KPMG's Privacy and Information Protection Services Practice. However, most of her distinguished career was spent in public sector executive positions at the state and federal government levels. In the State of Illinois, Georgia served as the Supervisor of Currency Exchanges, Administrator of Unclaimed Property, Director of Accounting Revenue for the Secretary of State, and Associate Director of the Department of Revenue. As a technology innovator, she was the lead architect for numerous major technology initiatives aimed at making government more accountable and accessible to businesses. She worked on these initiatives collaboratively with the U.S. Small Business Administration. It was this work that led to Georgia being recruited by the Federal Government's General Service Administration to be the Executive in Charge of a Presidential Initiative focused on facilitating secure online transactions between businesses and the federal government.
Georgia is a nationally recognized leader in driving adoption of emerging technologies for the modernization of government. She has won many awards and honors for her pioneering work and has been an invited speaker on government modernization and online information protection at various national/international forums, conferences, panels and workshops.
Attendee List
Sort by:

Date

|

First Name

|

Last Name
When & Where

Elite SDVOB Chapter Meeting
300 North LaSalle Street
Chicago, IL


Wednesday, August 12, 2015 from 2:00 PM to 4:00 PM (CDT)
Add to my calendar
Organizer
Elite SDVOB Network, Illinois Chapter
A non-profi t 501(c)19 corporation, the Elite SDVOB Network was established over fi fteen years ago. After serving their
country, veterans have historically found themselves struggling as business owners. With a desire for independence and
the ability to contribute to a national business community, a group of veterans established an organization to advocate on
behalf of service-disabled veterans and veteran-owned small businesses: Th e Elite Service-Disabled Veteran-Owned Business
Network. Elite enjoys a national presence that encompasses 42 states and the Territory of Puerto Rico. With chapters
continuing to form across the nation, the Elite SDVOB Network has attracted the participation of thousands of companies
whose collective voice is gaining attention throughout the federal procurement space.
Elite SDVOB Network, Illinois August 12 Meeting