Description

Hello, athletes and families! I'm truly excited to have one of the country's top authorities on mental performance and leadership skills on board to begin working with our area's top athletes!
Well, why would you want to invest in this course? Watch the video here.
With Travis Thomas's extensive background in helping NFL, NBA, MLB, and USA soccer athletes, programs, and parents, he is now offering for a limited time our ELITE MIND ATHLETE TRAINING course.
Well, what is an "Elite Mind Athlete"?
We have all heard that sports are "mental" but have you ever wondered how some athletes always find a way to play in the zone, while others are missing big shots, choking under pressure, producing subpar effort, getting too anxious to perform, or not playing mentally tough? Parents, do you ever wonder how you can create just the right mix of demanding high standards and still building a supportive environment for your kids to flourish?
Athletes that can't control their minds, ultimately, don't reach their potential or find themselves playing in the zone often.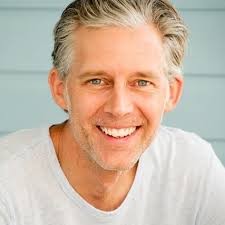 Yeah, you've heard the word elite before. But what does it mean? We use the word "Elite" when it comes to describing those players that are clutch performers, avoid distractions, embrace pressure, and know how to overcome adversity.
But how do you really teach these elite mental skills?
Travis Thomas has been teaching these mental performance and leadership skills to youth, college, and professional athletes and families at the highest levels for years. This course will help your athlete learn:
* Playing with Purpose and Motivation
* Ideas for Being Able to Perform in the Zone
* Tuning Out Distractions
* Embracing Pressure
* Helping Parents and Athletes Work Together to Create an Elite Mind Blueprint for Success
Boston Red Sox
U17 US National Soccer Team (and Captain's Training)
2014 & 2015 NFL Combine collegiate athletes at IMG
2013 &2014 NBA Combine collegiate athletes at IMG
PepsiCo
Under Armor Innovation and Research Teams
Cintas
U.K. Sport Group
United Nations Office on Sport for Development and Peace
Gatorade Intern Training at IMG
UpBrand Advertising
LAUNCH with John O'Lear
The Hewitt School
Patomac High School
En*theos Optimal Living Academy
Unity of Melbourne
Leadership Manatee Exchange
IMG College National Sales Team
IMG Leadership Training
IMG Manager Training
IMG Sales Department Training
IMG Consulting
McKinsey & Company
US Masters Swimming
Avante Nursing
IFAF Swedish Football
Columbine High School Lacrosse
Sacred Heart Lacrosse
WHAT'S IN THE ELITE MIND ATHLETE TRAINING PACKAGE?
Travis has partnered with Trevor Huffman Basketball to offer live one-on-one coaching sessions to help the athlete and/or parent develop the skills, tools, and mindset for performing at an elite level.
These sessions will address:
Three one on one video conference calls or live phone call sessions with Travis Thomas, who will teach athletes and parents on developing elite mental performance and leadership skills on and off the court
A free digital copy of Travis Thomas's book on 3 Words for getting Unstuck: Live Yes And
A customized blueprint that starts athletes and parents walking down the path towards success together
---
For the athletes needing to learn:
Embracing Pressure and Adversity
The Power of the "Yes, And" Mindset
Developing Confidence on and off the court
Understanding how to train and play with purpose
Package Price: $249 for 3 Sessions (RESERVE NOW! Limited to first 12)
Contact Travis if you have any other questions!