About this Event
We're biased, but there's nothing better than an Elissa IPA onboard ELISSA. Join us for an evening celebrating the 142nd birthday of the 1877 ELISSA. Your paid admission gets you onboard access, complimentary craft beer, cake, and more at this special History on Tap tasting.
Share a name with the Official Tall Ship of Texas? Show your ID at the gate and if your name matches, admission is on us!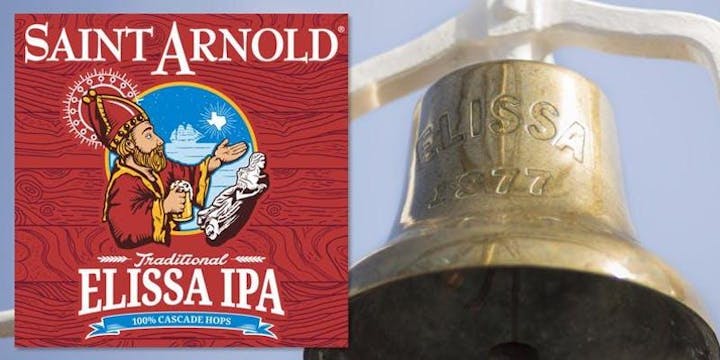 About the 1877 Tall Ship ELISSA | Galveston Historical Foundation brought ELISSA, an 1877 square-rigged iron barque, from a scrap yard in Piraeus Harbor, Greece to Galveston to begin restoration work in 1978. By 1982, GHF staff and volunteers completed restoration and transformed this rare, historic vessel into a floating museum that would actively sail. Today, ELISSA is one of only three ships of her kind in the world to still actively sail and welcomes over 40,000 visitors annually. She also serves as the Official Tall Ship of Texas, a National Historic Landmark and a symbol of the Gulf Coast's historic beginnings as a sea port and active waterfront.
About Galveston Historical Foundation | GHF was formed as the Galveston Historical Society in 1871 and merged with a new organization formed in 1954 as a non-profit entity devoted to historic preservation and history in Galveston County. Over the last sixty years, GHF has expanded its mission to encompass community redevelopment, historic preservation advocacy, maritime preservation, coastal resiliency and stewardship of historic properties. GHF embraces a broader vision of history and architecture that encompasses advancements in environmental and natural sciences and their intersection with historic buildings and coastal life, and conceives of history as an engaging story of individual lives and experiences on Galveston Island from the 19th century to the present day.