Event Information
Location
Eddie's Attic
515-B North McDonough St.
Decatur, GA 30030
About this Event
Eliot Bronson
Picture a street in working-class Baltimore some 30 years ago. Kids play in the shadows of the row houses that line the sidewalks. Their parents sit on the stoops leading up to front doors. It all seems normal at first glance.
But zoom in on one of these homes — that old duplex built back when this part of town was still mainly open fields. Inside is a completely different community, where fundamentalism, hippie values and volatile, unpredictable emotions coexist and collide. Escape is difficult: the only way out is to pass through the bedrooms of people you might be trying to get away from.
This is where Eliot Bronson grew up. Yeah, he often wanted to slip away from there, but the first thing he saw once he exited was the Pentecostal Church across the street where his father and grandfather had preached and where congregants spoke in tongues.
So Eliot looked inward instead.
"For better or worse, I've always been a weirdo," he remembers. "I was reading about Zen Buddhism when all my friends were getting high and drunk in high school.
"Of course," he adds, "I did all that stuff later."
He also observed. In this kaleidoscopic family, where glossolalia and, on occasion, alcohol-fueled ravings, sometimes bled into each other, Bronson found shelter in music. At age 15, he got his first guitar and started teaching himself to play. "Right away, I wanted to write my own songs," he says. "My house was pretty chaotic, crazy, and unhealthy, so I took to music like it was a life raft. It was something I could do to keep myself alive."
Punk rock was his shelter at first. Then one day his dad put on a few of his favorite LPs — Bob Dylan's The Times They Are A-Changin', something by Brownie McGhee and Sonny Terry. Eliot had heard these albums a thousand times before. This time, though…
"… it resonated with me," Eliot says. "It wasn't just in the background. I tuned into it for the first time. There was a magic and a power there. It didn't talk down to the listener but it was also high art. It asked you to be smart and to become a better version of yourself. For me, this was a moment when it became my music, not just my parents' music."
From local coffee houses and venues beyond Baltimore, Bronson sharpened his writing and performance. He cultivated a working approach that involved singing to himself as ideas came to him and never jotting down chord changes or lyrics once he had committed the finished version to memory. A local following grew. Astute observers saw something different in the young artist's work. The Baltimore Sun even anointed him "a folk singing wunderkind."
Expanding his range, Bronson toured as one-half of a duo. They moved to Atlanta and picked up a gig in a room frequented by The Indigo Girls, John Mayer, Shawn Mullins and other discerning clientele. When his partner quit to take a sensible non-musical job, Bronson persisted on his own. His songs won first-place honors at MerleFest's Chris Austin Songwriting Contest and Eddie Owens Presents "Songwriter Shootout." He issued several solo albums, including a self-titled release in 2014 that prompted Glide Magazine to describe him as "a gorgeous, magnificent hybrid of (Ryan) Adams, Jason Isbell and Jim James." Bop n Jazz upped that ante by heralding him as "maybe the best singer/songwriter since Dylan."
Writers may have trouble topping these accolades, though that's what Bronson's latest album merits. Scheduled to release Aug. 25 on Rock Ridge Music, James offers songs that are more like pictures than movies, capturing moments and digging deeply into their meanings. A stomping beat, raw harmonica and searing electric slide drives the opening track, "Breakdown In G Major," followed by a selection of songs that only confirm Bronson's restless, escalating excellence.
"Good Enough," for example, captures a relationship in its final stage — a stage that may end tomorrow or stretch on for years. Bronson sings it sorrowfully, asking the rhetorical question of whether "'good enough' is good enough for you" from this point. "When I stumbled onto that line, I was like, 'That'll probably stick,'" he says. "But I think the song really came from the first line, 'Were we really that young?' Sometimes it takes just one line to resonate with me and get me to start writing."
Then there's "The Mountain," whose elusive grandeur delivers a powerful message but leaves it to the listener to parse its meaning. "There's a very literalist current in writing and music right now," Bronson observes. "There aren't a lot of layers to lyrics these days. It's just what you see on the page. So when you don't write that way, you get, 'What are you hiding?'"
He laughs and then concludes, "I don't look at it that way. For me, it's more about how you feel when you hear it. What does it do for you? That's the message!"
One more, "Rough Ride," is a departure for Bronson. Here, the meaning is clear: When 25-year-old Freddie Gray fell unaccountably into a coma in the back of a Baltimore police van, much of America expressed shock and outrage. So did Bronson, but he channeled those emotions into this song.
"I had mixed feelings about writing this because I don't like inserting my political or social beliefs into art," he explains. "Art should be about connecting people, not drawing lines between them. But I was listening to Dylan's Desire album at the time, especially 'Hurricane.' I always wanted to write a song like that. It was like, 'How can you tell a story almost journalistically with great emotional impact and yet not come off heavy-handed?' I wanted to see if I could do it. Now I'm glad I did."
Known for his empathetic work with Sturgill Simpson, Chris Stapleton, Jason Isbell and other utterly original artists, producer Dave Cobb played a critical role in bringing James to fruition. "His honesty and old-fashioned vibe were so appealing to me," Bronson says. "They leant themselves to the way I created. And, of course, it was a huge boost to have this great artist/producer at your back."
They had worked together previously on his 2014 release, Eliot Bronson. "But this album is different," Bronson points out. "It's more sparse and economical. My voice is stronger. And I think it's a step away from the purely Americana vibe of the last one in a direction that I have a hard time defining. I'm excited to discover how this music will define itself."
Wherever he's bound, Bronson promises to write and sing the truth as he sees and feels it. "For the really great artists, like Dylan or Paul Simon, you never quite find what you're looking for," he says. "As you get closer, it changes. It stays elusive. What I want to do now isn't the same as what I wanted to do five years ago. And that's what keeps me going." And it's that shift that drives Bronson to continue to refine his art.
Micah Dalton
"He may sound like an earthier, cleverer Ben Harper, but musically Dalton suggests mid-'80s Prince in the way he defiantly straddles so many styles, requiring an enormous musical arsenal to get his point across. These juxtapositions of sounds and style rarely feel forced or even deliberate, courtesy of Dalton's soulful vocals and incisive songwriting."
- PASTE MAGAZINE
"When you combine an earthy, easygoing songwriting style, the influence of Donny Hathaway and Paul Simon and a penchant for warm, understated instrumentation, there's a good chance you'll get ear-pleasing results. Micah Dalton has, and he calls it 'alt. soul.'"
-THE NASHVILLE SCENE
"Though I have never met him personally, it is quite easy to tell that Micah Dalton is a risk-taker. Apart from the fact that his musical style is an appealingly intrepid mixture of folk, blues, soul, and R&B, Dalton has provided an extremely unique experience for the release of his third album, Pawn Shop."
-OBSCURE SOUND
Dalton began erecting signposts to chart the course of his musical progression back in 2004 with his pop-inflected full-length debut, These Are the Roots. Next came 2006's seven-song Advancement EP, which displayed moments of kinship with Donny Hathaway and Marvin Gaye, but was anything but an exercise in imitation. In countless clubs, theatres, coffeehouses and colleges east of the Mississippi, Dalton has shared the stage with the likes of Jon McLaughlin, Mindy Smith, Dave Barnes, and other lesser-known but no less talented folks. In 2007 he also signed on with unique Athens-based nonprofit indie Rebuilt Records. In 2012 Dalton released "Blue Frontier," collaborating with many celebrated songwriters, including Trent Dabbs and Nate Campany. Dalton is the co-founder and artistic director of ATL Collective, an artist advocacy group that models the diverse sounds of Atlanta through annual music programming. He is also the lead artist in the funhouse folk outfit, Dwayne Shivers. The momentum is continually building with Dalton's most recent "Cabin Sessions" singles, out on thisislvmusic (2019).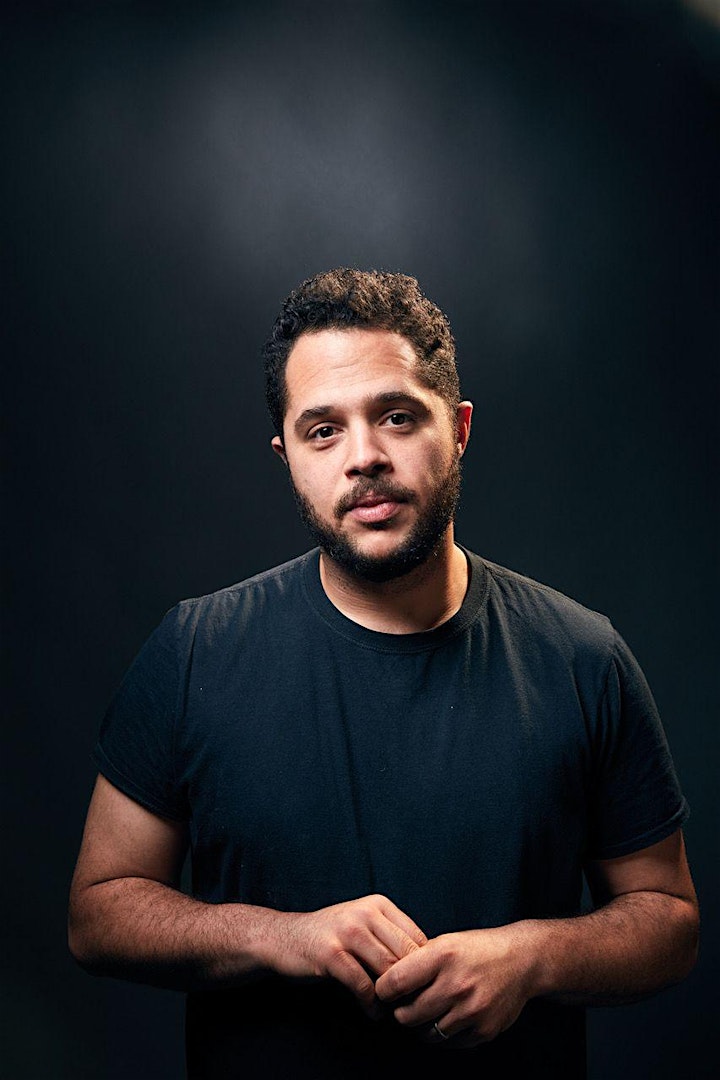 Performers
Date and Time
Location
Eddie's Attic
515-B North McDonough St.
Decatur, GA 30030