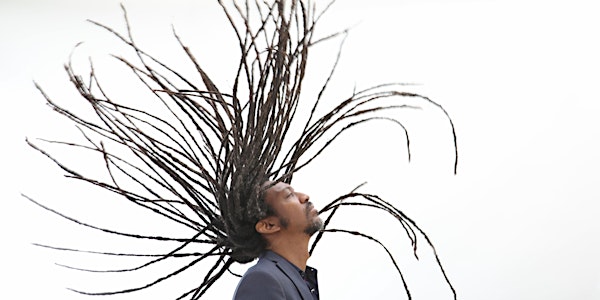 Elio Villafranca Cinque Adelaide
When and where
Location
Nexus Arts North Terrace Adelaide, SA 5000 Australia
Refund Policy
Refunds up to 7 days before event
Description
Downbeat Critic's Poll Rising Star ELIO VILLAFRANCA'S CINQUE (CUB)
'by turns gritty, rapturously lyrical, sparkling and luscious' LJN Raul de Gama
Hailing from Cuba via New York, Grammy-nominated pianist/composer Elio Villafranca returns to Australia to launch his latest and most ambitious project to date, Cinque. The album has just received a glowing 4.5 stars review from Downbeat Magazine with Villafranca named in the Downbeat Critic's Poll as one of the Rising Stars of 2018.
This exceptional body of work is Inspired by the story Joseph Cinque who, in 1839, led a successful revolt aboard the slave ship La Amistad. The five-movement suite combines jazz, Afro-Caribbean rhythms, powerful narration and dance to tell stories of rebellion and determination in the pursuit of freedom. This performance will give Australian audiences a unique opportunity to hear and see two nearly extinct music forms: Tambor Yuka and Gangá.
Bio Information for Elio
Elio Villafranca has gained recognition from the world's biggest jazz artists with Wynton Marsalis calling him"an inspired and visionary musician".Since his debut album "Incantations/Encantaciones"ranked amongst the Top 50 albums of 2003 (JazzTimes), Villafranca has received a multitude of accolades including Jazz Corner's Pianist of the Year (2008), BMI Jazz Guaranty Award (2008) and the NFA/Heineken Green Ribbon Master Artist Music Grant (2008).
In 2010 he was nominated for a Grammy for Best Latin Album (2010) and in 2014 received the SwingAward at Jazz at the Lincoln Centre. Last year, he was among five pianists chosen by Chick Corea to perform at the first Chick Corea Jazz Festival, also receiving the Sunshine Award which recognises excellence in the performing arts, education, science, and sports of the various Caribbean countries, South America, Central America, and Africa. He is at the forefront of the new generation of visionary Cuban artists making major contributions to the development of jazz.
Villafranca's debut Australian performances sold-out in April this year, do not miss your opportunity to discover the infectious brillianceof this multi award-winning Afro-Caribbean artistperforming alongside some of Australia's leading Cuban dancers and Latin and Jazz musicians. BOOK NOW and avoid disappointment. Seating is limited.
Only Adelaide performance:
8:30PM, Friday 7th September, 2018
Nexus Arts
North Terarce, Adelaide 5000
With special guests Cuban dancer Adrian Medina and Lazaro Numa
Performers:
Elio Villafranca (piano/composition)
Artquestra Personnel:
Lee McIver (trumpet)
Gai Bryant (sop, alto saxophones/flute)
Matt Ottignon (tenor saxophone/clarinet)
Danny Carmichael (trombone)
Tim Clarkson (bass clarinet)
Nick Henderson (double bass)
Cameron Reid (drums)
Antonio Marquez Muzzio and Kent Windress (percussion)
Adrian Medina & friends (dancers)
Special guest Cuban trumpeter Lazaro Numa