Elinor Carucci: Photography in Pandemic Times
About this Event
Join Photographer Elinor Carucci and Edwynn Houk Gallery for an evening of discussion about photography, her new Midlife series and making work during quarantine. You will also have an opportunity to hear about Elinor's career from Jerusalem in the '80s to today, New York of 2020. She will address her fine arts work and other elements of her career as an artist, immigrant, editorial photographer, teacher, mother and feminist.
To follow will be a Q&A to discuss and celebrate the virtual opening of Elinor Carucci's latest body of work Elinor Carucci: Midlife which will be on view in the Edwynn Houk Gallery online viewing room.
The photo book, Midlife, featuring work from acclaimed photographer Elinor Carucci is available for purchase. Her work portrays a vivid chronicle of one woman's passage through aging, family, illness and intimacy.
This event will be held online via Zoom. Registered guests will receive Zoom access details 24 hours prior to the start of the event.
Study with Elinor Carucci this Fall! SVACE course, Photographing in Pandemic Times, begins September 22. Register today!
Image Credit: Love in the Time of Corona by Elinor Carucci
Artist Elinor Carucci is used to making pictures at home. Under the New York City lockdown, she may not have a choice. This film explores how her art practice prepared her to face a global pandemic.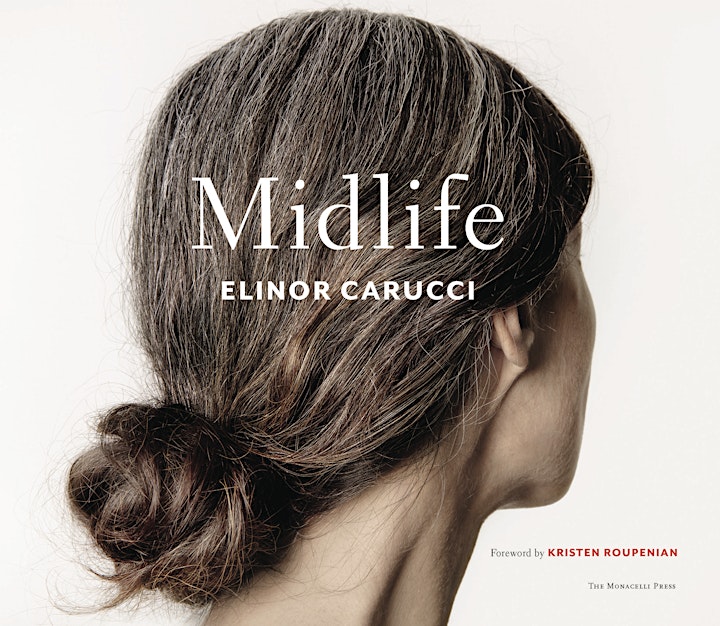 "In Midlife, a deeply personal project spanning a 7-year time scale, Carucci presents her journey through motherhood, marriage, illness, love and aging. Tracking the day-to-day dynamics of family life and the highs and lows of relationships, the book mixes candid snapshots with surreal and staged scenes. Interspersed with abstract paintings created in blood, Carucci creates a visceral, emotionally charged and startlingly honest document of her experience as a woman living through everyday change."
—Celia Graham-Dixon, Lensculture