Description
Local reggae artist Elijah Sky, the singer/songwriter behind the recent chart-topping singles, "Everything Love" and "Smooth", will celebrate the release of his first full-length album. Titled Heart Over Hype, the 10-track album features original music by Elijah and a contemporary island reggae feel. Album release party is set for September 28 at Hawaiian Brian's. In addition to performances from Elijah, the musical lineups include local music luminaries Mike Love, Irie Love and Kawika Kahiapo who will lend their talents and energy to the celebration. All ages welcome.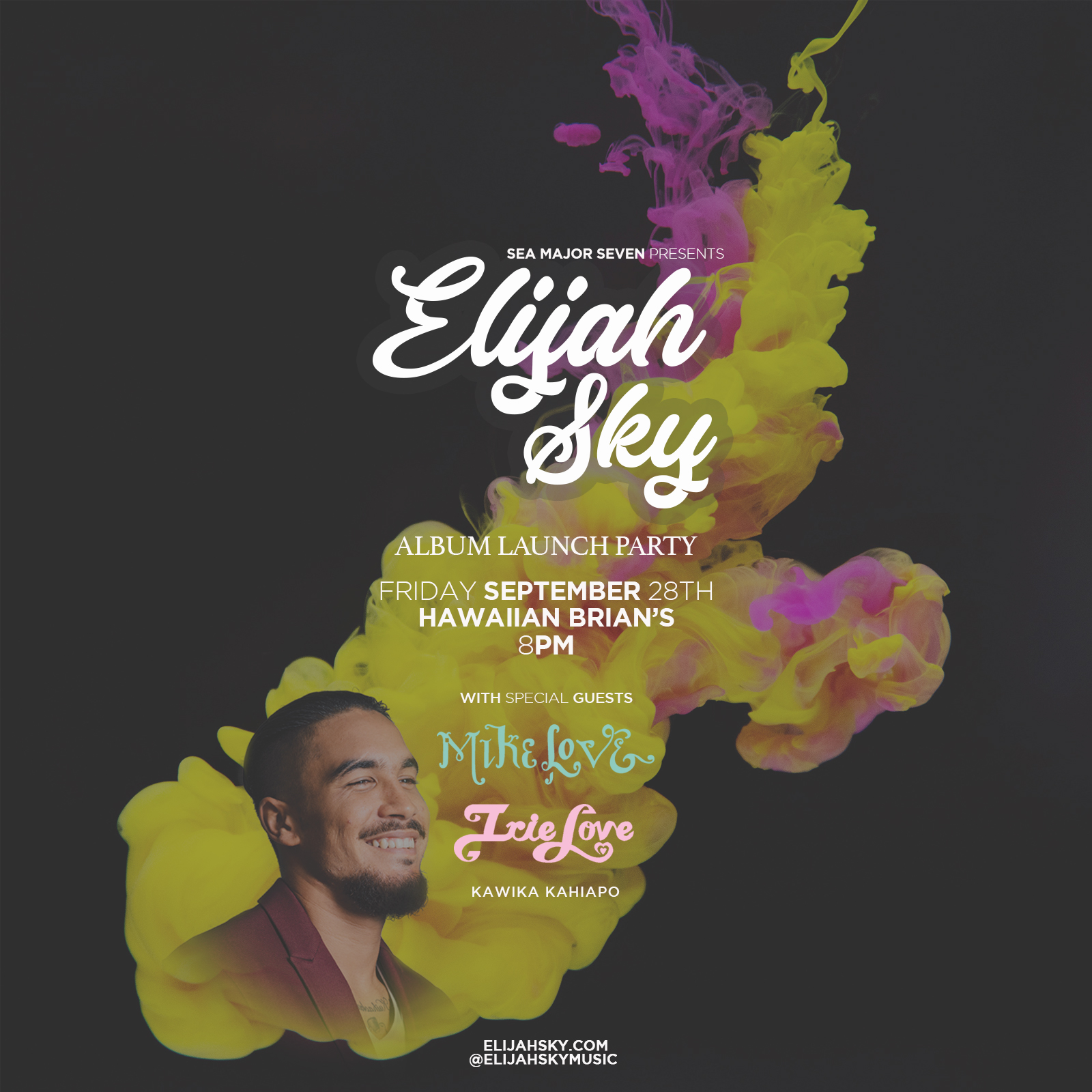 September 28, 2018
8:00 PM - 1:00 AM
Emcee: Irie Love
8:00 pm - Kawika Kahiapo
8:30 pm - Irie Love
9:00 - Elijah Sky
10:00 - Mike Love
Elijah Sky is dynamic and positive, inspired by the ideas of love and unity, and learning from life's trials and tribulations. The album was produced with the support of local production house Sea Major Seven, and has an official release date of September 28. Heart Over Hype will be available on iTunes, Spotify, and all digital outlets.