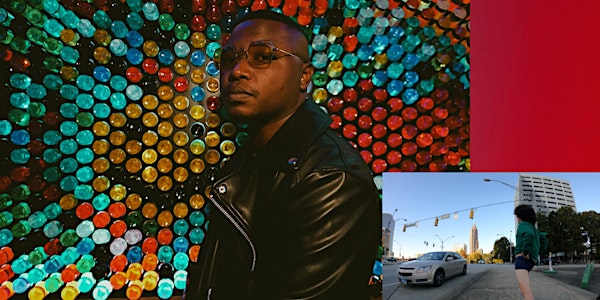 Elijah Rosario with Gus Glasser
Performers
Elijah Rosario
Gus Glasser
Location
The Evening Muse
3227 N. Davidson Street
Charlotte, NC 28205
Modern Pop, R&B, Soul and Hip-Hop elements
About this event
Hailing from Durham, North Carolina, R&B Pop artist Elijah Rosario has been making a name for himself all across the east coast and a few regions across the US. Elijah began pursuing a music career in June 2020. His latest body of work "Genuine Truths" and some of his most streamed singles such as, "Need Me" & "Survive" have begun to create traction for the rising singer. His innovative melodies, exceptional instrumentals and groove-laden rhythms make up Elijah's unique sound — intertwining genre lines and creating music that's refreshing to the ears. There are no tricks or gimmicks involved; it's just raw talent and an attention-grabbing presence that shines through at every show.
Facebook | Spotify | Instagram
*********
Gus Glasser
My name is Gus Glasser. I'm a 23-year-old Atlanta native, living in my parents' basement, and making music because it's what I love to do. Music is how I express myself, a go-to activity with friends, and a constant teacher of life through patience, problem-solving, and humility. I have no backup plans and really no other career interests. I'm here to dedicate myself to creating music in whatever capacity that leads in my life. My biggest musical influences have been Trey Songz, Flying Lotus, Mr. Carmack, and Marc Rebillet. While changing throughout the years, I describe my current sound as "Soulful Pop": elements of mass appeal grounded in musicality and emotion. I greatly appreciate anyone who uses their time to listen to my music, and I hope that whatever plays on that speaker provides value, comfort, and healing. Thank you to every single person who supports me as you continue to encourage my devotion to art. Much love, Gus.