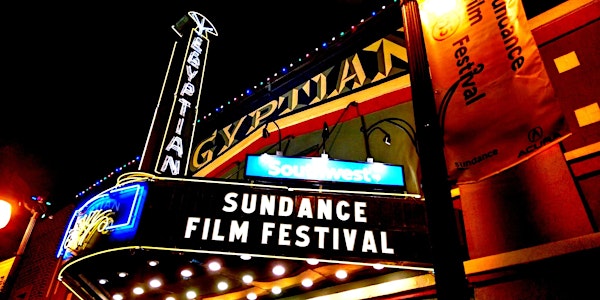 ELI Utah x Sundance 2020: The Perfect Candidate
When and where
Location
Broadway Centre Cinemas, operated by Salt Lake Film Society 111 East Broadway Salt Lake City, UT 84111
Description
Emerging Leaders Initiative of Utah is excited to announce ELI Utah x Sundance!
This year, ELI Utah is teaming up with the 2020 Sundance Film Festival! We invite you to join us to watch one of four of the festival's films that explore issues surrounding civic engagement and government.
Tickets to the screening are no-cost, but limited to two tickets per registration. In order to give as many individuals as possible the opportunity to attend, we ask that you register to attend one film only.
WHAT: ELI Utah x Sundance: The Perfect Candidate
WHEN: Sunday, January 26 at 3:45 PM
WHERE: Broadway Theatre in Salt Lake City
111 E Broadway
Salt Lake City, UT 84111
ABOUT THE SCREENING: THE PERFECT CANDIDATE
When Maryam, a hardworking young doctor in a small-town clinic, is prevented from flying to Dubai for a conference without a male guardian's approval, she seeks help from a politically connected cousin, but inadvertently registers as a candidate for the municipal council. Maryam sees the election as a way to fix the muddy road in front of her clinic, but her campaign slowly garners broader appeal.
A challenge to Saudi patriarchy, The Perfect Candidate is an amusing but biting reflection on women in a society that systematically marginalizes them. Al Mansour finds an inadvertent heroine in Maryam, who learns to run a campaign from a web article and creatively navigates a restriction barring her from addressing male voters directly. With spirit and authenticity, the film offers a rare glimpse into a still obscure society.

Questions? Contact ELI Utah at info@emergingleadersutah.org.

IMPORTANT INFORMATION:
The screening is free but ticketed. Tickets for ELI Utah x Sundance screenings are limited to one (1) film and two (2) tickets per individual. A waitlist will be also be available for each screening.
Tickets will be distributed the day of the screening by ELI Utah. Details to follow.
If you register for tickets, but are unable to attend, please notify ELI Utah immediately at info@emergingleadersutah.org so we can offer the tickets to individuals on the wait list.
Please be aware that all screenings are overbooked to ensure that the theater gets filled. What this means is that every seat is a first-come, first-served basis and a ticket does not guarantee that you will be able to see the film. ELI Utah recommends that people arrive at a minimum of 45 minutes early to ensure they get a seat. Sundance may have to turn people away if the theater fills up as they can not allow people to stand in the theater.
Please note: Films in the Festival are not yet rated.
ELI UTAH DISCLAIMER
The Emerging Leaders Initiative of Utah is a nonpartisan nonprofit. Views and opinions presented in any Sundance Film Festival films do not represent or reflect a position of ELI Utah in the issues explored in any screening.