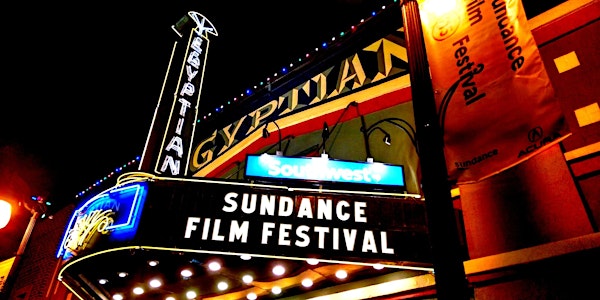 ELI Utah x Sundance 2020: The Fight
When and where
Location
Grand Theatre at Salt Lake Community College 1575 State Street Salt Lake City, UT 84115
Description
Emerging Leaders Initiative of Utah is excited to announce ELI Utah x Sundance!
This year, ELI Utah is teaming up with the 2020 Sundance Film Festival! We invite you to join us to watch one of four of the festival's films that explore issues surrounding civic engagement and government.
Tickets to the screening are no-cost, but limited to two tickets per registration. In order to give as many individuals as possible the opportunity to attend, we ask that you register to attend one film only.
WHAT: ELI Utah x Sundance: The Fight
WHEN: Thursday, January 30 at 7:00 PM
WHERE: The Grand Theatre
1575 State Street
Salt Lake City, UT 84115

ABOUT THE SCREENING: THE FIGHT
Seven days after President Trump's inauguration, the country's airports and courthouses were clogged with protesters fighting to protect immigrants facing deportation due to the administration's "Muslim ban" policy. It was to be the opening a tsunami of civil liberty lawsuits waged against the Trump administration. What must it be like to be an ACLU lawyer in this day and age? When a mother is separated from her child, a soldier is threatened to lose his career, a young woman's right to choose is imperiled at the pleasure of a government official, and the ability to exercise basic right to vote is threatened, the consequences can be devastating. The Fight follows the ACLU leaders who work to fulfill their organization's mission.
Questions? Contact ELI Utah at info@emergingleadersutah.org.

IMPORTANT INFORMATION:
The screening is free but ticketed. Tickets for ELI Utah x Sundance screenings are limited to one (1) film and two (2) tickets per registration. A waitlist will be also be available for each screening.
Tickets will be distributed the day of the screening by ELI Utah. Details to follow.
If you register for tickets, but are unable to attend, please notify ELI Utah at info@emergingleadersutah.org as soon as possible so we can offer the tickets to individuals on the wait list.
Please be aware that all screenings are overbooked to ensure that the theater gets filled. What this means is that every seat is a first-come, first-served basis and a ticket does not guarantee that you will be able to see the film. ELI Utah recommends that people arrive at a minimum of 45 minutes early to ensure they get a seat. Sundance may have to turn people away if the theater fills up as they can not allow people to stand in the theater.
Please note: Films in the Festival are not yet rated.
ELI UTAH DISCLAIMER
The Emerging Leaders Initiative of Utah is a nonpartisan nonprofit. Views and opinions presented in any Sundance Film Festival films do not represent or reflect a position of ELI Utah in the issues explored in any screening.