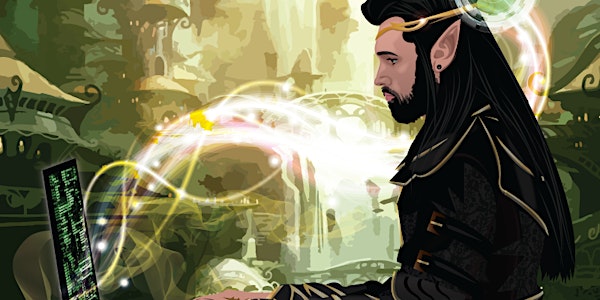 ELF Voodoo binary analysis workshop, brought to you by the ElfMaster & Leviathan
When and where
Location
PeerSpace 3414 1/2 Fremont Ave N Suite D Seattle, WA 98103
Refund Policy
Refunds up to 7 days before event
Description
A 2 day instructor led workshop by the ElfMaster, that navigates the participants through the most fascinating and arcane facets of the ELF binary format. This includes but is not limited to ELF internals, relocations, dynamic linking, virus infection, anti-forensics, process memory analysis, binary forensics, exploitation, ELF binary mitigation, binary anti-tamper schemes, and more. Why become an ELF expert? It has quickly become the most ubiquitous binary format used today; From Linux, *BSD and other UNIX-like OS's, to the ever more popular IOT devices which often run Linux. To specialize in ELF is to specialize in understanding the depths of program execution and process memory layout, which are key knowledge to creating new technologies.
This workshop takes a sophisticated and sometimes difficult and dry subject, and transforms it into an exciting and motivating experience that delivers something priceless to the software engineers, reverse engineers, and security enthusiasts who attend. You will learn the knowledge to fill in those final gaps that serve as the bridge to new research and progress for each attendee. Whether you are a software engineer who is writing an ELF linker or loader, or a reverse engineer who wants to gain more experience with the ELF format and state of the art forensics reconstruction techniques, this class is for you.
All participants will be given a 100 page book that includes all of the information covered in the workshop. This book will include the solutions to all of the lab exercises, and serves as an excellent reference moving forward after the workshop. This workshop has continually evolved since its conception in 2013. It has been well vetted and has been taught to multiple Government parties, Corporations, and private parties. A list of references may be requested by those seriously considering attending.

FAQs
What is provided by the workshop instructor?
* A USB stick containing a virtual machine with all of the lab exercises, custom ELF software, documentation, and more.
* A hard-copy of a 100 page book that is designed to teach the most innovative and sophisticated aspects of the ELF binary format in a way that is both fun and informative. It provides the lab exercise solutions, and will be used as a guide which the participants will refer to during the lab exercises over the course of the workshop. Afterwards this manual will serve as an excellent reference; it covers everything that we discuss during the workshop.
* A slide deck, which the instructor uses to guide the class. Both the book and the slide-deck are included on the Virtual Machine USB stick as a backup.
What do I need to bring?
A laptop with sufficient enough memory to setup a 32bit virtualized environment that is contained within a OVA file. VirtualBox, Fusion, and VMWare are all sufficient choices.
What is the required skill set?

This varies. We have taught this workshop to the Jr cadette's at a prestigious Military Academy who had limited experience but learned alot and were passionate with questions and project ideas. We have also had the privilege of teaching the highly expierenced security professionals from the Australian DoD, whom also greatly benefited from the depth and unique learning material presented. The ideal candidate will know basic Linux commands, have a strong grasp of C, basic x86 assembly, and with 2-5 years of either computer security, software engineering, or reverse engineering experience.
Are there ID or minimum age requirements to enter the event?
18 years and older, contact organizer for special exceptions. There will not be alcohol served as this event.
What are my transportation/parking options for getting to and from the event?
Several options:
* There is a parking lot across the street from our location for $10.00 daily.
* The Bus line is very good in Seattle and Fremont is close by most of the greater Seattle area
* Uber is probably the preferred method for ease of transporation
What can I bring into the event?
Lunch if desired, snacks, and a passion to learn new things.
How can I contact the organizer with any questions?
By email: ryan@bitlackeys.org using subject line "ELF Voodoo October"
What is the daily schedule?
The worksohp begins at 10:00am, and we break for a one hour Lunch at 1:00pm. The workshop ends at 6:00pm on each day.
What's the refund policy?
We understand that life happens. Refunds are available up until 7 days before the event.