Description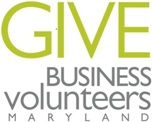 Business Volunteers is excited to host GIVE Alumni and their families for the very first GIVE Elf Night!

Each year The Salvation Army's Angel Tree Program collects and distributes toys and clothing to disadvantaged children whose families cannot afford presents during the holidays. This year more than 4,000 children from 1,900 families have registered for the program in Baltimore. In December thousands of donations will pour into The Salvation Army's warehouse where they need to be sorted for each child or "Angel" and that's where Business Volunteers Maryland comes in.
Over the years Business Volunteers has recruited thousands of volunteers to be part of 4 evenings of "Elf Night" - nights to make it all come together by sorting and packaging all the donations. This year, the final evening of Elf Night is being reserved for our GIVE Family. We wear elf hats, holiday music is playing, and we serve a family dinner. It's the best way to give back, make a huge difference, connect with alumni, and feel good. Kids are welcome!
In order to support the next generation of GIVErs, we are making this event a fundraiser for the GIVE Scholarship Fund by asking adult attendees to contribute $15 each. Ticket sales will go to support the our mission to help defray the program costs for fellows who work for nonprofits, do not have a company sponsor, or otherwise have a financial need.
The Spirit of Giving has never been more important. Be part of this giving season by joining us and making Elf Night 2017 the most successful yet.