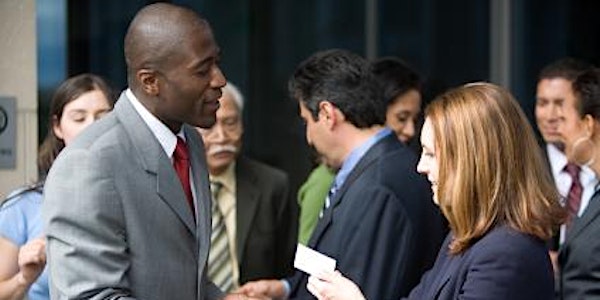 When and where
Date and time
Thursday, August 10, 2017 · 11am - 12:30pm PDT
Refund Policy
Refunds up to 7 days before event
Description
There are two reasons why making time to sit at your desk to work on your Elevator Pitch on your own doesn't work.
You're busy

. You're never actually going to find the time.

You're procrastinating because you've already tried that and it didn't work (otherwise you wouldn't be reading about this program).
That second reason is really the key.
I mean, you'd be happy to sit down for a few hours to work on your Elevator Pitch...
If you knew that then you'd be done.
If you knew that by the end of that time you'd have an Elevator Pitch that was fun to say and sounded like you.
However, with the most common type of Elevator Pitch, the more you work on it, the less it sounds like you.
It's a never ending spiral.
So I don't blame you.
Who wants to make time to work on something that doesn't work?
Unfortunately, your current Elevator Pitch is hurting your career.
Every time you're asked "What do you do,"
Every time you stand up to introduce yourself to a crowd,
Every time you blow off a networking event because you're afraid it's going to be awkward,
You miss out on opportunities.
And it's much, much worse than that.
Because the people you talk to could introduce you to more people.
But they don't.
They can't.
Because your message isn't getting across.
Not the way you want it to.
Now, what if, instead, this was happening:
"I gave my new 30-Second Elevator Pitch at a networking event the other night, and two people approached me afterwards!" -- Jack LaCava
When you have a great Elevator Pitch, leads are suddenly everywhere:
"At a networking event the other night... I was talking to someone in the hall who knows someone who's a perfect referral for me!" -- Anne Pouch
And when you're getting leads, the most amazing thing happens:
"Thank you for the webinar which makes me excited to do something I have dreaded in the past: Networking!" -- Christina Mork
All because:
"I participated in Andy's Elevator Pitch Workshop, and was very pleased with the insights and hands-on help he offered. He listened to my concerns, where I thought my message was failing to connect, and was able to combine some creative word-smithing with his understanding of the subtleties of the art of conversation and networking. There is a solid structure to his method, but I am most impressed with how he was able to adapt that structure to my particular case." -- Robert Gilmore
Give me 90 minutes and I'll give you an Elevator Pitch that Sounds Like You.
Reserve your spot now to stop wasting time at networking events.
The Elevator Pitch Workshop is a live, on-line, 90 minute, interactive program that takes you through our proven 3-step process to grab people's attention, engage them in conversation, and inspire them to follow up with you.
This is a roll-up-your-sleeves type of program. Using real-world examples, live coaching, and proprietary worksheets, you'll develop, right there on the call, your very own Elevator Pitch that's fun to say, sounds like you, and instantly differentiates you from any current or future candidate.
The program also includes a 30-minute private coaching call with me.
Reserve your spot now to avoid the waiting list.
About the organizer
ImprovAndy wants you to get better leads from your Elevator Pitch.