Capital City Presents: Elevator Emergency Management: Awareness Level Training by Dragon Rescue Management
About this event
This event is being organized by CCFH and Presented by Mike Dragonetti of Dragon Rescue Management
**Doors open at 8:30AM
**Lunch is included with ticket cost
**Please bring your ticket with you to check-in
This course is designed for the trained professionals that respond to emergencies involving stalled elevators. Emergency personnel with inadequate training in handling Elevator emergencies are exposed to an increased risk of injury or death to both the victim and themselves. This comprehensive course will provide emergency responders with intensive classroom and hands-on training on how to safely and effectively remove passengers from stalled elevators. Basic procedures will be covered in this program.
Topics include: nomenclature, safety, how an elevator functions, construction, elevator safety devices, possible equipment needed, initial response steps, restarting a stalled elevator, lock/out – tag/out procedures, elevator doors, use of hoistway door keys/pick tools, poling, removal of passengers from stalled elevators, and manually lowering a hydraulic elevator.
Michael A. Dragonetti founded Dragon Rescue Management in 1999 and is a 26-year veteran firefighter with the Stamford (CT) Fire Department and assigned to Recue Co. 1. He is a nationally recognized fire service instructor and has presented courses in elevator operations at the Fire Department of New York (FDNY) Technical Rescue School (2002-2005). He is a H.O.T. instructor at FDIC International, a contributing author for Fire Engineering Magazine and has appeared in 2 seasons of Training Minutes videos. Prior to developing and teaching "Elevator Emergency Management" in 1999, he had extensive experience in the New York City metropolitan area constructing, modernizing, maintaining, and repairing elevators and escalators with one of the largest elevator companies in the world. He is the founder and president of Dragon Rescue Management, a technical rescue training company.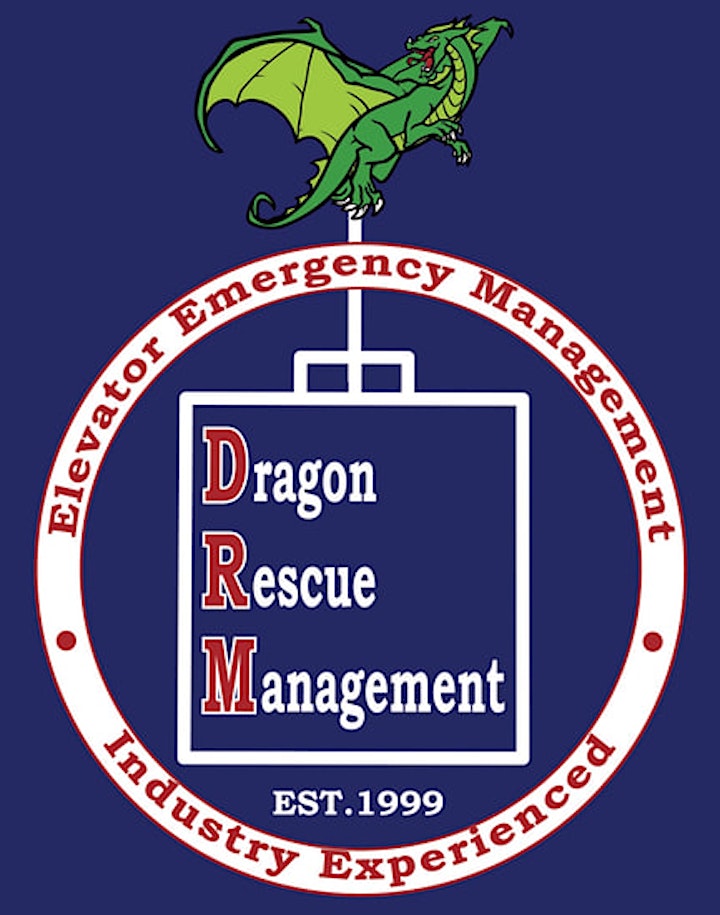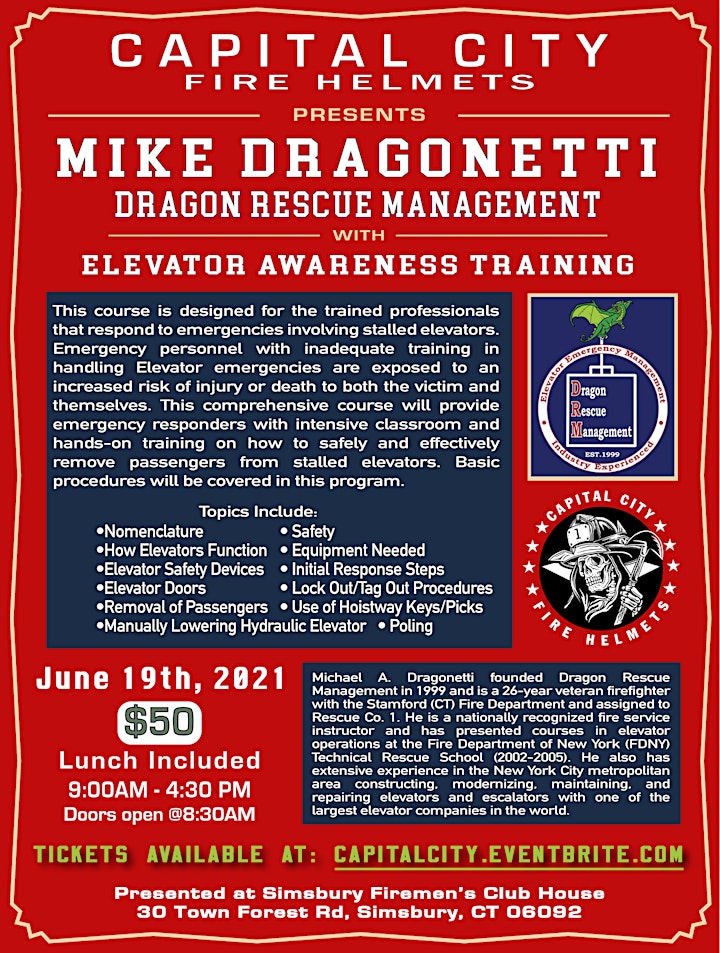 Organizer of Elevator Emergency Management - Awareness Level Training by Mike Dragonetti