SBA celebrates Lesbian, Gay, Bisexual and Transgender-owned small businesses. Learn how businesses are pivoting. This event is open to all.
About this event
Join the U.S. Small Business Administration (SBA) for an online panel discussion with Lesbian, Gay, Bisexual, and Transgender-owned small businesses as they share their small business stories and how they utilized SBA's economic aid to pivot during the pandemic. You will also learn about the SBA resources available to help entrepreneurs compete in the marketplace: launch or expand businesses; receive counseling; funding opportunities; and help to recover or rebuild from disasters.
The event will be moderated by Julie Verratti, Associate Administrator for the SBA's Office of Field Operations. In addition, there will be participation from Senator Kyrsten Sinema (D-AZ) and Senator Tammy Baldwin (D-WI).
Panelists include:
Christopher Diebel, Owner, Bubba Southern Comforts, Des Moines, IA
John Pepe, Co-Owner, Chez Est, Hartford, CT
Tina Reynolds, President, Uptown Studios, Sacramento, CA
Kelly Wilson, Owner/Co-founder, Weave Gotcha Covered, Kansas City, MO
This webinar will be recorded.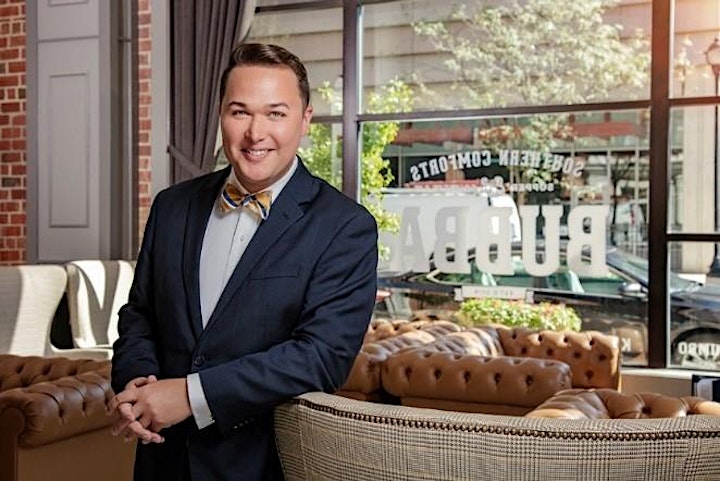 Panelist
Christopher Diebel, Owner, Bubba Southern Comforts, Des Moines, IA
Christopher Diebel is the Director of Public Affairs at the Iowa Business Council. The nonpartisan, nonprofit organization works to elevate the state's economy through global thought leadership, research and advocacy. Its members are the chief decision-makers of Iowa's largest employers. In his role, Diebel leads public relations and marketing initiatives, as well as assists in policy development and government relations efforts.
Additionally, Christopher is the Founding Partner of Bubba, a southern comfort food restaurant and lounge in downtown Des Moines. Diebel spearheaded the brand's conception and implementation; including the formation of a private investment group, construction/design oversight and assembly of the 46-person team of hospitality professionals tasked with running the high-volume eatery.
Prior to opening Bubba, Diebel served as Managing Director of Public Affairs at LPCA Public Strategies. In that role, he worked with client organizations in the private and public sectors to develop and execute long-term marketing plans that include branding, advertising, public relations, reputation management, business development, government relations, community outreach and event management.
Diebel holds a BA in Journalism and Mass Communications and a Master in Public Administration from Drake University. He has been named one of Central Iowa's "Forty Under 40" and "Best Up-And-Coming Business Leader" by Business Record. Christopher resides in Des Moines, IA with his partner Jonathan.
Bubba has received both Paycheck Protection Program and Restaurant Revitalization Fund assistance. It has been a huge relief and help as we return to normal.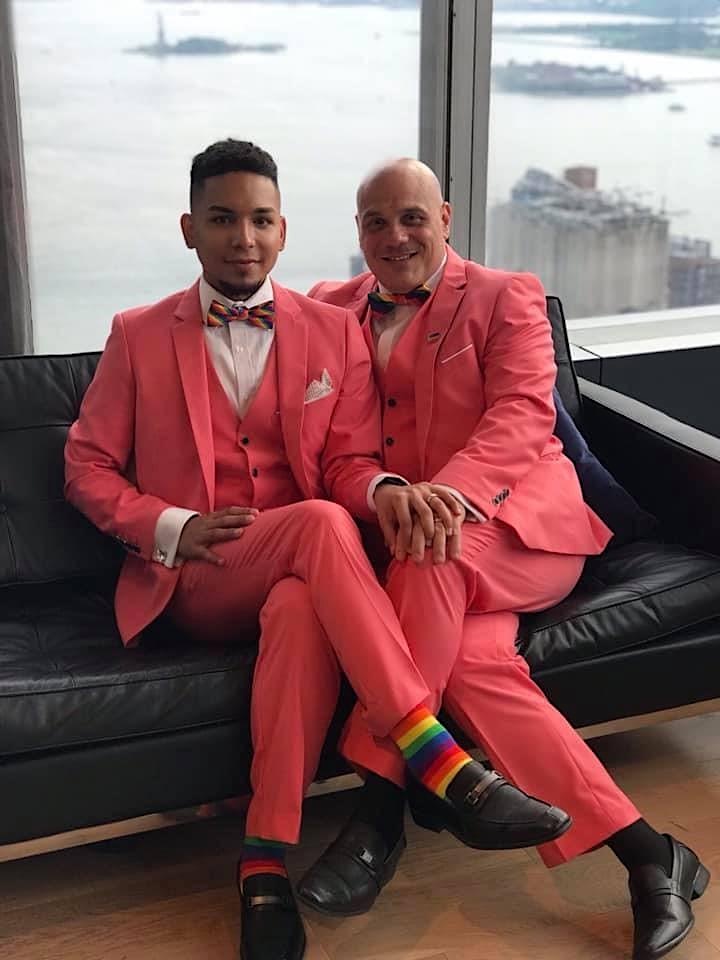 Panelist
John Pepe, Co-Owner, Chez Est, Hartford, CT
In June 1976, the Chez opened its doors for the community and began its journey to what it is today…a chic full-service restaurant and entertainment venue. During its 45+ year history, it has survived three owners, a relocation, two fires, and a pandemic. Not bad!
In June 2017, the previous owner (John's best friend of 25 years) announced that he was closing the doors for good. John and his husband Luis stepped in and decided to acquire the restaurant. Shortly after taking ownership, the restaurant underwent a renovation including the addition of an upgraded commercial kitchen and bringing its plumbing and electrical systems up to code.
When the pandemic hit, Chez closed its doors for the first time in decades. John seized the opportunity to renovate and transform the Chez once again -- an art gallery for queer artists, a cabaret for queer performers, a lounge with queen literature documenting our heritage, a coffee bar, an outside dining area, just to name a few.
Navigating through all of the COCIV-19 restrictions was challenging and they adapted. Plexiglass and hand sanitizer could be found everywhere, as the Chez's doors opened once again. And slowly, like water dripping from a faucet, its family came home. With help from the SBA's Paycheck Protection Program, Restaurant Revitalization Fund assistance and the support of its community, the Chez came back to life!
For the first two months after reopening, we didn't even take the tips. We pieced together a staff, some of whom work for less money or volunteer their time just to help keep it going another week, another month. Like many Americans living paycheck to paycheck, so does the Chez.
Sadly, COVID-19 hit our house, when earlier this year, John lost his mother on February 27th. Her last words to him were, "She was proud of the man I became". She was the main caregiver to the kids while the couple ran the Chez. When Governor Lamont lifted restrictions on May 19, John knew that they had made it. A great weight was lifted off their shoulders and it was now time to get back to work. With three phones in hand, they quickly booked the Chez entertainment lineup through 2022, and its community has come back in full force.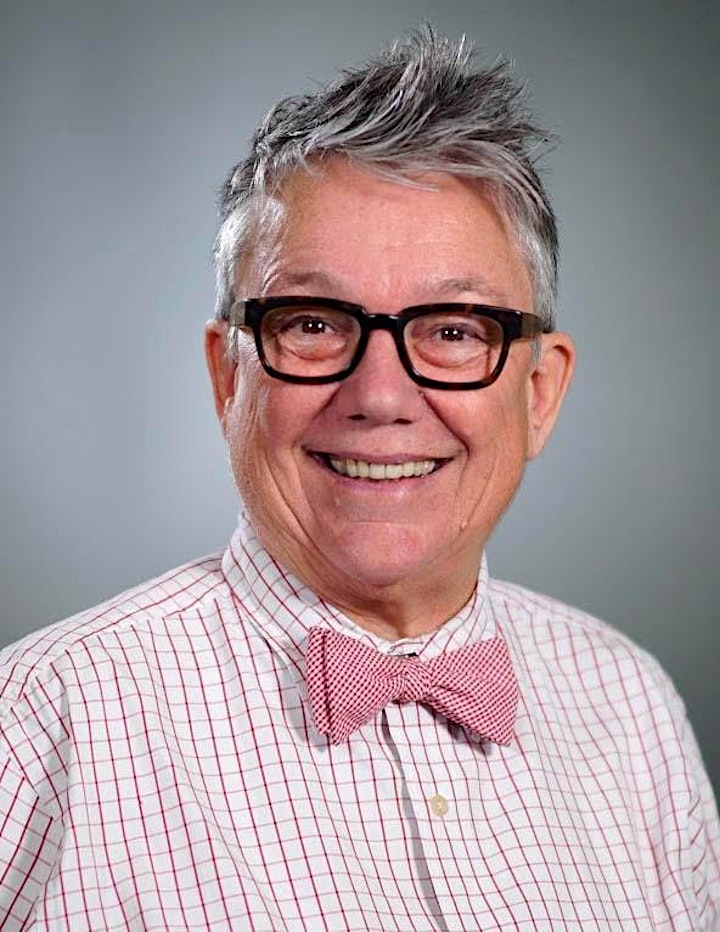 Panelist
Tina Reynolds, President, Uptown Studios, Sacramento, CA
Uptown Studios started in 1992, and Tina Reynolds was the only employee. By 2007, she had seven employees, and by 2014, she had 13 employees. Since its inception, Uptown's services have expanded from starting as a graphic design firm in 1992, adding web design and implementation in 1998, and video production and social media management and training in 2007. Uptown Studios are early adopters to new technology and strive to bring their clients the best in marketing and design services.
Tina started Uptown Studios with only the money in her pockets. While the early years were challenging, Tina's passion and tenacity helped grow the business to what it is today. She has always felt that the best way to gain new clients was to get involved in the community, and that's exactly what she did.
Tina has joined many boards, headed various marketing committees, and served on corporate advisory groups. As a core value, she donates about $5,000 per month to various nonprofits in her area and says that she and her team are "here to help our nonprofits to have a more professional look and feel to all their materials and we aid them with our trainings."
Uptown Studios received an SBA Paycheck Protection Program loan in 2020 and retained its 17 employees.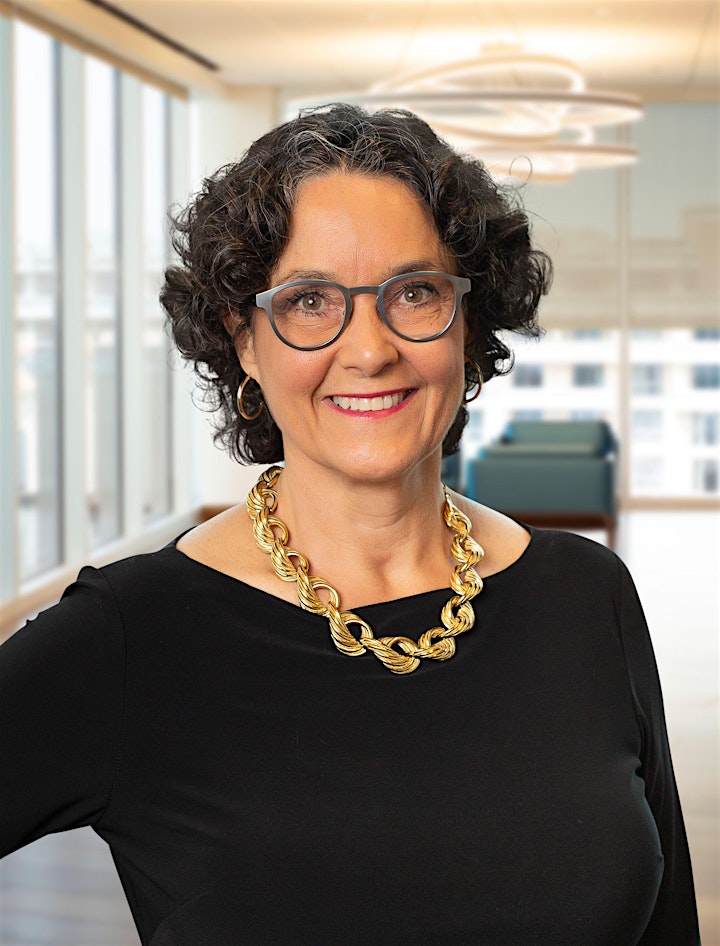 Panelist
Kelly Wilson, Owner/Co-founder, Weave Gotcha Covered, Kansas City, MO
Weave Gotcha Covered is an award-winning interior design and custom window treatment company in Kansas City, Missouri. In 2005, while working at a retail fabric store, Kelly Wilson helped many customers seeking solutions for draperies, roman shades, and fabric coverings. With Kelly's talents, knowledge and popularity, management began scheduling classes to teach on window treatments. As her list of customers grew, it became clear that she had an opportunity to create financial stability and independence for her family. Kelly said goodbye to her retail workmates and started her sewing business. Weave Gotcha Covered was born in the basement with her mom's sewing machine.
During the past 15 years, the unplanned business moved six times, from the basement to its current location at 27th and Tracy. The SBA was instrumental in facilitating the purchase of this 6500 square foot building with both 7(a) and 504 backed loans back in 2017.
2020 was a very challenging year for Kelly. On January 4, three weeks after a diagnosis of asymptomatic colon cancer, her spouse, cofounder, and daily operations business partner passed away unexpectedly. Losing her co-everything created a vast hole in Kelly's business and her life. The company's financial reserves were burdened during the 12 weeks Kelly was out with her wife, and she was just starting to identify a go-forward plan when the pandemic hit.
Kelly did not receive one revenue-producing phone call during the eight weeks her business was closed. She decided to double down and go for surviving and take full advantage of the unplanned shutdown to revamp the company. Because of the SBA's PPP and EIDL loans, she was able to keep all her staff who could work from home employed. Working as a team, Kelly and her staff rebuilt the infrastructure of the company.
The company also received assistance from the SBA's Missouri Small Business Development Center at UMKC. Today, her company is poised for growth, launched a new website, and started commercial and installation divisions.
Organizer of Elevating Small Business Series