ELEVATES Equine Lifetime Soundness ~ Demos Clinics Private Horse Treatments

Saturday, July 22, 2017 from 1:00 PM to 3:30 PM (PDT)
Event Details
Stanford University's Red Barn is proud to welcome Savannah Aliy Jackson and her ELEVATES Equine Lifetime Soundness Health System. This innovative and revolutionary approach to your horse's health combines ancient horseman's wisdom with modern healing techniques. This System will permanetly correct a horse's natural crookedness and eliminate "wear and tear" from the performance equation.
There are many opportunities for you and your horses here:
1. Free Demos-Learn what this whole revolutionairy system is about and WHY it works so well.  Savannah will explain the system in detail, answer questions and then transform a horse right before your eyes. Bring your most pressing questions and problems. Discussion, Q&A---PLEASE RSVP!
2. Hands on Clinic Series-Learn to identify, pinpoint, prevent pain and crookedness for yourself in any horse. Offered to 8 participants 2-3 times a year.
Each clinic is a pre-requisite for the next. The whole clinic series is the prerequisite to the certification courses unless you choose to do the VIP training.
Get a discount of $300 when you sign up for the whole series.
3.  Private Treatment Sessions for your horses.
Each session is a complete workup. Horses are restored to their natural healing state, full postural restoration, and resolving all issues from the source.  Nutritional evaluation and recommendations, suggestions for dental and hoof balance, saddle fit evaluation, exercises you can do to maintain your horse's correct posture, suggestions and follow up protocol for riding and training for soundness.  Horses do not revert back to their prior crisis/survival state. Each session is continual and dramatic improvement.
4. VIP Training- Private VIP training for you with Savannah. 1 on 1 educational opportunities customized to your specific needs and goals. 
5. Get Certified to be an Elevates Equine Lifetime Soundness Practitioner- Practice Professionally or just for you to add to your professional toolbox. This is the foundation upon which all other professional standards can be set.
Sign up for one or all three. Each opportunity is full of new information.Come find out for yourselves. 
 MORE ABOUT THE LIFETIME SOUNDNESS SYSTEM:
Do you know what the #1 problem is in horsemanship and horse care? Identifying when our horses are in pain. Its #1 as far as getting undetected and missed. And this sets us up for massive problems in every area of horsemanship and horse care. It also means that most problems actually are detected much later than they could have/should have been. This translates into saving thousands of dollars even tens of thousands and also countless hours of lost riding time.
We all say "WE WISH THEY WOULD JUST TALK"- and well, they do. They tell us all the time. We just are missing most of the cues or we aren't even asking.
What you will learn and witness are the basics and the foundation ELEVATES Equine Lifetime Soundness Health System.
Such as:
WHEN and WHERE your horse is in PAIN. How to pinpoint and understand what they are telling you.
What the SOURCE of stresses are in each horse: structural /physical - nutritional/digestive - mental/emotional and WHY they don't get better when these aren't addressed. 
How they were born crooked and what this means to you AND how to correct it, permanently.
A straightforward way to understand a horse's biomechanics, and patterns of compensation.
The story their bodies tell- natural crookedness and how it can be fixed! So they STAY STRAIGHT!
Restoring the body to its natural healing state, so they STAY healthy and out of a stress/survival mode (when all wear and tear and breakdowns occur)
Find out how to have YOUR body be in less pain and in a healing state so you can be the best rider you can be.
What this means in terms of Health, Performance and Lasting Soundness.
Its Postural Restoration. And shifts the body out of a survival state and into its natural healing state. It treats all horse dis-ease and malfunction at its source. This is what I call restoring a Horse's Health Blueprint. The results? It unlocks their unlimited potential. They seem to make miraculous recoveries and chronic problems that may have plagued them in the past may miraculously clear up and completely go away. 
This system preserves and enhances a horse's natural athletic abilities so that they excel beyond where we thought was possible.
They stay healthier and sounder.
You and your horse substantially reduce risk of injury and worse.
Yours and their bodies experience less pain and wear and tear.
You spend less money.
You can count on predictable, winning performances.
You get more out of each ride and out of training.
 It really works! And it really does happen this way.
This System creates radiant, vibrant and incredibly sound, strong, horses from the inside out. At any age and in any discipline.
 It's also quite simple to learn and use. It just requires a solid background of horse experience.
Learn ELEVATES Equine Lifetime Soundness
It's a System, it works on every horse, any age, any discipline. And is preventative by design, but will also reverse and heal chronic and career ending problems.
When & Where

Greenville Equestrian Center, Stanford Red Barn* *additional local venues--see ticket descriptions
4180 Greenville Rd.
Livermore, CA 94559


Saturday, July 22, 2017 from 1:00 PM to 3:30 PM (PDT)
Add to my calendar
Organizer
Savannah Aliy Jackson               SavannahAliy@ElevatesEquine.com
310-488-2274
Elevates Equine - Lifetime Soundness System
PRIVATE TREATMENT SESSIONS,  EDUCATIONAL CLINICS, DEMOS, VIP TRAINING and CERTIFICATION COURSES
About Elevates Equine 
Love your horses.  Know when they are telling you they're in pain.
Save thousands of dollars in healthcare bills
Improve the safety and comfort of your rides
Enjoy consistent WINNING rides
Create a happy healthy horses and Peace of Mind
Elevates Equine is a Health System making Lifetime Soundness a reality. It eliminates the common and expected wear and tear both on the horse and the rider. Primarily preventive, it gets to the source of a horse's ailment, removes stressors that cause pain and crookedness. The results: happy, aligned and pain-free horses that work well, saving you thousands of dollars in healthcare bills and increasing your hours of enjoyment and riding, and wins in the show ring!
Elevates Equine is the result of decades of study and hands-on professional horse experience. Savannah Aliy Jackson started her studies with  pre-veterinary studies at Oregon State University, and developed her skills as a holistic practitioner. She was on the school's Equestrian Team, and has trained cream-of-the-crop Eventers, Hunters and Show Jumpers since 1994. She's worked on backyard companions of all ages, sizes and backgrounds, hard working ranch mounts all the way through to winning World Cup Horses.
About Savannah Aliy Jackson
Savannah Aliy Jackson is a lifelong horsewoman with a passion for perfect health and total freedom of movement in horses.
She knew from a very early age that she wanted to prevent the breakdown process that has become so expected and common in horsemanship and a horse's careers.
She also is passionate about horses and riders being pain-free the happiest in their lives and bodies.  She is equally committed in helping people following their hearts and dreams into a career that fulfills them.
She has developed a system of healing that is a positive alternative to what else is available. It is called Elavates Equine~Lifetime Soundness.
Savannah is also an artist, has been professional international adventure athlete with numerous wins and top ten finishes. She is also a personal coach in transformation and a successful business woman.
She permanently corrects horse's natural crookedness and teaches others how to do this as well; turning it into a dream horse career and save thousands of horses and relationships in the process.
People learn how to identify the sources of all health imbalances, and pinpoint with incredible accuracy the source of bio-mechanical issues and lameness. She then treats and corrects these, bringing the horse to perfect health, freedom of movement and emotional balance. They thrive when their healing states are engaged and dominant. 
This System creates radiant, vibrant and incredibly sound, strong, horses from the inside out. At any age and in any discipline.
 It's also quite simple to learn and use. It just requires a solid background of horse experience.
Learn ELEVATES Equine Lifetime Soundness
It's a System, it works on every horse, any age, any discipline. And is preventative by design, but will also reverse and heal chronic and career ending problems.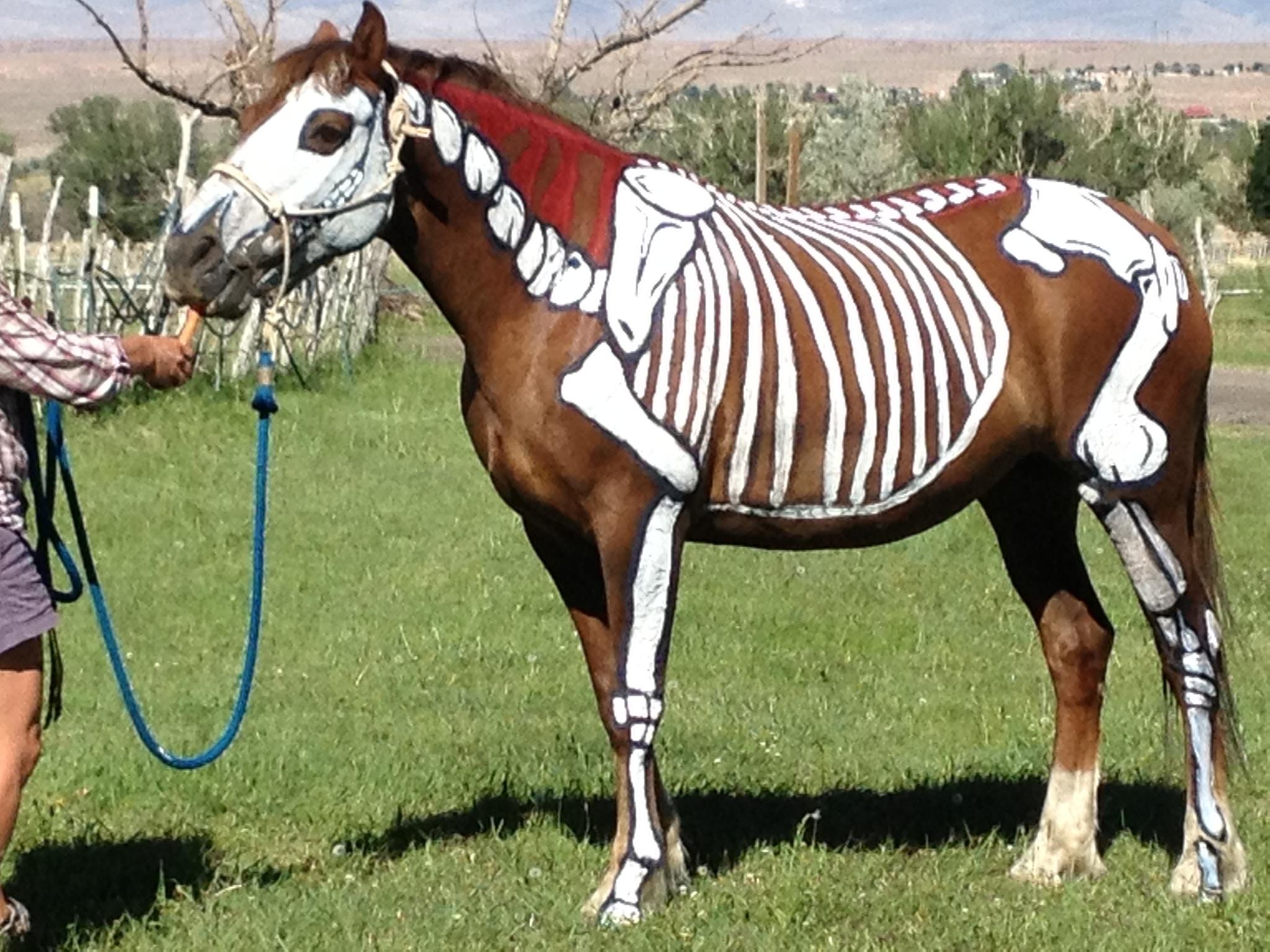 www.facebook.com/elevatesequine
www.YouTube.com/savannahaly
https://www.linkedin.com/pub/savannah-aliy-jackson/6/290/2ba
Press releases-
http://www.ridingmagazine.com/riding_onlinemag/articles/2014_11/elevates.htm
http://www.ridingmagazine.com/riding_onlinemag/articles/2014_10/elevatesequine.htm
http://www.examiner.com/article/alternative-medicine-for-your-equine-partner
Testimonials:
"Before working with Savannah I struggled wit unexplained lameness in my horses.
 In working with her I discovered how to trust my own intuition. She also taught me how to evaluate shoeing and how the shape of the feet and the quality of the farrier effect the soundness of the horse. She helped me further understand nutrition and how to correctly feed my horses. She taught me about saddle fit, mouth physiology and teeth, and problems that can be a problem as a result of poor confirmation. She was always up on the latest research and discoveries in the horse world and was a fun person to discuss current issues with and bounce ideas off of.
After working with her, I rarely have unexplained lameness in my horses. And if I do, it is for a short time only and I am normally able to figure it out without a vet, and I am able to use the vet as someone to confirm and treat issues I have already discovered."
~Amy Huson Trainer, instructor and owner of Future Street Farms Bend, OR
 
"Before working with Savannah I struggled with riding my horse in general. I have owned him for 9 years and we have always had issues with his poll being in my face. He had issues being able to collect himself and carry himself properly.
At the trot he would hollow out his back, put his head in the air and take off. He also had really bad separation anxiety from other horses and he acted as though he was terrified of everything outside of the corral, even if he had been there a hundred times.
When working in the arena, he would just want to run as fast as he could the whole time. I would have to let him run himself down for usually a half hour before we could start to do anything productive. He would also always try to turn and bite my leg at any gait.
He would only work in circles, straight lines were not an option most of the time. On the trail, he would be scared of everything and always try to turn and run home. He was never able to just walk up the trail and enjoy it. When trying to catch him, he would run all over the corral just to avoid being caught.
In working with her I discovered that my horse can actually collect and carry himself properly. He had a lot of emotional issues that he had been carrying around with him most of his life that prevented him from being a horse.
Much to my surprise, he actually enjoys riding and being out of the corral.
He no longer spooks at every little thing that we go by. When riding in the arena, I don't have to ride him down before we start working. On the trail, he has started to slow down and enjoy walking. 
After working with her I realized that my horse has been through much more trauma than I ever expected. I know he had been abused, but I didn't realize it was to this extreme.
He is a completely different horse and we have only had 2 treatments.
I knew I wanted to be able to enjoy riding and I wanted my horse to enjoy it too. I didn't want to have to worry if I was going to get bucked off or if my horse was going to be unruly the whole ride. I never felt in danger, I was just nervous about how the ride would go every time.
I chose to work with Savannah because of her methods. My horse has been to regular equine chiropractors but they just put everything back in place. I had heard really good things about Savannah and I liked how she explored everything (mental, emotional, and physical) with my horse.
He is truly a happier and healthier horse because of her!
 I am so happy and satisfied because now I have a horse that I can actually enjoy riding and he can enjoy it with me. He meets me at the gate every day and is excited about where we are going.  My horse is overall happier and healthier!"
 
~Liz Boni