Description
Elevated Chicago Invites DePaul University Students to our Advertising Night!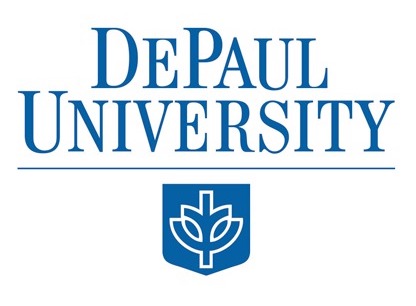 Elevated aims to give DePaul University students a look inside the Chicago Advertising Community. This event is for students that have ever wondered if advertising might be the career choice for them. No matter what you're looking for, there's an agency in Chicago that's the perfect size—and the perfect fit—for you. Visit our website at elevatedchi.com to learn more about our program.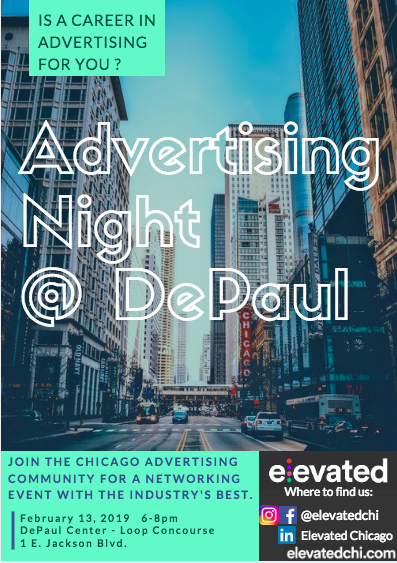 the Chicago advertising community for a panel and networking event with the industry's best. To find out if a career in advertising is right for you stop by the DePaul Center - Loop Concourse, 1 E. Jackson Blvd. from 6-8pm.

Event Highlights:
Q/A panel event with our ad agency representatives
Resume and interview tips
An opportunity to get your resume in front of some of the best agencies in Chicago
A relaxed low-pressure atmosphere where you find out more about the advertising industry

Reminders:
You won't want to miss the panel at the beginning of our event. Please arrive by 6pm and bring a few questions!
Dress is casual to business casual
Bring business cards and resumes
Follow our Journey through Chicago agencies and college campuses
Instagram: @elevatedchi
Facebook: Elevatedchi
LinkedIn: Elevated Chicago