Save your seat with Elevate Travel Club to explore WILD & WONDROUS regions of Aruba, "One HAPPY Island!"
About this Event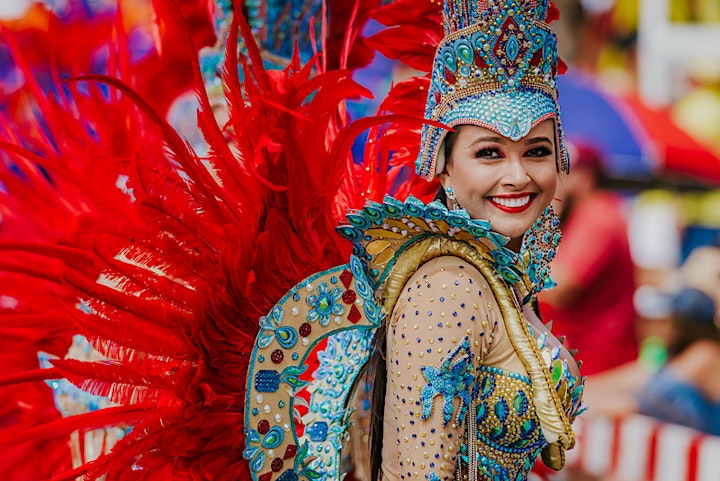 Brought to you by Elevate Travel Co. and Eco DMC Aruba
AN INVITATION
Come away on a curated virtual adventure with our exclusive community of explorers to experience One HAPPY Island of ARUBA - LIVE and behind the scenes with LOCALS!
WHO THIS IS FOR
ELEVATE TRAVEL CO. CORPORATE PARTNERS
We have created and hosted hundreds of incredible corporate experiences around the globe for 20+ years. The pandemic caused all of us to find a new way to connect, meet, and explore. Our EPIC virtual ADVENTURES have been a fun and creative way to see where your next incentive trip, meeting, or retreat can take place! All from the comfort and safety of your home or office!
ELEVATE TRAVEL CLUB MEMBERS
We are a like-minded group of curious explorers who crave FUN, FREEDOM, INSPIRATION, MOTIVATION, LEADERSHIP, SPIRITUALITY, ADVENTURE, ABUNDANCE, GENEROSITY, HEALTH & WELLNESS, JOY, CONNECTION, CULTURE, SELF-AWARENESS, AND VITALITY in all of our travels and experiences!
Current annual MEMBERS of Elevate Travel Club receive automatic FREE access to our one-of-a-kind curated WILD & WONDROUS EPIC (virtual) ADVENTURES that occur once a month, typically on a Friday during the lunch timeframe. Club members have a chance to win a trip to our featured destinations. Simply RSVP and be present during the LIVE event when we draw one lucky member's name out of a hat!
NON-MEMBERS have the option to pay a $20 event fee, or if it's your very first time traveling on our custom virtual adventure with us, we offer a special FIRST TIME FREE ticket. You'll receive a first-class front row virtual seat to our Wild & Wondrous EPIC ADVENTURE as you get to discover great destinations around the world during a shared experience in our exclusive club and community!
HOW TO BECOME A CLUB MEMBER + CORPORATE MEMBERSHIP OPPORTUNITIES
Elevate Travel Club Memberships are $99 solo traveler/ $149 couples ANNUALLY and include FREE ACCESS to our monthly virtual experiences, the chance to win a luxurious trip for two to our featured destination, plus much more!
We also recently introduced annual Corporate Memberships, offering companies a discount on annual subscriptions (based on organization size) to extend remote working teams a NEW way to connect and engage!
Click here to learn more about where we are headed throughout 2021 and how to officially join Elevate Travel Club

VIRTUAL ITINERARY
Grab your front-row FIRST CLASS virtual seat for an ELEVATED LIVE experience that will have you on the edge of your seat.
Here is a snapshot of our adventure together:
11:00 am: Welcome to our ELEVATED Zoom Room.
11:05 am: It's showtime!
11:59 pm: Our adventure together ends. One lucky member's name will be drawn from a hat to receive a world-class luxury trip for 2 guests.
12:00 pm: Winner announced Luxury Trip for Two (must be a current annual solo or couples member registered for the event and present to WIN)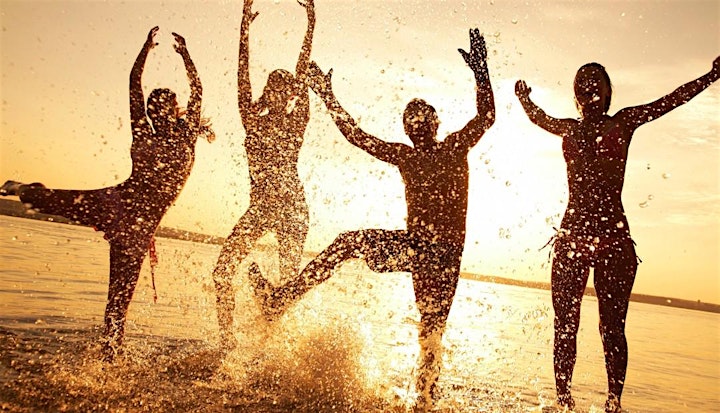 IMPORTANT NOTES AND HOW TO ELEVATE YOUR EXPERIENCE:
Our intention is for this to be a fun, educational, and interactive experience. Invite as many people as you'd like to watch beside you from home or work!
The whole family or office can watch LIVE with us, however, only adult official club members (21 years+) can register and be entered to win the trip.
We will record and share the video with members in case you can't make it to the LIVE version. You'll really want to join us LIVE for this virtual experience because those members who do show up and stay until the very end, will be in the drawing for the trip giveaway, announced at the conclusion of our EPIC ADVENTURE.
Camera Ready: We invite you to watch from your laptop or desktop and have your video camera's on plus your real-life phone camera's ready too!
Suggested Attire: Wear your favorite destination attire (hats, sunglasses, and fun shirts are zoom approved and elevate the mood). This is your time to have some fun and get creative!

WILD & WONDROUS EPIC ADVENTURE SERIES with ELEVATE!
We are excited to bring our EPIC ADVENTURE series to our Elevate Travel Club members and corporate clients!
Our virtual adventures (with trip giveaways) are featured once a month from January-June of 2021.
We also love helping you create bespoke wild and wondrous epic adventures for your clients or employees (both virtually and in-person).
Visit Elevate Travel Co. to learn more and ask about our new CORPORATE MEMBERSHIPS and Custom Team Building Events!
Date and Time
Location
Refund Policy